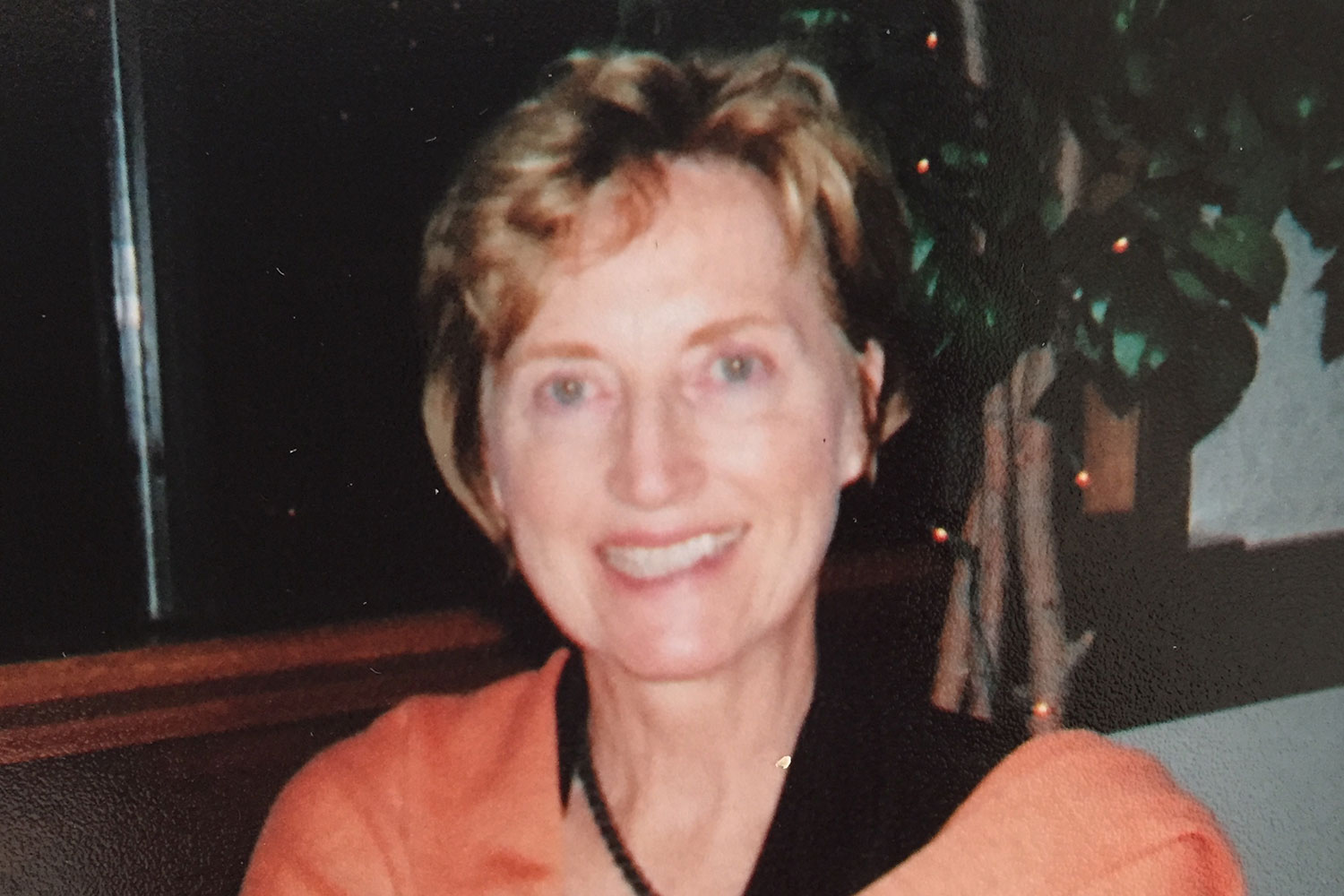 Courtesy Sheila Darragh
March 21, 2018 | Andrea Cox
House hunting
Sheila Darragh is searching for her next home, after a quick sale left her scrambling
Sheila Darragh is a woman in transition. Her husband recently passed away, and, finding herself alone in a big home, she knew it was time for a change. She placed her single-family, bi-level home on the market and it quickly sold, leaving her scrambling for a new home in an area with a strong sense of community. Over several weeks, she looked around the city, toured several neighbourhoods, compared home styles and visited showhomes. Nothing felt quite right, until she visited a friend in Cochrane. She fell in love with the quaint feel of the town. But with a rapidly approaching possession date, allowing her little time to suss out a new home purchase, she's decided to rent in Cochrane while exploring the market.
CREB®Now:
What resonated with you about Cochrane?
Sheila Darragh:
It just felt right and it is so beautiful with the river and the mountains. I really loved the small-town feel and the fact that if you lived close to the downtown strip, you could walk everywhere. But, for me, it would be okay to live outside of the core too, because everything is such a short drive away. As I get older, I find that I don't want to be spending a lot of time in the car getting from A to B, like I do in Calgary.
CREB®Now:
Why did you make the decision to rent for a few months before taking the plunge into ownership of another home?
Sheila Darragh:
I've been through a lot of change recently, with my husband's illness and then his passing, not to mention selling the home that we had been in for years. Even the effort involved in downsizing has been quite overwhelming. I wanted to take some time for the dust to settle, to regroup and to get a feel for what I really want in a home. Plus, the home sold so much faster than I thought it would, so I really didn't have a lot of time.
CREB®Now:
What are some of the features that you are looking for in a home?
Sheila Darragh:
I love to garden. It is one of my greatest pleasures. So the house has to have some sort of outside patio area where I can garden, even if it is just gardening in containers. I love the colour of fresh flowers and working in the earth – it is so healing, but I really don't want the upkeep of a yard.
The home also has to be one level with – best-case scenario – no stairs. I'd like it to be bright and sunny. And I want a home that I can lock up and go on holidays. Plus, I do want to have neighbours who are in close proximity, a community of sorts. So right now, I am thinking that a condo would be the best solution, but I may find a townhome that I really like
CREB®Now:
How was the process of selling your home?
Sheila Darragh:
It was a little bit stressful, as all home sales are, but my REALTORS® were really helpful and gave great advice. My home sold very quickly and close to asking price. I think it was only on the market for 10 days, which I didn't expect. I thought that I would have more time to find another home, but this is a good problem to have, I guess.
Tagged: Buyer Profile | Cochrane | REALTOR | Sheila Darragh | showhomes | Surrounding Areas
---
---
Connect With Us