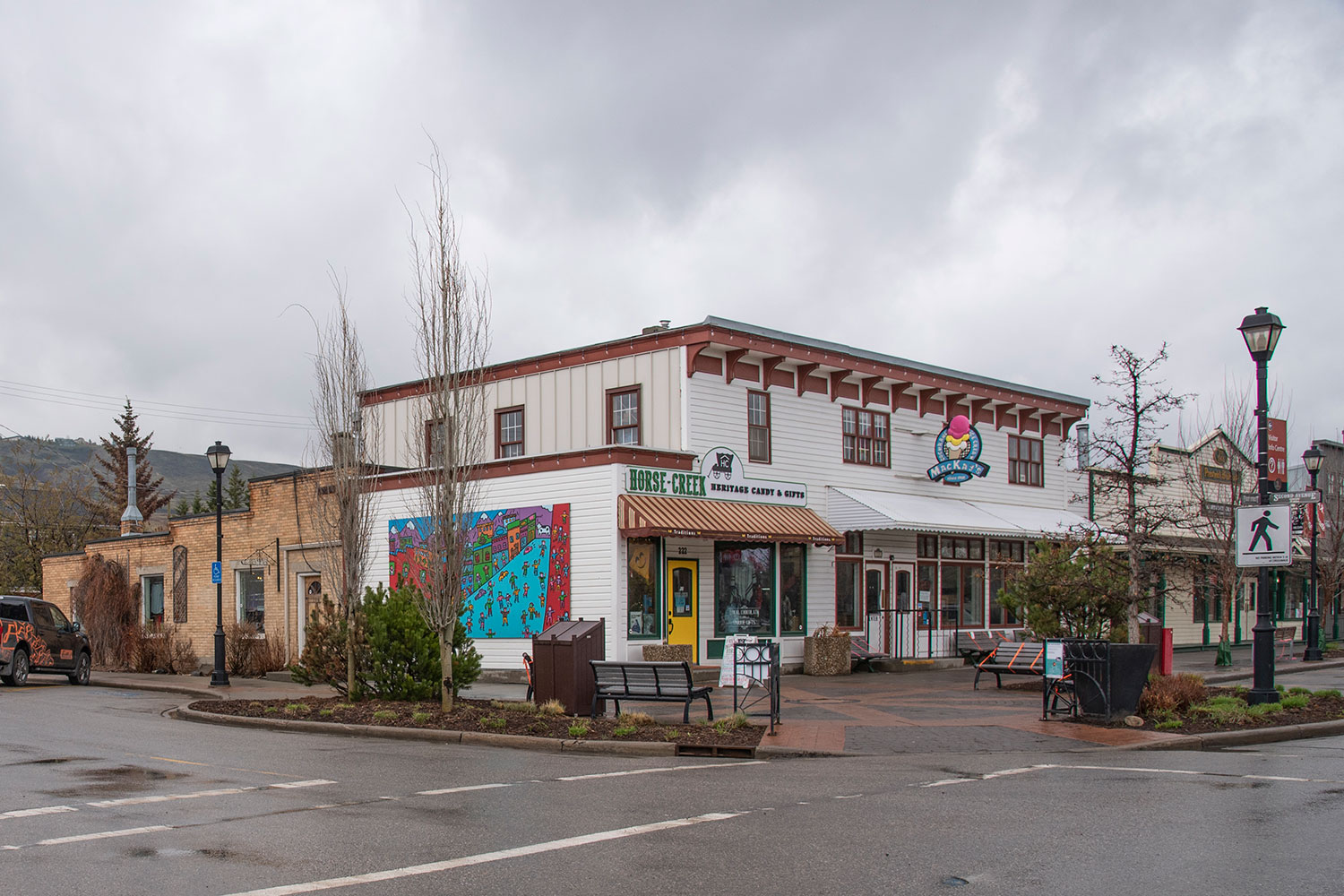 Cody Stuart / CREB®Now
May 21, 2020 | Cody Stuart
New poster campaign gives Cochrane residents a creative way to show support during COVID-19
As the COVID-19 pandemic continues, Cochranites can now publicly show their support for each other, as well as local businesses and services, through a new poster campaign from the Town of Cochrane.
"Obviously, COVID-19 has changed the way people are working and how they go about their daily lives," said Cochrane Mayor Jeff Genung.
"This program is to say thank you to people for following guidelines and keeping the virus – for the most part – at bay from our community and for just being awesome despite everything we're having to go through."
As of May 14, Cochrane had reported just 19 confirmed cases of the virus.
"Since this situation started, I've been saying, 'Stay home, stay safe, save lives,' and the response has been so positive," said Genung. "Cochranites are creative and resilient. We have a lot to be grateful for – I can't wait to see how everyone shows it."
Town residents, businesses and service providers are invited to decorate a poster and display it, then share a photo on social media with the #CochraneSaysThanks hashtag.
"Cochranites are creative and resilient. We have a lot to be grateful for – I can't wait to see how everyone shows it." - Jeff Genung, Cochrane Mayor
Special online gratitude sharing events are also being scheduled to thank the community for following COVID-19 response restrictions, some of which were lifted on May 14.
The #CochraneSaysThanks campaign will run for five weeks, ending with Good Neighbour Week, which runs June 13-19. Local performers are also being invited to participate with a 20- to 60-minute show or activity.
Cochrane is also offering interactive 360º virtual tours of the town's Protective Services Centre in lieu of in-person tours.
"It's very unusual that we can't have people inside the fire hall right now," said fire prevention officer Jeff Avery. "We know this is tough, especially for those younger members of our community that really enjoy coming to the station and getting to see where we live and work."


The virtual tour takes visitors inside each section of the hall, with opportunities to view the fire trucks and apparatus, as well as crew equipment and gear. The tour is self guided – just click to enter or exit rooms and use the cursor to change viewpoints.

"We were trying to find ways to stay connected with the community and say thank you to everyone who has been offering support to first responders over the past few months," said Avery. "This virtual tour allows us to share the inner workings of the department and continue our fire prevention education at a distance."

Residents can take the virtual tour any time by visiting
cochrane.ca/FirePrevention
.
The Town of Cochrane will be releasing the schedule of free online #CochraneSaysThanks events in the coming days and weeks. The poster is available for download at
cochrane.ca/COVID-19
.
Tagged: Calgary | Calgary Real Estate | Calgary Real Estate News | Calgary Real Estate News | Cochrane | CochraneSaysThanks | Community | Coronavirus | COVID-19 | COVID-19 | Good Neighbour Week | Poster | Support | Surrounding Areas | Thanks | Town of Cochrane
---
---
Connect With Us