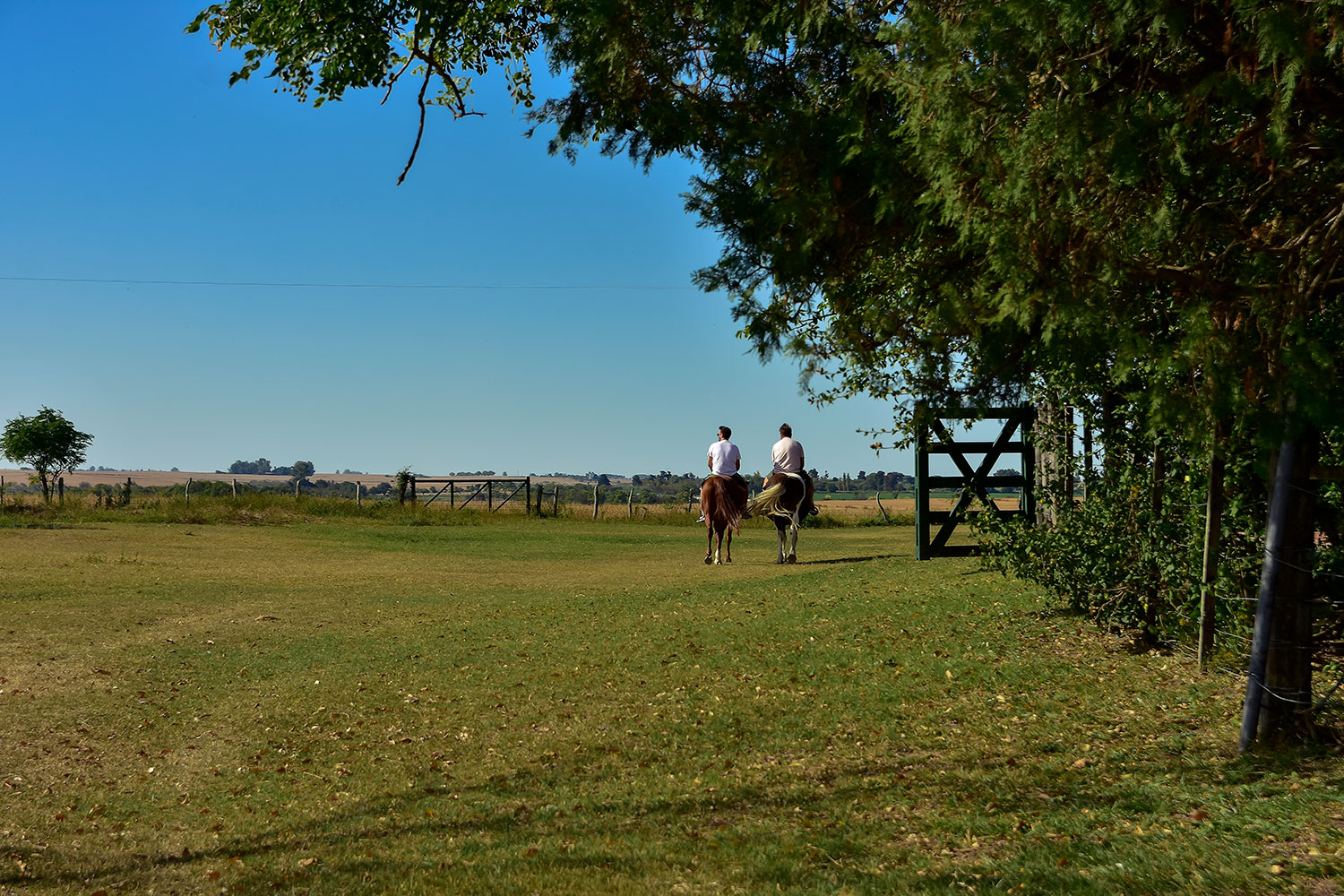 Getty Images
July 03, 2019 | Natalie Noble
Horsing around: Calgary area offers excellent variety of properties for equestrian living
As home of the Greatest Outdoor Show on Earth and world-class equestrian hub Spruce Meadows, it's no wonder many Calgary-area homebuyers have horses on the brain.
For horse lovers of all breeds – including pleasure riders, cowboys and competitive show jumpers – the region offers a premium selection of properties for those looking to enjoy the best of the horse world right in their own backyards.
Northwest of Cochrane, husband-and-wife real estate team Cliff and Lona MacRae have enjoyed equestrian living for 30 years on Grand Valley Road. The MacRaes specialize in rural properties, especially in their neck of the woods.
The couple decided to raise their family in the area because of its excellent access to crown land for riding.
"It's right out the gate to thousands of trailed acres and similar to riding in Ya Ha Tinda (Ranch), with lots of creeks, hills, wildlife and no crowds," said Cliff MacRae. "My kids grew up riding both Western and English, and Lona and I roped. We did lots of trail riding as a family."
"Twenty acres is a nice size for ag zoning and allows you to run an agricultural business." - Cliff MacRae, Royal LePage Integrity
Neighbours in the area operate equine-based businesses of all sorts, from traditional rodeo to event facilities with complete cross-country courses. MacRae said land prices in the area are a big draw for buyers.
Current availability includes vacant land starting in the $450,000 range, 20-acre properties with homes starting around $800,000 and luxurious properties in the Hacienda Estates with price tags hovering around $2.6 million.
Buyers can custom build from scratch or purchase properties with fully constructed barns, arenas and homes. However, they should keep size in mind if they intend to keep livestock.
"Twenty acres is a nice size for ag zoning and allows you to run an agricultural business," said MacRae. He adds that bigger properties, from 80 to 150 acres and surrounded by crown land, can be well-suited for running an equine business.
Not ready to jump in to the equestrian property market just yet? There are still ways to enjoy horse-friendly attractions around the city. Many folks trailer in to the area to ride in the Wildcat Hills, and even those who don't own a horse can visit Griffin Valley Ranch for guided trail rides.
Another option is owning a smaller acreage in a community with communal grazing for horses.
"Bragg Creek's Saddle and Sirloin Acres is an area where the homes are on smaller acreages, but they have communal pasture for horses and crown land trail access as well," said MacRae.
Tagged: acreage | agriculture | Bragg Creek | Calgary | Calgary Real Estate | Calgary Real Estate News | Cochrane | Equestrian | Equine | Farm | Feature | Hacienda Estates | Horses | Ranch | REALTOR | Rural | Saddle & Sirloin Acres | Surrounding Areas
---
---
Connect With Us