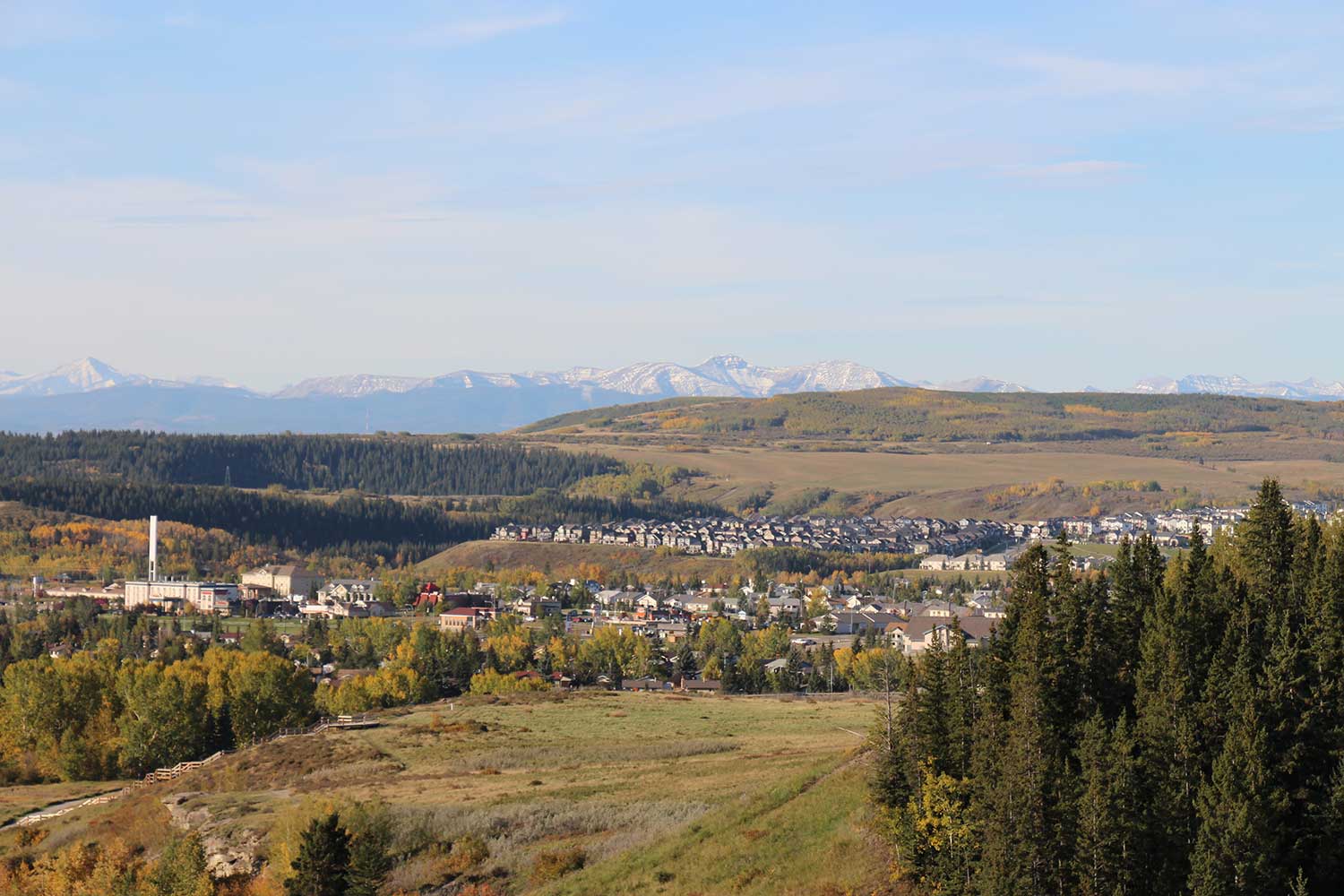 Courtesy Town of Cochrane
Dec. 05, 2018 | Andrea Cox
Cochrane: where history, technology and scenery meet
While it is known for its breathtaking beauty, proximity to Canmore and some excellent ice cream, Cochrane is also a community with a rich and diverse history, fuelled by its ranching origins.
The town's name is the legacy of Senator Matthew Henry Cochrane, who in 1881 established the Cochrane Ranche, the modern-day home of the summer Cochrane Farmers' Market. A tiny hamlet soon sprouted up, and in 1903, Cochrane gained village status.
In 1911, the population had grown to 395 people, but by 1969, its population had yet to surpass 1,000. Today, almost 28,000 people call Cochrane home.
"Despite the town's unprecedented growth, the community is committed to sustaining its friendly, small-town charm," said Cochrane Mayor Jeff Genung.
Cochrane's small downtown is brimming with local shops, eateries and plenty of history, making this mountain-view town a great place to explore.
"We are quickly becoming recognized as a hub for technology." - Jeff Genung, Cochrane Mayor
Local parades, pond hockey tournaments, a Winterfest festival, street markets and farmers markets all demonstrate the strong community spirit that characterizes Cochrane residents.
Residents Hollie and Michelle Cressy can't say enough about Cochrane's lifestyle. The young couple moved to Sunset Ridge from Calgary's inner city two years ago. They ditched their city jobs and now work locally, giving them more time to enjoy the town's laid-back vibe.
"It's so friendly here," said Hollie Cressy. "It is a small town, but you still have everything that you need – some big box stores, but lots of small businesses, too."
The beauty of the mountains, along with the abundant wide-open spaces and easy access to nature, were also big draws. Schools were also important, as the couple is expecting their first child in December.
"We really like being up on the hill in Sunset Ridge and having access to all of the walking trails and the pond," said Michelle Cressy.
Sunset Ridge is just one of the diverse, landscape-driven communities prospective residents can choose from in Cochrane. Genung says several new developments are on the horizon, including Greystone, a recently approved, centrally located community that will provide mixed-use residential development, as well as commercial and light-industrial opportunities.
Also, while Cochrane neighbourhoods continue to grow and develop, so do local businesses.
Certainly, the town's village feel belies the germinating business ethos that is brewing at its core. Recently, several cutting-edge businesses have opened head offices in Cochrane's downtown centre, including Hunterwood Technologies, mcThings, 4iiii Innovations and Garmin Canada.
"We are quickly becoming recognized as a hub for technology," said Genung.
Tagged: Calgary | Calgary Community | Calgary Real Estate | Calgary Real Estate News | Cochrane | Feature | Surrounding Areas
---
---
Connect With Us