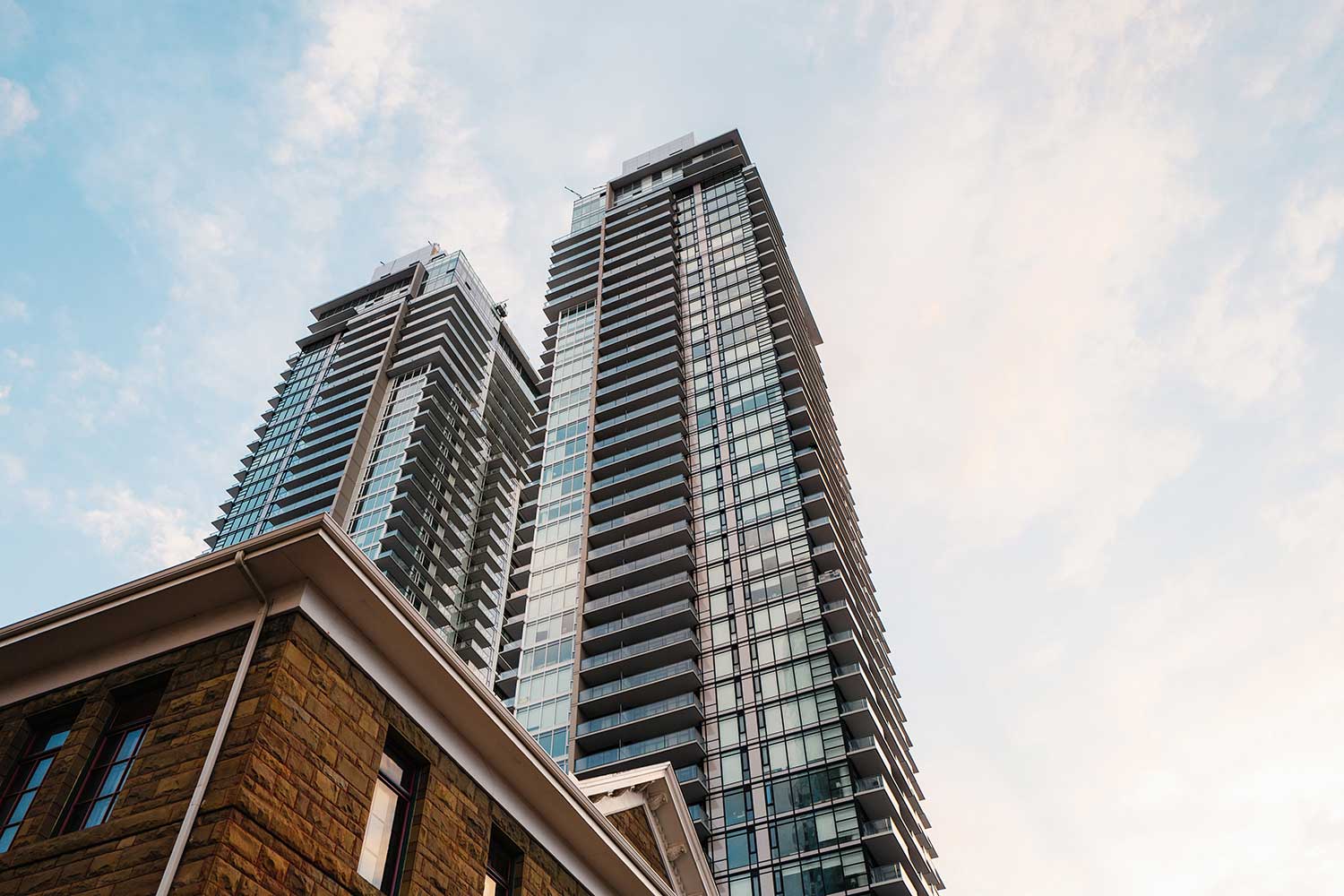 Nov. 28, 2018 | Barb Livingstone
Calgary's tallest condo development might hint at future of downtown living
Sweeping, unimpeded views. A quiet that is uninterrupted by hectic daily traffic.
For residential homebuyers in Calgary's tallest condo buildings, the advantages of their lofty perches are obvious.
"There is that prestige factor of being high up," said Ernest Hon, director of sales and marketing for the Guardian, the 44-storey twin towers that are Calgary's tallest residential buildings. "But it's the views, the light, the quiet of being far above the streets."
When Hon Developments looked at building the project in 2011, the concepts were initially driven by City land-use zoning on the site supporting increased density in Victoria Park and the rest of the Beltline.
"It would have been a waste to build small," said Hon, so the company took on the unique challenge of building Calgary's largest residential tower.
Worldwide, there is a lot of experience to tap into when it comes to building soaring towers, and Hon says the challenges of 44 storeys are the same as 30-plus storeys – primarily, the expense that comes with more technical parts, from elevators, to internal mechanicals, to specialized construction equipment.
And while there are still Guardian luxury units (up to 2,600 square feet with floor-to-ceiling windows and expansive balconies) available on top floors, he says buying on higher levels comes down to buyer preference. "There are some people who prefer the lower floors and the connection to street life."
"It would have been a waste to build small." - Ernest Hon, Hon Developments
Qualex-Landmark president Mohammed Esfahani, whose company just completed the 34-storey Park Point development in the Beltline, says there is a sweet spot when it comes to building residential towers. The height largely takes into consideration land size and the minimum floorplate size at the top, which loses efficiency as you go taller.
Developers also consider bonus density provisions, neighbourhood mix suitability, market risk and absorption factors, and architectural design. For Qualex-Landmark, which has $500 million invested in the Beltline, that meant a 34-storey building that will eventually be twinned.
Will someone eventually build higher than 44 storeys? Both developers predict it will happen, and probably in the Beltline.
Parham Mahboubi, Qualex-Landmark's vice-president planning and marketing, says it won't happen in the short term, but Calgary's relative land affordability allows developers more latitude to take risks with height, density and design.
He says the transportation infrastructure investment the city is making in the Beltline is also paving the way for much higher density to emerge in the area.
Tagged: Calgary | Calgary Real Estate | Calgary Real Estate News | Feature | Hon Developments | The Guardian | Victoria Park
---
---
Connect With Us