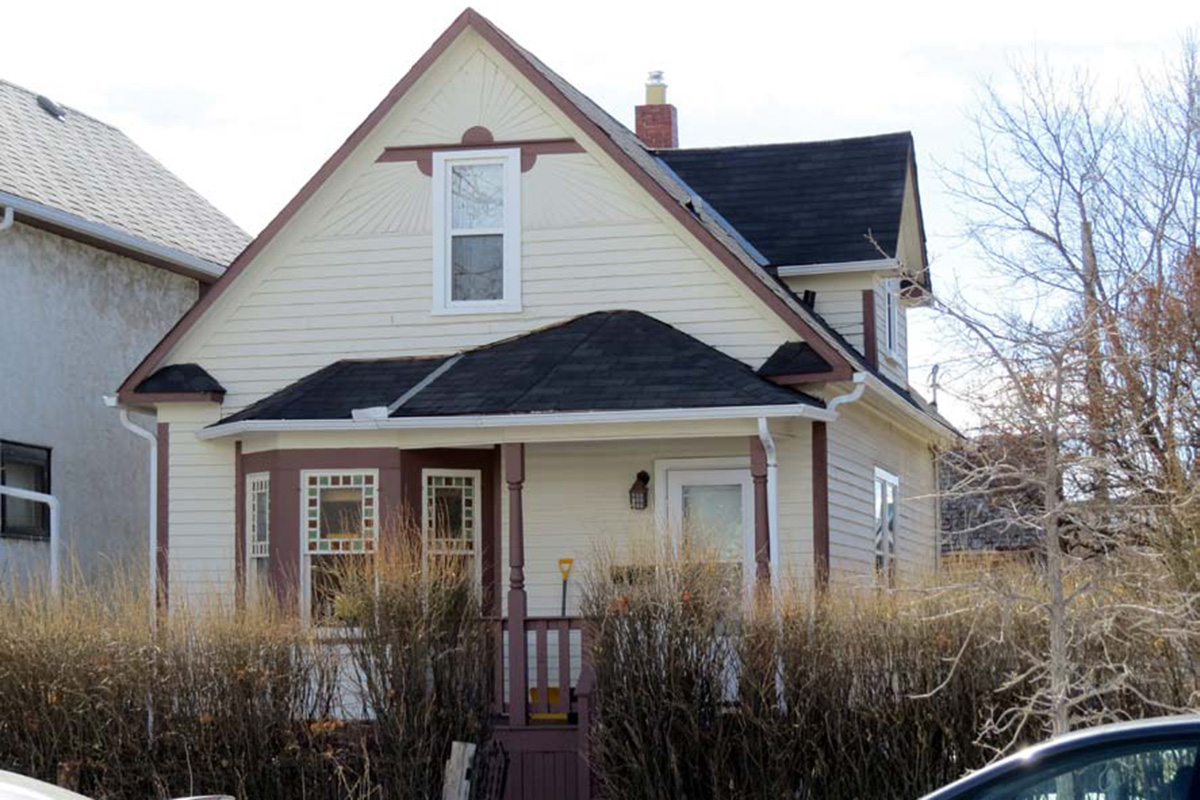 City of Calgary
Aug. 16, 2021 | Tyler Difley
Historical Home Spotlight: Spence Residence
Year of Construction:
1909
Address:
1029 20th Ave. S.E.
Community:
Ramsay
Architectural Style:
Edwardian Gable Front
The 112-year-old Spence Residence is a relic from the earliest period of mixed-use development in east Calgary, when Ramsay became a bustling neighbourhood where blue-collar Calgarians both lived and worked. The one-and-a-half-storey home's original occupant and namesake, James Spence, was a teamster who lived and worked on the property, which also features a large stable, from 1909 until 1928. During that time, Spence and his wife, Ida, raised four children in the home, which was originally located at 1108 19
th
Ave. S.E.
It is thought that the home was moved to its current Mills Estate location in 1929, by which point Spence's wife had died and he was living in the home with his tenant, fellow teamster George Thrun. Spence died in 1931 and one of his sons subsequently sold the house to popular old-time musician and bandleader Si Hopkins, who owned it for nearly a decade.
The house itself is a well-preserved example of the Edwardian Gable Front style. "The features of the home which display the Edwardian Gable Front style include its steeply pitched, front-facing gable roof with returned eaves, as well as the charming asymmetry of its lower façade with a covered entry porch on one side and a large bay window on the other," according to the City of Calgary. Another notable feature is the multi-pane, stained-glass bay window that adorns one side of the home.
For more information about the Spence Residence and the City of Calgary's Inventory of Historic Resources, click
here
.
Tagged: Calgary | Calgary Real Estate | Calgary Real Estate News | Calgary Real Estate News | City of Calgary | Edwardian Gable Front | Feature | Heritage | Heritage Home | Historical Home | Historical Home Spotlight | historical homes | history | history | James Spence | Ramsay
---
---
Connect With Us