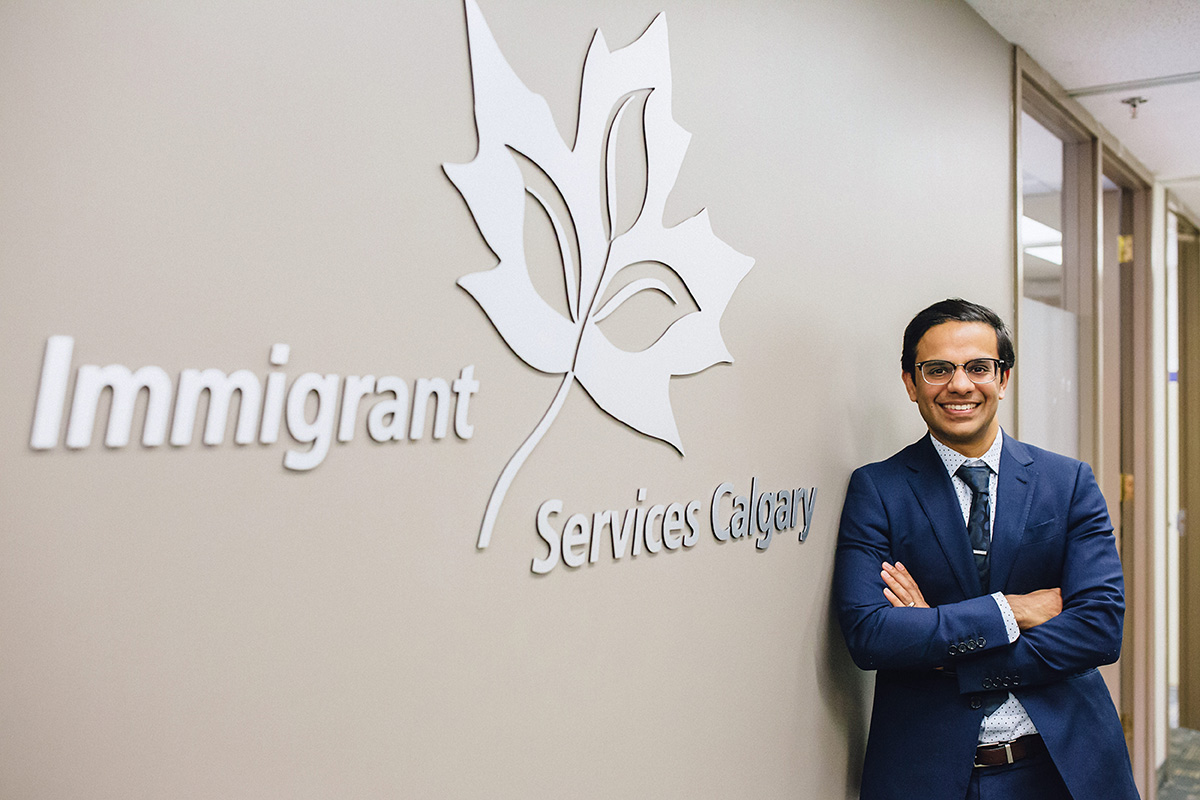 Courtesy of Hyder Hassan
July 23, 2021 | Mario Toneguzzi
My First Home: Hyder Hassan, Immigrant Services Calgary CEO
To this day, whenever Hyder Hassan comes across a Subaru WRX STI sedan, he's reminded of the very first home he ever purchased.
Hassan, the CEO of Immigrant Services Calgary, was living in a rental property in Mississauga, Ont., with his family a few years ago when they started house hunting.
He had saved up about $30,000 and, at the time, he and his brother were really into cars. A Subaru WRX STI that was for sale in the area caught their eye.
"We even went to see that car . . . I remember this as if it was yesterday. The guy said to us, 'Alright, perfect, go for a test ride,' and we both looked at each other and said, 'No, I think we should put the money into a house,' " he said, adding they were both in banking at the time and knew they could tap into their RRSPs for a home purchase thanks to the federal Home Buyers' Plan. "And off we went."
"I was so excited . . . We walked out of the sales office in Milton, and we all looked at each other and just hugged."
Eventually, Hassan's father brought home a brochure with all the details of a new Mattamy Homes development in Milton, Ont., that piqued the family's interest.
"Because my mother is a visual person, we were looking at the homes in the brochure on the design and we both liked it," Hassan said. "Off we went to the design centre on the weekend and most of the homes were sold out."
The development map in the brochure was marked with green and red dots, with red representing the sold properties and green representing available ones. At the design centre, the family pointed out the home they were interested in, but it had a red dot.
Courtesy of Hyder Hassan
Hassan asked the salesperson to double check if it had been sold. Luckily, a mistake had been made and the detached home of about 2,600 square feet was available.
"I had a chequebook with me and I said, 'We'll take it,' " said Hassan.
"I was so excited . . . We walked out of the sales office in Milton, and we all looked at each other and just hugged. That was 2008 – we had immigrated in 1999. That first purchase, I was the one providing the deposit, but my dad co-signed it and it became the family home."
That first home turned out to be a sound investment.
"That home appreciated so much in value that we gave my brother a down payment, so he bought his own home from that one. I was able to purchase my home in Calgary – I'm in Coach Hill now – through the proceeds of that investment," said Hassan.
"Oddly enough, over the past few months I was walking on 17
th
Avenue, and I saw the 2005 Subaru STI parked there. I sent a picture to my brother and said, 'Aren't we happy that we chose to buy a home?' So, every time I see a Subaru it reminds me of that decision."
Tagged: Calgary | Calgary Real Estate | Calgary Real Estate News | Calgary Real Estate News | cars | Feature | First Time Homebuyer | Home Buyers' Plan | Hyder Hassan | Immigrant Services Calgary | immigrants | Mattamy Homes | Milton | Mississauga | My First Home | Ontario | rrsp | Subaru
---
---
Connect With Us