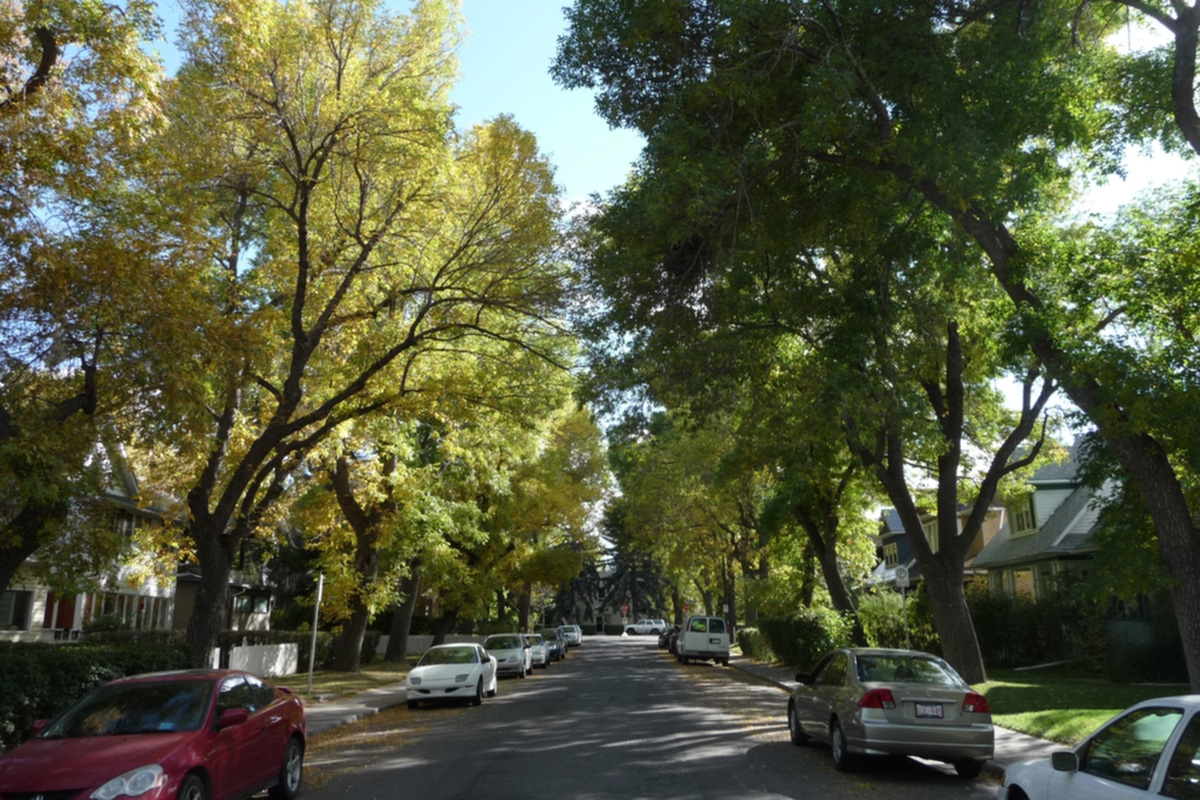 5A Street S.W. in historic Cliff Bungalow is one of the streetscapes included in the City's Inventory of Evaluated Historic Resources. Courtesy of the City of Calgary
July 26, 2021 | Andrea Cox
Municipal Historic Resource program helps homeowners preserve Calgary's built heritage
Known for its can-do attitude, vibrancy and love of growth, Calgary is a city that's quick to embraces the latest thing. For the most part, that mindset has translated into new housing and development, but heritage conservation advocates are seeing growing support for a more balanced approach.
"We really need to cherish what we have in this city. There is just something about old buildings – they give us a sense of place," said Lindae Stokes, director of advocacy at the
Calgary Heritage Initiative Society
. "That's why people are drawn to inner-city neighbourhoods: the quirkiness, the history, the architecture, the fact that they are not cookie cutter."
To that end, Calgary homeowners can participate in the
Municipal Historic Resource
program, which is designed to preserve the city's history and streetscapes.
Josh Traptow, executive director at
Heritage Calgary
, says the designation process is free of charge, relatively easy to navigate and comes with several perks, including grant money and the peace of mind that comes with knowing that a well-loved home can never be destroyed.
"(Calgary's) a young city . . . and it is so important to preserve these architecturally significant buildings. They tell a story." - Josh Traptow, Heritage Calgary executive director
"The only downside would be that because the home is legally protected from demolition, development wouldn't be an option, so it limits the pool of buyers when it comes time to sell," he said.
The Municipal Historic Resource program requires property owners to complete several steps that culminate in city council passing a designation bylaw that will be registered on the land title.
To begin the designation process and join the 110 residences across the city that are already designated, a home must first be evaluated and then placed on the Inventory of Evaluated Historic Resources. This is essentially the waiting room or candidate list for formal Municipal Historic Resource designation.
"We are really looking at two things in order for a home to be on the list: does the home still have integrity and is it at least 25 years old?" said Traptow, adding that integrity refers to the home's original character-defining elements, such as double-hung windows or wood siding.
Along with integrity, the home must tick another box to make the cut: there must be something of value in its activity, event, institution, people/person, style, design, construction, landmark or symbology.
There are currently more than 800 properties on the list, so check in at
heritagecalgary.ca
before beginning the process, as your home might already have been evaluated. If not, the first step is contacting Heritage Calgary to schedule an evaluation.
Once a home is on the inventory list, the property owner must work closely with heritage planners at the City of Calgary to craft the bylaw, which will prevent the home from being demolished and limit alterations.
"It's really up to the homeowner to designate which elements of the home are regulated," said Traptow. "There is quite a bit of leeway, and the process is very straightforward."
After the bylaw is passed, homeowners can apply for a municipal grant of up to $125,000 to maintain the home. Homeowners are also awarded a display plaque.
"This is really all about protecting what little heritage that Calgary has," said Traptow. "It's a young city . . . and it is so important to preserve these architecturally significant buildings. They tell a story."
Tagged: bylaw | Calgary | Calgary Heritage Initiative Society | Calgary Real Estate | Calgary Real Estate News | Calgary Real Estate News | City Council | Designation | Evaluation | Feature | Heritage | Heritage Calgary | Historical Home | historical homes | history | history | Municipal Historic Resource | Preservation
---
---
Connect With Us