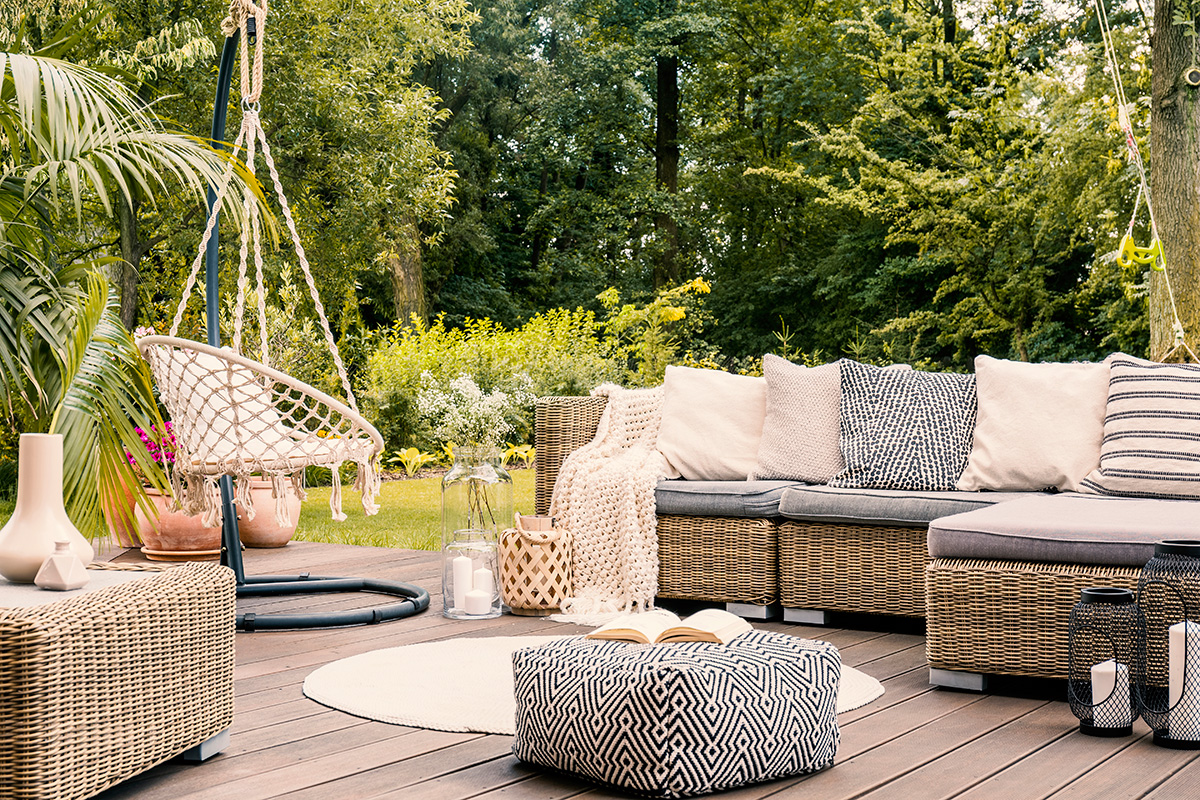 Getty Images
July 15, 2021 | Tyler Difley
Four backyard staging tips to make your home 'sale-ready,' inside and out
Most sellers in this day and age recognize the value of staging a home's interior, but what about the backyard?
Especially in the summer months, when outdoor spaces often look their best, a well-staged backyard can be a major selling point and might just help you seal the deal with a buyer. Here are four staging tips that will have your backyard turning heads in no time:
1) Clean and declutter
Just like indoor staging, the first step to staging your yard is making sure everything is neat and tidy. Clear gutters and wash off your deck, siding, windows and any pathways. Also, if you have a pet who does its business outside, make sure you dispose of the evidence. Once the cleaning is done, it's time to declutter, so pick up any children's toys, gardening tools, hoses and other items that might be lying around and store them out of sight in your shed, garage or basement.
2) Depersonalize
The goal here, as with all staging, is to provide prospective buyers with the opportunity to imagine themselves living in the home. In the backyard, that means removing any mementos, overly unique or outlandish pieces of décor, and other personal items.
3) Landscaping
It should go without saying that poorly maintained landscaping features will make your job as a seller harder than it needs to be. Make sure you mow the lawn, weed garden beds, and trim trees and hedges before any buyers venture out to your humble abode.
4) Furniture and accessories
Here's your opportunity to transform your backyard from a blank slate into a welcoming and comfortable oasis. If you don't have one already, add a dining or conversation set, then accessorize with cushions, throw pillows, outdoor rugs, lighting, potted plants and weather-resistant artwork. These design touches will help define the space and give buyers an idea of how they could maximize its potential. When choosing accessories, try to add a few pops of colour for vibrancy, but don't go overboard – the overall colour palette should be relatively neutral for widespread appeal.
Tagged: Accessories | advice | backyard | buyer | Calgary | Calgary Real Estate | Calgary Real Estate News | Calgary Real Estate News | clean | declutter | Design | Feature | furniture | home staging | homeowner | House & Home | How To | How To | landscaping | New This Week | outdoor | seller | Showing | staging | tips
---
---
Connect With Us