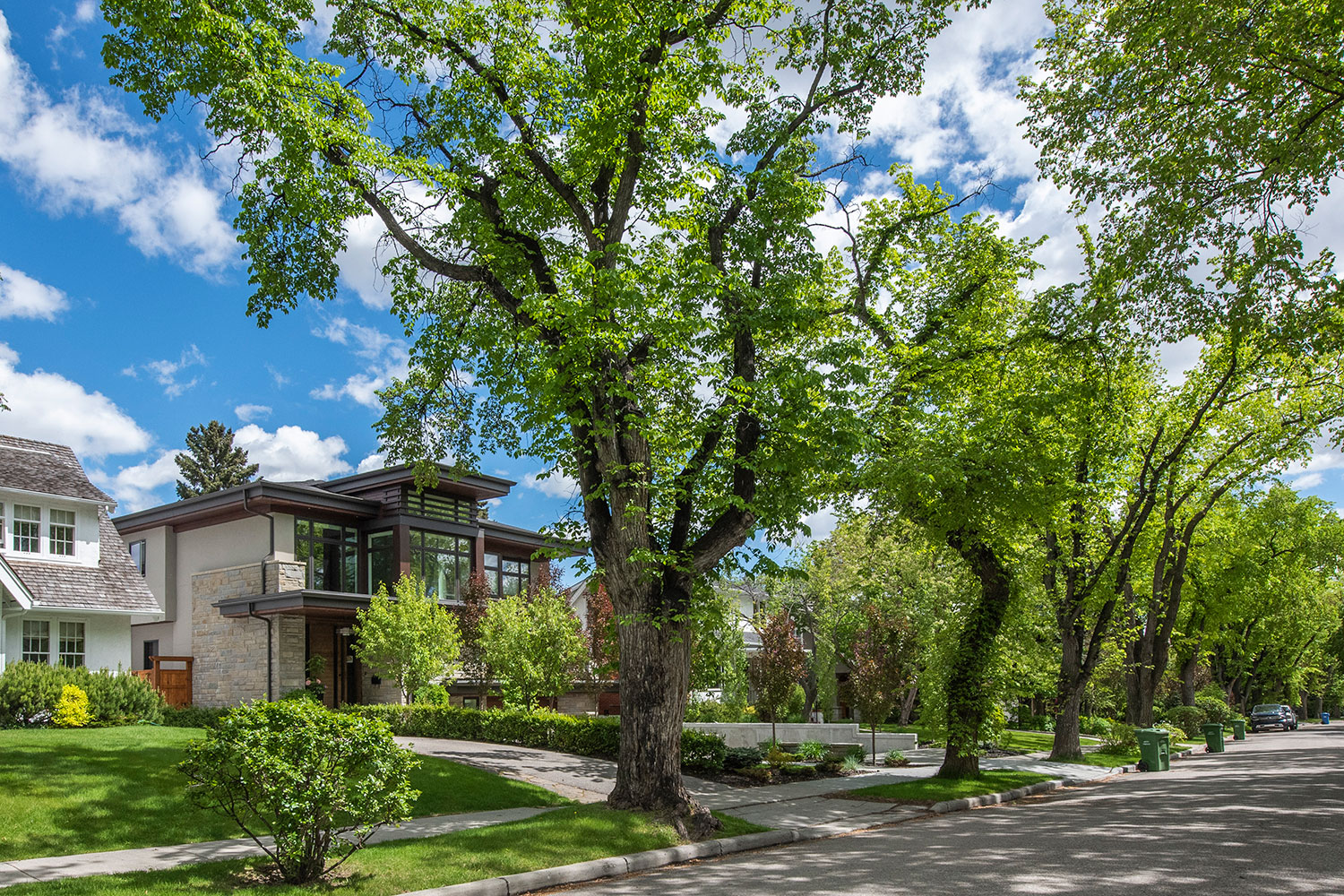 Cody Stuart / CREB®Now
June 10, 2020 | Cody Stuart
My Neighbourhood: Mount Royal
The communities of Upper and Lower Mount Royal have long been home to an eclectic mix of everything Calgary's real estate scene has to offer.
Promoted in Calgary's early days as an exclusive neighbourhood by the Canadian Pacific Railway (CPR), Mount Royal was originally known as American Hill, due to the large number of Americans who settled in the area. Its current name is an homage to the Montreal community that was home to CPR president William Cornelius Van Horne.
The community was annexed by the City of Calgary in 1907 and many of the existing homes in Upper Mount Royal date back to that era, when Calgary saw its first building boom. Upper Mount Royal remained an almost exclusively single-detached community, but Lower Mount Royal was subdivided into smaller lots, making way for the mixed-density community it is today.
Whether you're a first-time homebuyer or a real estate veteran looking for something a little more exclusive, Mount Royal has something for everyone. In fact, it was the obvious choice for 31-year-old Mario DeMarco when he chose to buy his first home in the community in 2014.


CREB®Now: Why is Mount Royal a great place to live

DeMarco: Mount Royal – in my case, Lower Mount Royal – is a great place to live because of the walkability of the community. There are numerous amenities all within walking distance. Additionally, you are close to both the Bow and Elbow rivers. The small shops along 17th Avenue, as well as the bars and restaurants, create a vibrant nightlife. It is especially cool during Stampede when there is a ton of out of town folks in the area. Additionally, as someone who has started to take up running again, there is not much better views to be had than the top of the hill behind the Glencoe Club.

CREB®Now: What are your favourite spots or attractions from the community?

DeMarco: The Calgary Stampede is one of my favourite events. I personally am not a huge fan of Lilac Festival, but the energy it brings is great. As for businesses, I like the Ship and Anchor, and some of the restaurants like Market, Cleaver and Gringo Street are very good. For parks, the field behind Earl Grey school has a great view, and because it's quite large, it's a great place to chill out.

CREB®Now: What is the biggest challenge facing Mount Royal?

DeMarco: One of the big challenges is the never-ending roadwork all along 17th Avenue. This project is over a year behind schedule and they are not doing any roadwork or closures this year to give businesses a fighting chance.

CREB®Now: What is the biggest opportunity for Mount Royal going forward?

DeMarco: I think we should also look to make things like 17th Avenue from 14th Street to 4th Street pedestrian only on Friday and Saturday nights. Many other cities do this, and the increased foot traffic would be great. We also need to have fewer bylaws. We have so many rules for things like having a can of beer walking on the street, or just anything fun seems to be against the rules. Calgary needs to chill out. We need to get people to come to areas like Mount Royal and the surrounding communities and make them a great place to live, work and play in again.

CREB®Now: What's one thing people might not know about Mount Royal?

DeMarco: Mount Royal can actually be very affordable if you look at some of the properties in Lower Mount Royal, and you can get a yard if you want it.



Tagged: 17th Avenue | affordability | American Hill | Calgary | Calgary Community | Calgary Real Estate | Calgary Real Estate News | Canadian Pacific Railway | Community | CPR | Earl Grey | Feature | history | history | Homebuyer | Housing Market | Lower Mount Royal | Mount Royal | My Neighbourhood | Upper Mount Royal | walkability
---
---
Connect With Us