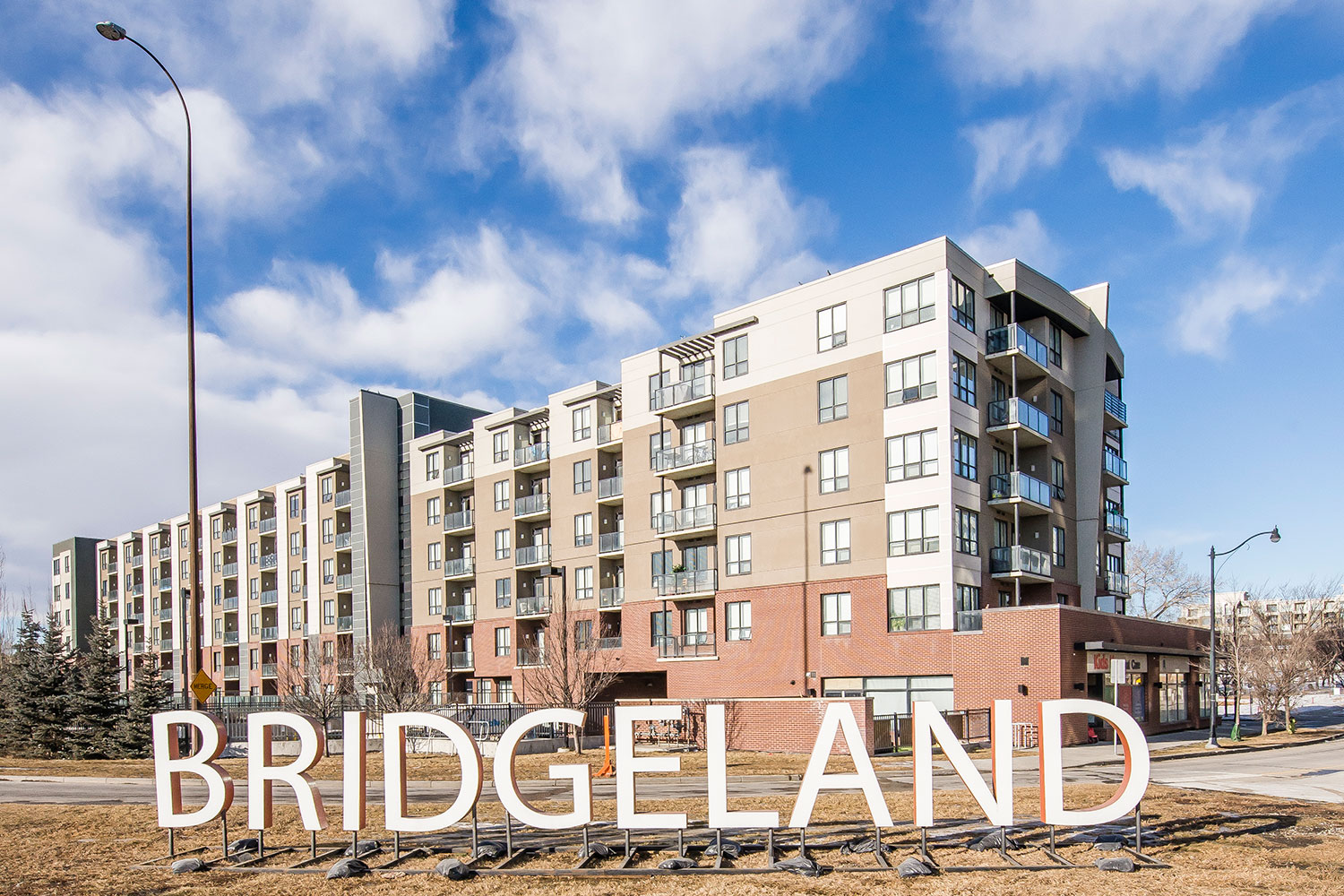 Cody Stuart / CREB®Now
Feb. 28, 2020 | CREBNow
My Neighbourhood: Bridgeland
First settled in the 1880s, when Calgary itself was little more than a fort on the banks of the Bow River, the community of Bridgeland is one of the city's oldest neighbourhoods.
Originally called Germantown for the number of Russian-German residents that took up residence in the area, the name was changed to Bridgeland-Riverside in 1908 when the community was annexed by the City.
Today, Bridgeland frequently shows up on lists of the city's most desirable communities, thanks to its eclectic variety of shops, schools, parks and restaurants.
A Bridgeland resident for the last seven years, Katie Pearce has experienced all the community has to offer firsthand. Pearce and her husband, Tanner, are two of the artists behind Buds Collective, the group responsible for several art installations around the city, including the #BECUBED mural that adorns the wall behind Luke's Drug Mart.


CREB®Now: What do you like most about Bridgeland?

Katie Pearce: "It's a walkable community. It has great amenities. It
has the Bridgeland Community Hall and the park surrounding it – it's a great place for kids and to walk to playgrounds. I just like that it's inner city, and I especially like the character and the feel of the neighbourhood. It's got a lot of different types of housing – some old, some new – and a lot of different types of people live here – some old, some new."

CREB®Now: What are your favourite spots?

Katie Pearce: "There's Luke's Drug Mart, the Bridgeland Community Hall and General Avenue Plaza – those are the main attractions. Officially, Telus Spark is in Bridgeland as well. It is also close to the new Central Library – you can walk there. I find it's a good place to live if you don't want to drive everywhere all the time."

CREB®Now: What's the biggest challenge facing the community?

Katie Pearce: "There's no major grocery store. It's a challenge if you live here. There's supposed to be a fairly big one going into the East Village, and there's Blush Lane - the organic market in Bridgeland. There's also Bridgeland Market."

CREB®Now: What's the biggest opportunity for the community moving forward?

Katie Pearce: "The main street is going to be developed in the next couple years and there's a park coming to the area under the Fourth Avenue flyover. Those are both coming in the next couple years and they're going to make the community even better. I guess those aren't set in stone, so we'll see if those opportunities are taken advantage of."

CREB®Now: What's one thing that people might not know about the community?

Katie Pearce: "Edmonton Trail used to be the main highway when Bridgeland was settled. It was the main connector and went all the way up to Edmonton."

Tagged: #BECUBED | Bridgeland | Bridgeland-Riverside | Buds Collective | Calgary | Calgary Community | Calgary Real Estate | Calgary Real Estate News | Calgary Zoo | Edmonton Trail | Feature | Inner City | Katie Pearce | Lukes Drug Mart | My Neighbourhood | Pop The Question | Q&A | TELUS Spark
---
---
Connect With Us