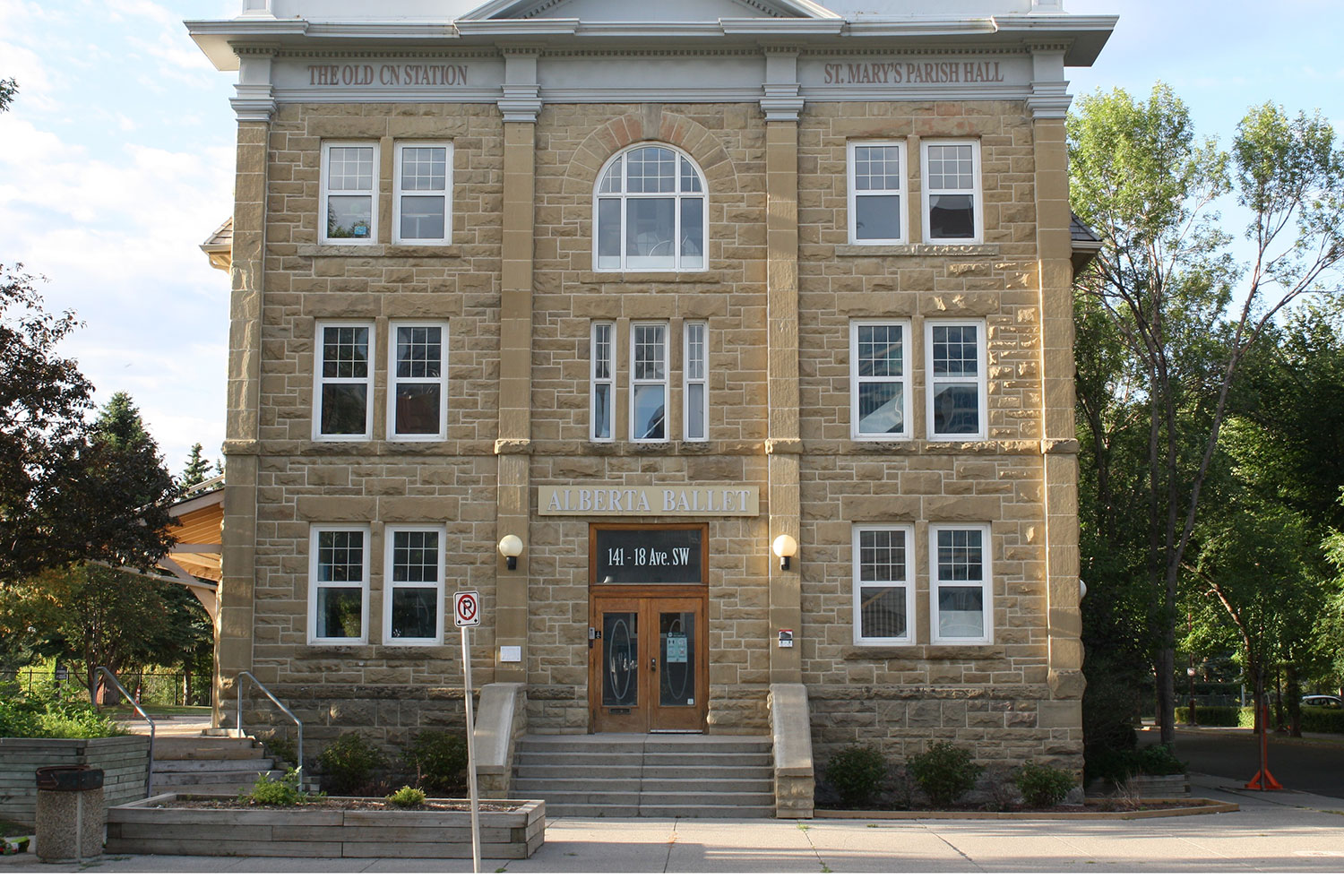 St. Mary's Parish Hall in Mission is one of the historical sites on Heritage Calgary's self-directed walking tour of the area. Courtesy of Heritage Calgary
Sept. 08, 2020 | Josh Skapin
Walking tours of historic neighbourhoods take Calgarians back in time
On an afternoon stroll, residents of the neighbouring communities of Cliff Bungalow and Mission can feel like they've gone back in time. They might encounter structures built in the Queen Anne, Spanish Colonial, Classical and Georgian Revival styles, all from the early 1900s, within only a few blocks.
However, combing through the city's historic neighbourhoods is no longer an activity reserved for area residents, as Heritage Calgary is helping people learn about Calgary's past through self-directed walking tours.
"I think one common misconception that Calgarians have is, being such a young city, we don't have (a lot of) heritage," said Josh Traptow, executive director of Heritage Calgary.
"When we tell people we have over 800 sites listed on the inventory of evaluated historic resources, a lot of people go 'oh wow, I had no idea.'"
Heritage Calgary chose communities with a high concentration of heritage sites for its walking tours. They include Inglewood, Cliff Bungalow-Mission, the Warehouse District and Chinatown.
Brochures for each tour are available in PDF form through the Heritage Calgary website. They include maps of the historic sites in each community, as well as information about each site.
"People are able to start the tour wherever they would like and each site on the tour that has a picture has a little write up," said Traptow, adding the information on the site touches on the building's architectural style and "its broader context to Calgary as a whole."
"It's very important that we as a society understand our past." - Bob Lang, Cliff Bungalow-Mission Community Association president
The oldest sites on the tours are both in Inglewood – the Calgary Brewing and Malting Co. building (1875) and the Hunt House (1881).
"Overall, we are seeing people very interested in their history and heritage," said Traptow.
"Given that this summer was one like no other, where people were largely sticking around town, I think it gave them a good opportunity to get out and about in their community to learn more about their city and some of the heritage our city has to offer."
Bob Lang, president of the Cliff Bungalow-Mission Community Association, says the tours provide a lot of value to Calgarians.
"It's very important that we as a society understand our past," said Lang, who has participated in the tours. "Our particular community is a very historic and unique community because it started off as a French-speaking (community). Most people don't realize that until they go on one of these walking tours."
Traptow says Heritage Calgary is considering other communities with a "high concentration of sites" for new tours, singling out potential fits in Kensington, Bridgeland-Riverside and Mount Royal.
"There are so many possible tours, either through self-guided tours or guided tours, that we will hopefully be developing over the next little while that we will be able to offer to Calgarians to get them out and about in their community and learn about all the amazing heritage that Calgary has," he said.
Tagged: architecture | Bridgeland-Riverside | Calgary | Calgary Real Estate | Calgary Real Estate News | Calgary Real Estate News | Chinatown | Classical | cliff bungalow | Cliff Bungalow-Mission Community Association | Feature | Georgian Revival | Heritage | Heritage Calgary | historical homes | history | history | Inglewood | Kensington | Mission | Mount Royal | Queene Anne | Spanish Colonial | Tours | Warehouse District
---
---
Connect With Us