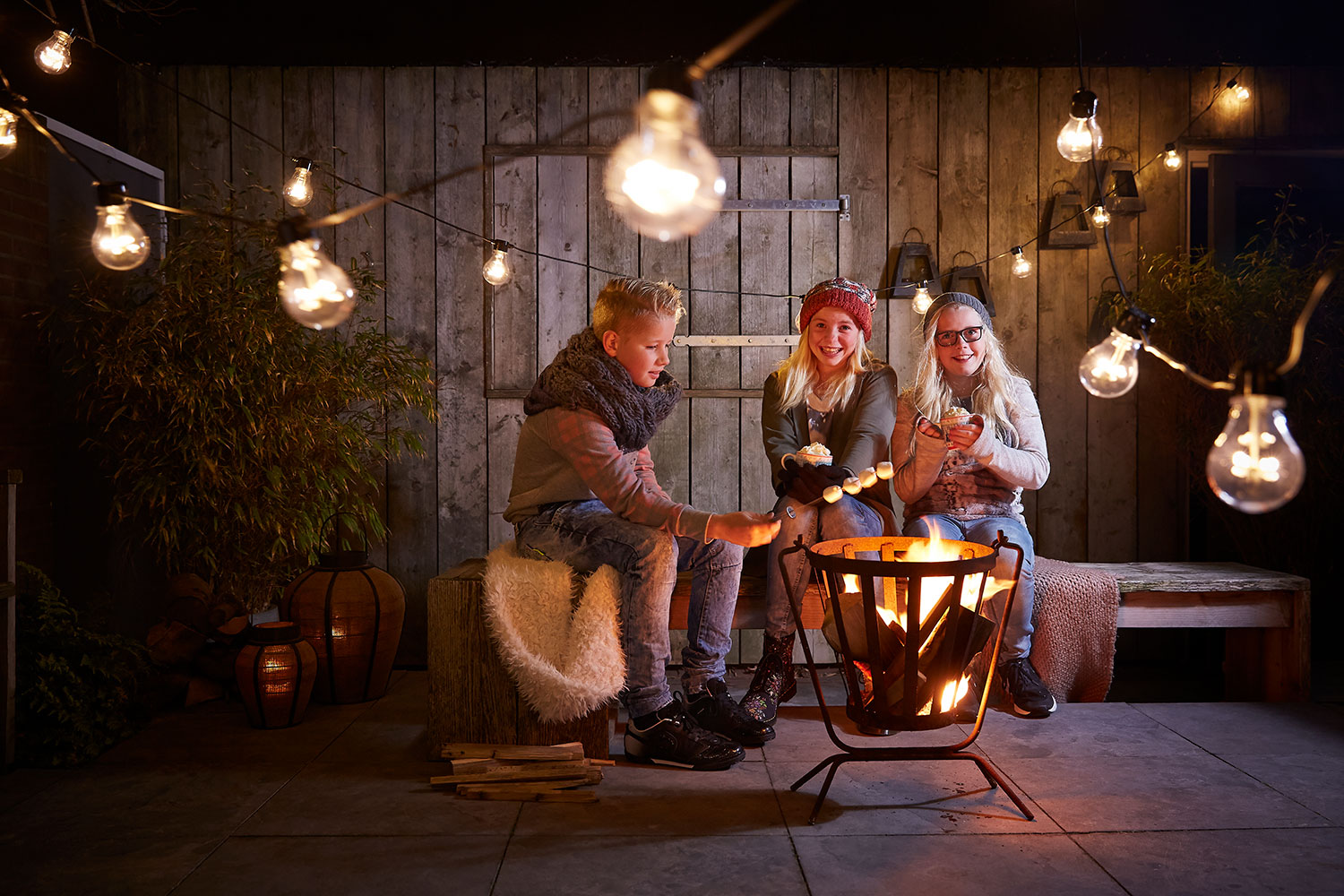 Getty Images
Oct. 19, 2020 | Natalie Noble
Winterproof patios: how to equip your outdoor space for all-season enjoyment
As summer days give way to cooler weather, good times had on the patio or balcony need not end – especially, when outside is one of the safest places to be thanks to COVID-19. From simple additions to more elaborate fixes, there are many ways to winterproof outdoor spaces for year-round enjoyment.
"Right now, the biggest trend we're seeing is any way to get heat into your backyard," said Krystin Pierce, assistant store manager at Barbecues Galore – Calgary South. "We're seeing a ton of interest in patio heaters."
Current demand for outdoor heat coupled with COVID-related supply issues is seeing many products on backorder. Barbecues Galore is currently sold out of lower-priced patio heaters, but still has higher quality models available. Heaters typically start at a few hundred dollars, but high-end models can cost more than $2,000.
Fire tables are also hot right now. "They do double duty – adding some heat, but also providing a functional table for year-round use throughout the day," said Pierce.
Alternately, structural modifications can be used to keep heat in and the elements out. On the simpler end, options include covering the patio or adding a covered screen room.
"Right now, the biggest trend we're seeing is any way to get heat into your backyard." - Krystin Pierce, Barbecues Galore – Calgary South
"Screen rooms and patio covers are great for all seasons as they will keep the elements off your deck," said Bob Whiteside, general manager at Desert Sun Patios. "No more snow shovelling the deck."
Pricing depends on size, as well as other design features, such as roof type or added skylights and pergola trims. Those who want to go the extra mile can opt for a sunroom.
"Sunrooms are the No. 1 choice, as they provide more livable space, light and warmth in the winter," said Whiteside.
If you plan to make use of your patio well into the colder months, weather-resistant furniture is a must. And if you want that furniture to last, you should also consider covers for when it's not in use.
"Patio furniture covers are essential when you're investing in quality, long-term patio furniture," said Pierce.
Tagged: balcony | Barbecues Galore | Calgary | Calgary Real Estate | Calgary Real Estate News | Calgary Real Estate News | Cold | Coronavirus | Cover | COVID-19 | COVID-19 | Desert Sun Patios | Feature | fire | Fire Table | furniture | great outdoors | heat | House & Home | How To | How To | outdoor | patio | Patio Heater | Screen | Sunroom | weather | winter | Winterproof
---
---
Connect With Us