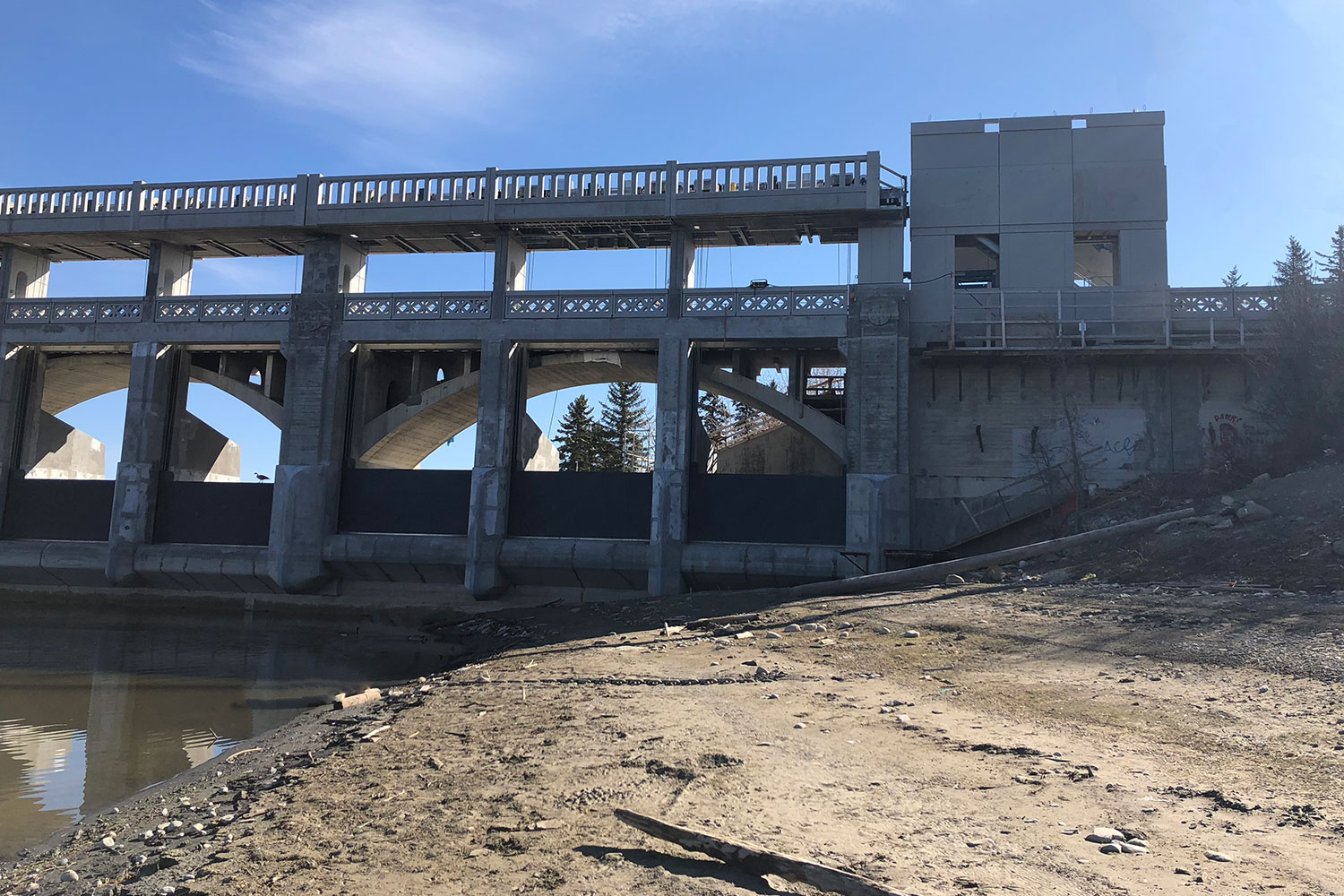 Courtesy of the City of Calgary
May 22, 2020 | Natalie Noble
City of Calgary's 2020 flood preparations account for complications from COVID-19 pandemic
As we head into this year's flood season, the City of Calgary continues to work on mitigation measures and says Calgary is better prepared to respond to flooding than ever before, despite the COVID-19 pandemic.
"Preparations are complete, and 24/7 river monitoring is underway," according to the City. "We quickly adapted our flood preparation plans to take into consideration physical distancing requirements."
This includes COVID-19 considerations for supporting evacuees, as well as training extra staff so all critical positions have backups and additional support. Plans are in place for crews and support services to maintain physical distancing in the case of an emergency response.
Tony Morris, co-president of the Calgary River Communities Action Group (CRCAG), says he is glad the City re-examined its plans for event mitigation and evacuation through the COVID-19 lens for additional levels of preparedness.
"It's all about prevention of harms – the city needs to be protected," he said. "We applaud the City's efforts to address these two harms to society that could happen at the same time, as has happened in Fort McMurray."
"If the Springbank dam project doesn't proceed, in our view, there'll never be anything done on the Elbow River." - Tony Morris, Calgary River Communities Action Group
The most notable flood mitigation development for 2020 is improvements at the Glenmore Reservoir, where 21 steel gates have been installed across the dam. Each gate is 2.5 metres high.
"[This] gives us the ability to double our water storage volume in the reservoir, so we can safely manage small and moderate level floods that are more likely to happen," the City said.
The reservoir's water level has been lowered for this season. Also, with an agreement in place between TransAlta and the provincial government, the Ghost Reservoir has been lowered to provide more flood storage capacity, manage flow on the Bow River and protect nearby communities.
Mitigation projects are often tough sledding, with complications emerging related to policy, consultations and financing. However, there are a few key areas where progress is occurring, including local area mitigation strategies.
One example is Calgary's numerous berms, the raised banks that protect areas against run-off and high water. In fact, it was a berm constructed in 2011 in Inglewood that kept the community largely dry in 2013. Sunnyside has also employed this strategy, in addition to approved pumping stations.
"That will increase its resiliency quite profoundly from run-off from high lands," said Morris, adding that Eau Claire's improved pathway system also functions as a berm that will protect segments of downtown Calgary. "There are plans to extend it all the way down towards the Zoo along the pathway. They've made massive improvements to some of those low-lying communities."
Larger mitigation projects the CRCAG deems vital include the proposed Springbank Reservoir and new protections on the Bow River.
"If the Springbank dam project doesn't proceed, in our view, there'll never be anything done on the Elbow River," said Morris. "We're advocating for similar protection on the Bow. It's very significant to do and will be years in the making, but work is moving forward."
Tagged: Bow River | Calgary | Calgary Real Estate | Calgary Real Estate News | Calgary Real Estate News | Calgary River Communities Action Group | City of Calgary | Coronavirus | COVID-19 | COVID-19 | Eau Claire | Elbow River | flood | Fort McMurray | Ghost Reservoir | Glenmore Reservoir | Inglewood | mitigation | Springbank | Sunnyside | Surrounding Areas | TransAlta | water
---
---
Connect With Us