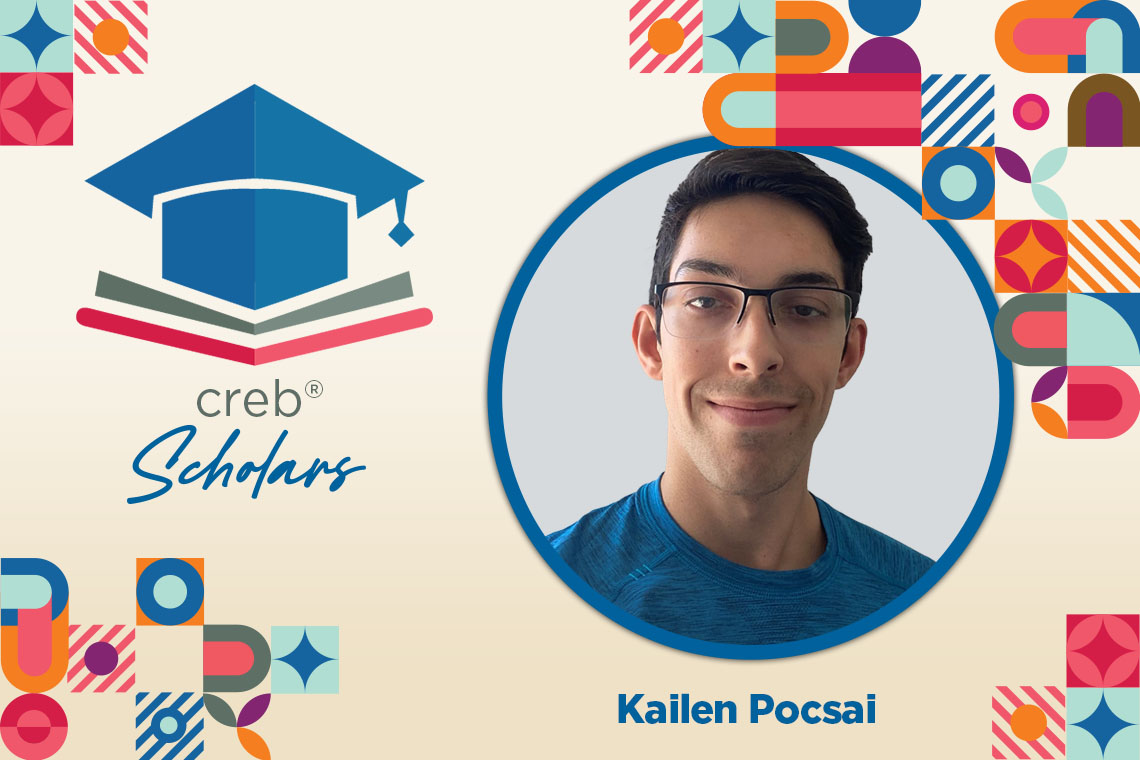 Photo Courtesy of Kailen Pocsai
Dec. 14, 2021 | Tyler Difley
CREB® Scholars: Kailen Pocsai
Kailen Pocsai was the recipient of CREB®'s 75th Anniversary Undergraduate Award in 2020, helping him to continue pursuing his passion for real estate and finish his degree a year early.
"The CREB® scholarship has made a significant impact in my academic endeavours, as it had realistically been the only way I could have completed my degree in three years," he said.
"This scholarship greatly eased the financial burden of university and better allowed me to focus on my studies – specifically, my real estate development capstone course – as well as better support and grow both the Haskayne Wellness Society and Strategic Centre Initiatives for Entrepreneurship and Innovation."
Pocsai was born and raised in Fort McMurray, before moving to Calgary in 2018 to attend the University of Calgary. In 2021, he received his bachelor of commerce, with concentrations in both real estate studies and entrepreneurship and innovation.
Planning, design and architecture had long interested Pocsai – serving as partial inspiration for a three-month backpacking trip through Europe in 2018 that gave him the opportunity to see how history and culture had influenced the architecture there. That interest continued to develop during his time at university.
"I had five senior commerce courses and I saw the real estate development and urbanization course available and thought it was the perfect fit," he said. "After taking the course, I fell in love with the real estate development stream, specifically focusing on downtown highrise development."
After graduation, Pocsai wasted no time getting into the industry. He is currently working as a development analyst with Canderel and a leasing co-ordinator with Strategic Group. In his position with Canderel, he has had the opportunity to work with Taza Development Corp. on the Taza project, a mixed-use development spanning 1,240 acres of Tsuut'ina Nation land on the city's southwestern edge.
"This position is exactly where I want to be, as I have the unique opportunity to learn more about not only real estate in master planning a land-leased community – as well as commercial, retail and residential development as a development analyst – but also from working closely with the Tsuut'ina Nation," he said.
"My longer-term career plans are to eventually move into a development co-ordinator/manager role where I can work on the approval, planning, design and construction of future residential and mixed-use developments."
When he's not working, Pocsai can usually be found in the great outdoors – golfing, kayaking, hiking or snowboarding.
For more information about CREB®'s scholarship programs and endowment funds, click here.
Tagged: Community Investment | CREB® | University of Calgary
---
---
Connect With Us