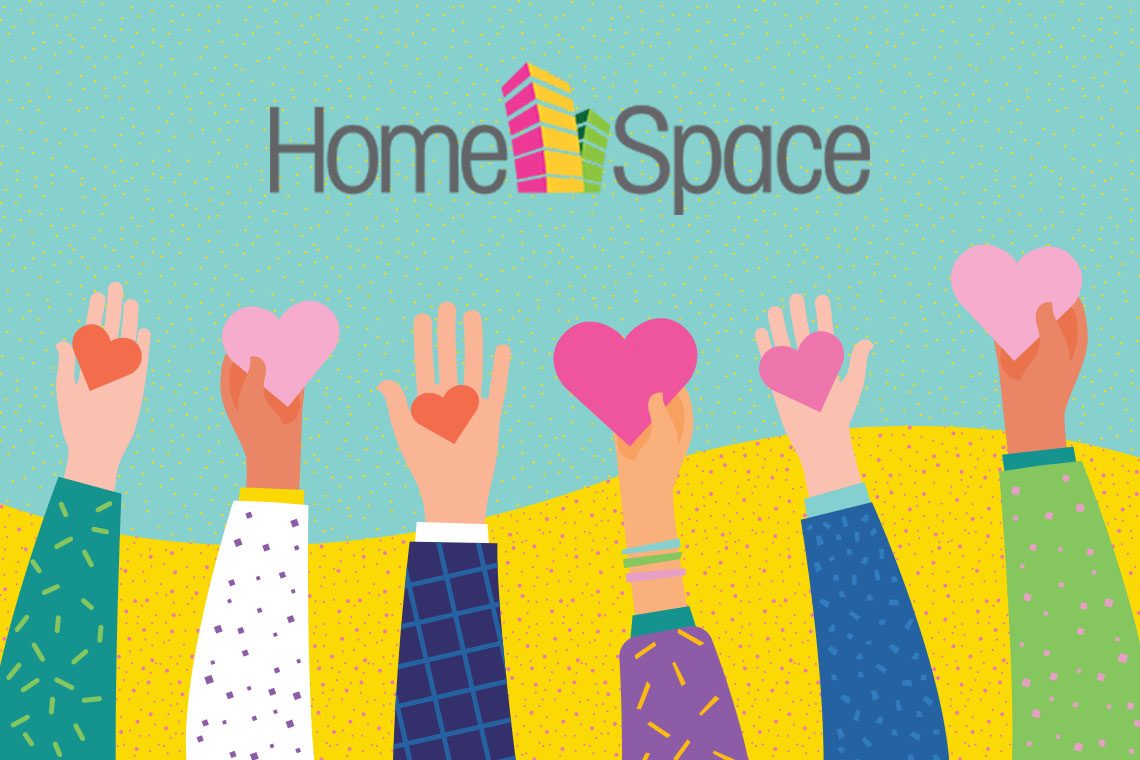 CREBNow HomeSpace
March 29, 2022 | Cody Stuart
Housing Heroes: HomeSpace Society
According to the latest numbers from the federal government, 1.7 million people are in housing need across Canada, living in homes that are inadequate or unaffordable. Another 25,000 Canadians are chronically homeless.
One of the organizations hoping to have a positive impact on those figures is HomeSpace.
Created in 2003, HomeSpace Society support social agencies' access to safe, appropriate, and affordable housing for vulnerable populations in Calgary.
As the recipient of CREB® REALTOR® Community Foundation's $300,000 Legacy Grant in 2021, HomeSpace will use the funding to support their project to convert Sierra Place, a downtown office tower and former home of Dome Petroleum, into affordable housing.
"As early supporters of our empty office to affordable housing project in downtown Calgary, CREB® threw their weight behind our vision to revitalize the city and uplift families in need," said HomeSpace CEO Bernadette Majdell. "Now, that project is over 90 per cent funded and renovations are on time and on budget. Thank you CREB® for investing in affordable housing and the city's future."
The Sierra Place conversion will provide housing for vulnerable populations including low-income families and individuals such as seniors, adults with disabilities, Indigenous people, and newcomers to Canada, creating a tangible difference in the quality of life for residents and helping moving families to independence.
At completion, the $28.5-million project will feature 82 one-, two- and three-bedroom affordable housing units across six floors, with occupancy scheduled for later this year.
With the global pandemic impacting all aspects of the construction industry as well as many of those in need of housing, the project has taken on even greater importance.
As those who've walked by the site, located in the heart of Calgary's downtown core at 7 Ave. and 6 St. S.W., work has continued unabated. The roof of the building is being replaced, with drywall in the new family units nearly complete.
"Despite serious supply-chain issues we are still on budget and on time for a fall 2022 opening! This is due to strong relationships with our building partners, and local trades who have been working on an expedited schedule to get Calgary families in need housed as quickly as possible," said Majdell.
The Sierra Place project is one of the first major revitalization efforts under the City of Calgary's new Greater Downtown Plan, which aims to build a more vibrant "24/7" city centre with a balanced mix of residential, office, retail, entertainment, tourism and culture.
More information about the foundation's grant programs, including how to apply, is available here. For more information about HomeSpace Society's Sierra Place project, click here.
Tagged: CREB® | HomeSpace Society
---
---
Connect With Us