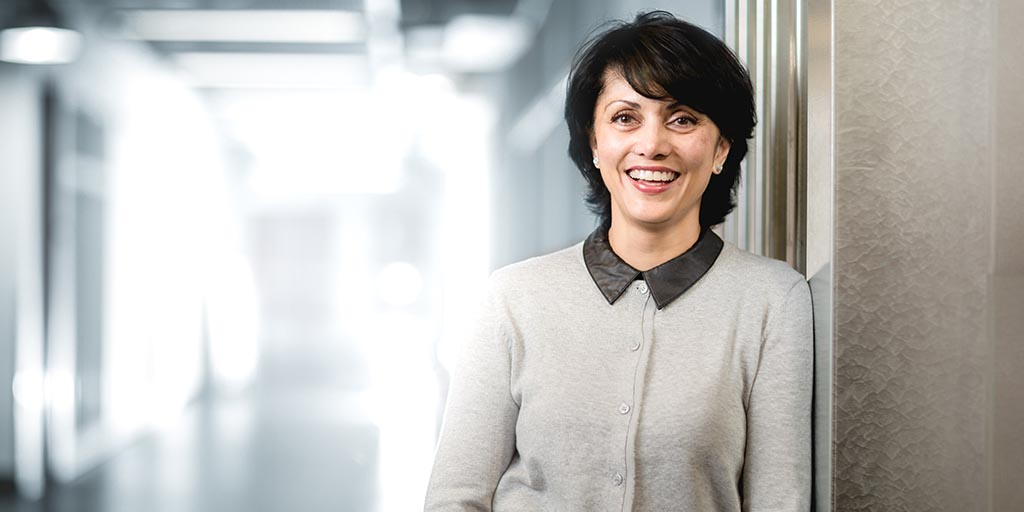 Jyoti Gondek, director of Westman Centre for Real Estate Studies at Haskayne School of Business at the University of Calgary said the city's housing market will face a number of risk factor in 2017, including aging baby boomers. Photo courtesy University of Calgary
Jan. 09, 2017 | Joel Schlesinger
Bottoms up
After a tough year for the 'other half' of Calgary's real estate market, the city's apartment/attached segments are expected to see gradual turnaround in 2017
Lower prices and added choices created buyers' conditions in Calgary's attached and apartment sectors in 2016. But a slow recovery is expected in 2017, bringing both sectors into better balance, says CREB®'s 2017 Economic Outlook & Regional Housing Market Forecast.
The degree to which they'll the "other half" will get there will differ, however. While the attached sector is set to post positive overall numbers, apartment sales and prices will be moderated by persistently high inventory levels.
The attached and apartment sectors combine to represent slightly more than 50 per cent of all sales activity in Calgary.
CREB® forecasts the attached sector — consisting of semi-detached and row houses — will see a 0.5 per cent gain in benchmark price to $334,648 in 2017 after dropping by 4.1 per cent in 2016. Sales will edge up by 3.5 per cent to 4,002 units.
"Price declines and a shift in demand toward more affordable product could benefit this sector of the market in 2017," said the CREB® report. "While discrepancies will continue to exist in both the semi and row product, prices are expected to stabilize as inventories ease with modest improvements in sales."
The apartment sector, meanwhile, will continue to face challenging conditions in 2017, said CREB®. Prices are expected to drop by a further two per cent to $271,672 after already falling by six per cent in 2016. And while sales in the sector are poised to increase by two per cent, it won't be enough to offset high inventory levels that, as of the end of 2016, peaked at more than seven months of supply.
CREB® attributed high inventory levels to new supply coming onto the market. More than 4,300 new units are expected in 2017, adding to the current inventory of about 780 units.
Both segments have been deeply affected by the falling price of oil — more so than detached homes because of a more pronounced imbalance between supply and demand, said Richard Cho, principal market analyst for Calgary at Canada Mortgage and Housing Corp. (CMHC).
"Throughout 2016, we did see some pretty drastic declines in the labour market especially in the area of full-time employment, which is a pretty good indicator of housing demand," he said.
"We've seen quite a strong increase in supply, whether that's the new home or resale markets, and that has had a big impact on the condo market."
"What we may also find is these same people who have raised their families may not want to stay in a big home."
The risks that could cause further declines are too hard to ignore, said Jyoti Gondek, director of Westman Centre for Real Estate Studies at Haskayne School of Business at the University of Calgary.
In addition to volatile oil prices, Gondek cites aging baby boomers as a wild card for Calgary's real estate industry. Many who received packages may not return to work, for example, choosing to retire instead.
"What we may also find is these same people who have raised their families may not want to stay in a big home," said Gondek.
"So they may take up some of those apartment condos that are coming on the market in inner city areas, and if that's the case, you'll see more positive movement in the segment."
Tagged: Apartment | attached | benchmark prices | Calgary Real Estate | Calgary Real Estate News | Canada Mortgage and Housing Corporation | CMHC | Condo | construction | CREB® | Housing Market | inventory | months of supply | new home market | new listings | Richard Cho | sales | University of Calgary | YYCRE
---
---
Connect With Us