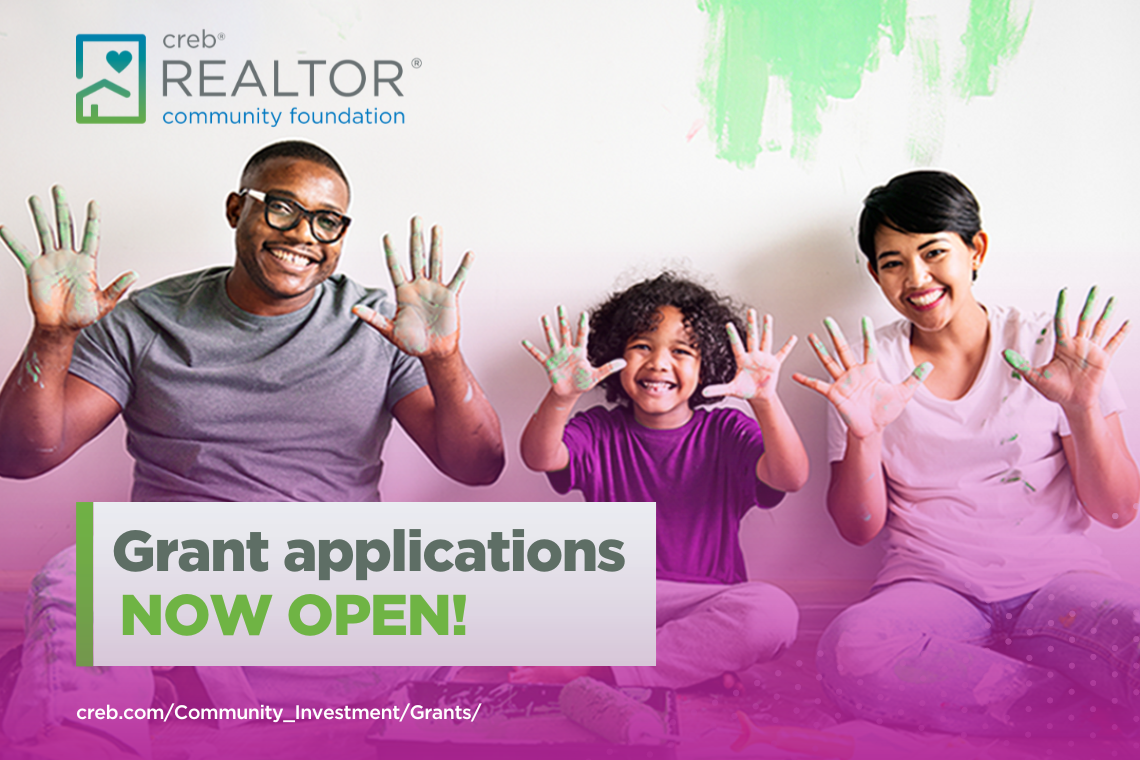 2023 Grant Application Now Open
May 23, 2023 | CREB
Calgary and area REALTOR® community to invest in local housing and shelter initiatives
Applications are now open for CREB® REALTOR® Community Foundation's Community and Transformation Grants to support local housing and shelter initiatives.
"Everyone deserves a safe and stable place to call home," said Catherine Chow, Chair of CREB® REALTOR® Community Foundation. "Through our Community and Transformation Grants, we are committed to helping keep people housed and improving housing quality through renovation and repair. We encourage all eligible organizations to apply for these grants and look forward to supporting projects and learning more about all the amazing work being done in the community."
CREB®'s Community Grants fund major repairs or renovations to existing housing or shelter supply to keep people housed in their communities. In 2022, $75,000 in Community Grants will be awarded.
Transformation Grants provide funding for minor renovations to existing infrastructure to improve housing quality for those that need it the most. In 2022, $30,000 in Transformation Grants will be awarded.
The Foundation will also award $350,000 in Legacy Grant funding to Ronald McDonald House Charities (RMHC) in 2023. This contribution is the second installment of a three-year funding agreement totalling $1 million to support an expansion project that will more than double the number of families RMHC can support. The funds will be presented to RMHC on June 20. Applications for Legacy Grants from CREB® REALTOR® Community Foundation will open again in 2025.
"We are seeing so much good coming from the Foundation's community investment efforts," said Jason Yule, CREB®'s Director of Communications. "We're seeing families moving into new affordable housing and all kinds of repairs and updates to existing housing that's operated by local non-profit organizations, which is all made possible because CREB® REALTORS® are committed to making these kinds of strategic investments in the community where it's needed most."
Community and Transformation Grant applications are open until June 30, 2023. Successful applicants will be notified on various dates throughout 2023.
If you know a non-profit that works to create new housing options or improve housing quality, please share our message, as they could be eligible for funding.
Full instructions on how to apply are available at www.creb.com/community_investment/grants.
Prospective applicants should read all requirements information and funding criteria before applying.
For more information, visit creb.com or check out CREB® REALTOR® Community Foundation's grant programs brochure.
Tagged: Community Investment
---
---
Connect With Us