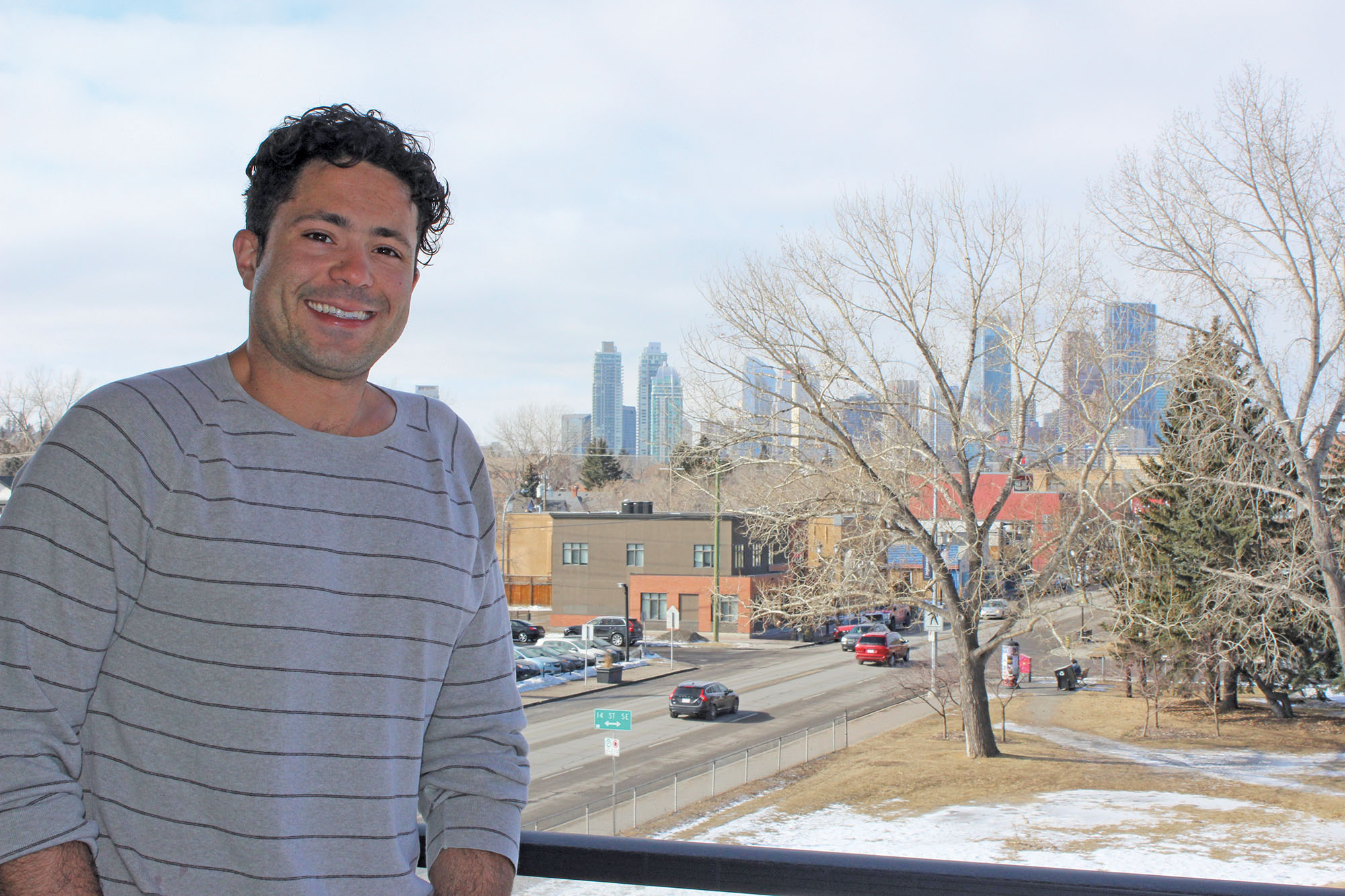 March 05, 2021 | Andrea Cox
Music Mile: Tyrell Dasilva found the perfect condo on Inglewood's eclectic main street
When it came time to purchase his first home, finding a neighbourhood with a pulse was at the top of the list for 31-year-old entrepreneur Tyrell Dasilva. Dasilva, who owns several businesses, leads a busy life and wanted to find a home in a walkable community with access to great music venues and quaint mom-and-pop stores. He found it at i.D. Inglewood, a 19-unit, four-storey condominium project located on Ninth Avenue S.E.
CREB®Now: What drew you to Inglewood?
Dasilva: I really like the vibe – it's really cool. I've always had an affinity for the mom-and-pop type of operations, and I like the idea of "shop local." I can walk to everything here. I love the live music – every weekend I'm at The Blues Can, Ironwood or High Line Brewing. It's great that I am in reasonable proximity to the Saddledome, as I have season's tickets to the Flames. Plus, I go to a lot of concerts and Hitmen games. And I can Uber into downtown for $4 – that's a really big thing. It's also really close to my office on 12th Street S.E. – it's literally seven minutes door to door.
CREB®Now: Why did you choose to purchase at i.D. Inglewood?
Dasilva: Over the past few years, I had toured most of the buildings in the inner city, so I knew what was out there and could compare.
I was working with the developer on an interior design for another one of their projects. We were chatting and i.D. Inglewood came up. It was a new project, which I liked. I didn't want to have to worry about replacing appliances. I'd lived in a lot of older homes and apartments and I really wanted something fresh. At the time, the i.D. Inglewood show suite wasn't open yet, but the REALTOR® on the project took me through the building. As soon as I saw it, I was impressed, and location-wise it was right where I wanted to be. When I walked into the unit that I purchased, I knew that it was the one. I had that "aha" moment.
CREB®Now: What design did you choose and why?
Dasilva: I bought a one-bedroom on the third floor. It was really the wrap-around deck that sold me, and the layout as well. I really appreciated how the developer took 670 square feet and utilized the space. It feels so much bigger. It has a large, open kitchen with designated areas to eat, play, sleep and bathe. It's super functional and the finishings are really nice too. I don't entertain a lot, but I love to cook, and the gas stovetop is a huge plus. Now that I've been in the condo for over a year, I really love the place in every way, and the deck has turned out to be truly brilliant.
Tagged: Buyer Profile | Calgary | Calgary Community | Calgary Real Estate | Calgary Real Estate News | Condo | CREB® | Residential
---
---
Connect With Us