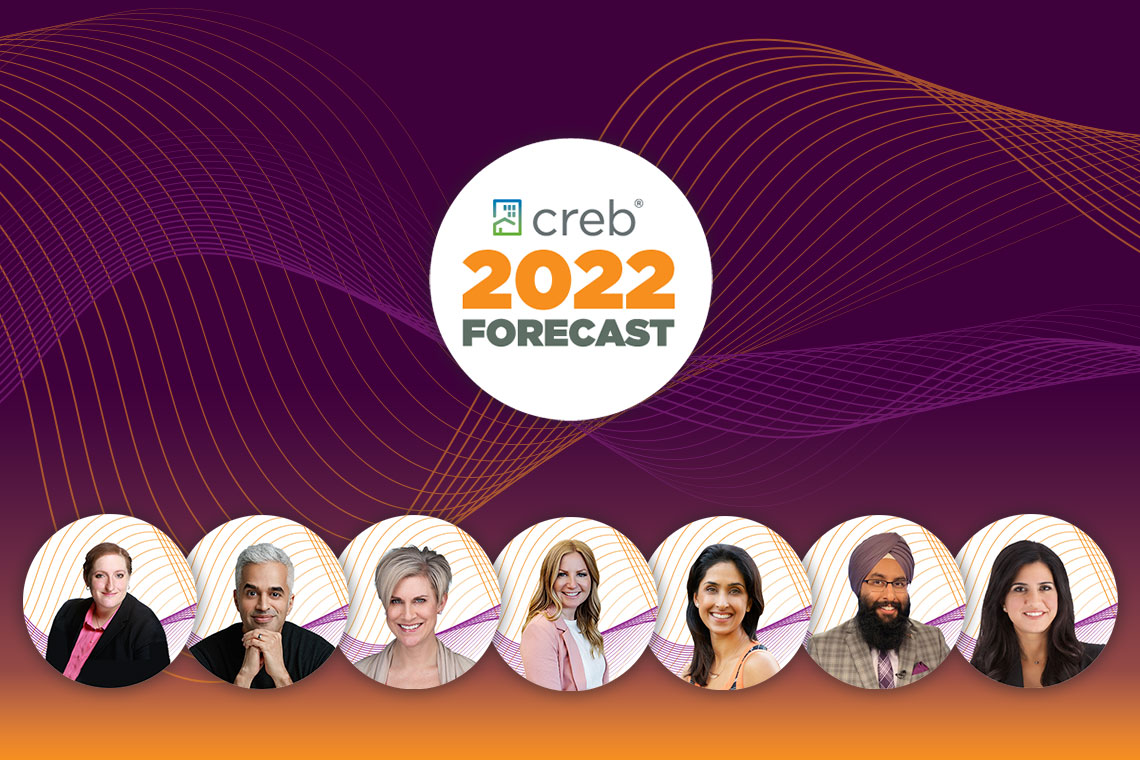 CREB®'s 2022 Forecast presenters, including keynote speakers Ann-Marie Lurie and Riaz Meghji.
Nov. 09, 2021 | Tyler Difley
CREB® reveals speaker lineup for 2022 Forecast
CREB® has unveiled the full speaker lineup for its 2022 Forecast event on Jan. 25.
Attendees will hear from seven thought-provoking presenters covering a wide range of topics, including the housing market, brand building, negotiation strategy and mental health.
The keynote speakers for the 2022 Forecast are Ann-Marie Lurie and Riaz Meghji.
Lurie, CREB®'s chief economist, will provide attendees with a deep dive into the market analysis and trends that will shape the Calgary-and-area housing market in 2022.
Meghji, an accomplished broadcaster and speaker, will be sharing his "Five Habits of Human Connection" to help attendees combat isolation in their lives and forge meaningful relationships.
In addition to the two keynotes, the following speakers will be leading breakout sessions at the event:
Entertainer and communicator Jennifer Barroll
Topic: Use Your Strengths
Certified Meeting Professional Leanne Calderwood
Topic: Building Your Brand
Communicator, university instructor and negotiator Fotini Iconomopoulos
Topic: Persuasion and Negotiation
Family physician and mental health expert Dr. Shahana Alibhai
Topic: Mental Health and Building Emotional Resiliency
Media personality and hockey broadcaster Harnarayan Singh
Topic: Diversity and Inclusion
Forecast attendees will have access to each speaker's recorded session for 30 days after the event through the event app, available in both desktop and mobile versions.
The hybrid event format allows attendees to choose between the full Forecast or a simplified experience, with attendance either in person or online.
For more information about any of the 2022 Forecast speakers, click here.
Early bird tickets are on sale now and available until Nov. 26. For a detailed list of 2022 Forecast ticket types or to buy tickets today, click here.
Tagged: CREB® | forecast | Housing Market
---
---
Connect With Us