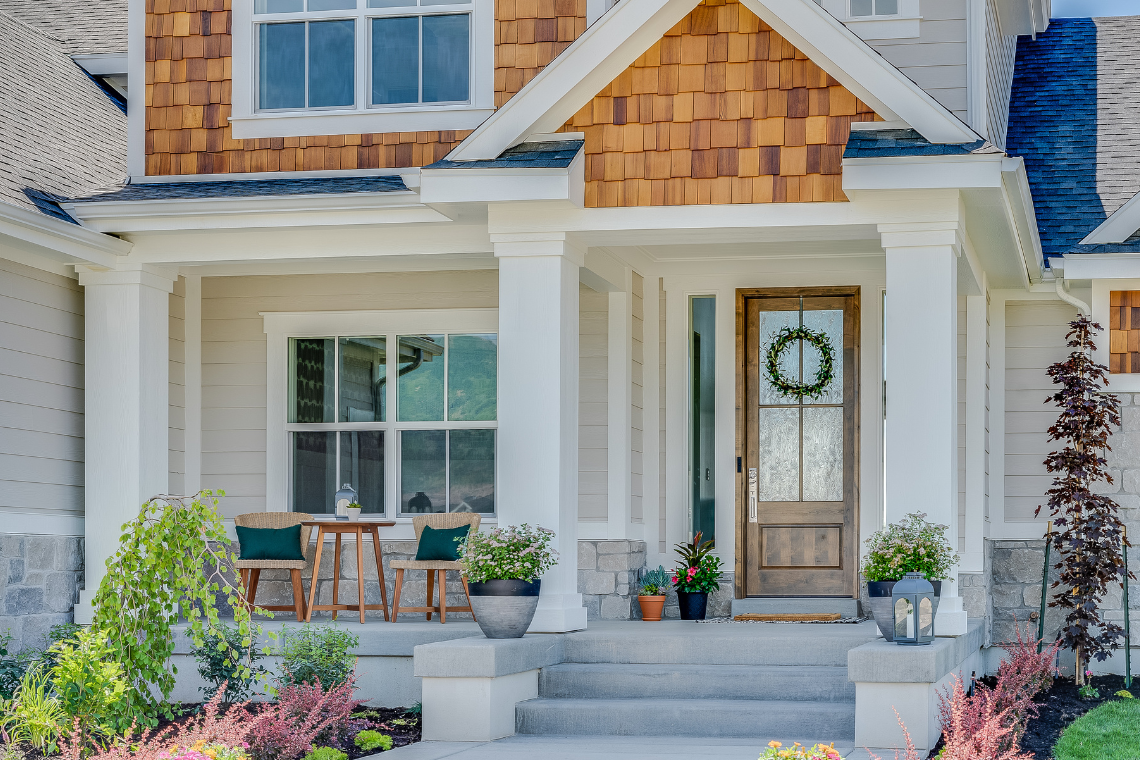 Front Porch
Aug. 21, 2023 | CREB
Front porch community
Calgary has such short summers; no wonder we flood the patios as soon as the snow is gone. With more outdoor living space at home, you can bring that same excitement to your front porch!
As Calgary continues to grow and we see more new developments or redevelopments, we also see front porches, patios and verandas make a comeback.
Front porches were very common in the 1950s and '60s, and parents would sit out on a nice evening while their kids played in the neighbourhood. Well, kids are still playing outside with their friends, and a lot more is happening out your front door.
Neighbours are hosting block parties, people are spending more time gardening in their front yards, and new connections are within your community. The front porch makes staying connected easier; you can say hi as people walk by, invite your neighbour over for a morning coffee, or simply just people-watch.
If you are lucky to have a front porch, maximize your outdoor space by adding a couple of comfortable chairs and a small table. Make your space cozy and inviting so you'll enjoy spending time out there while reconnecting with your community.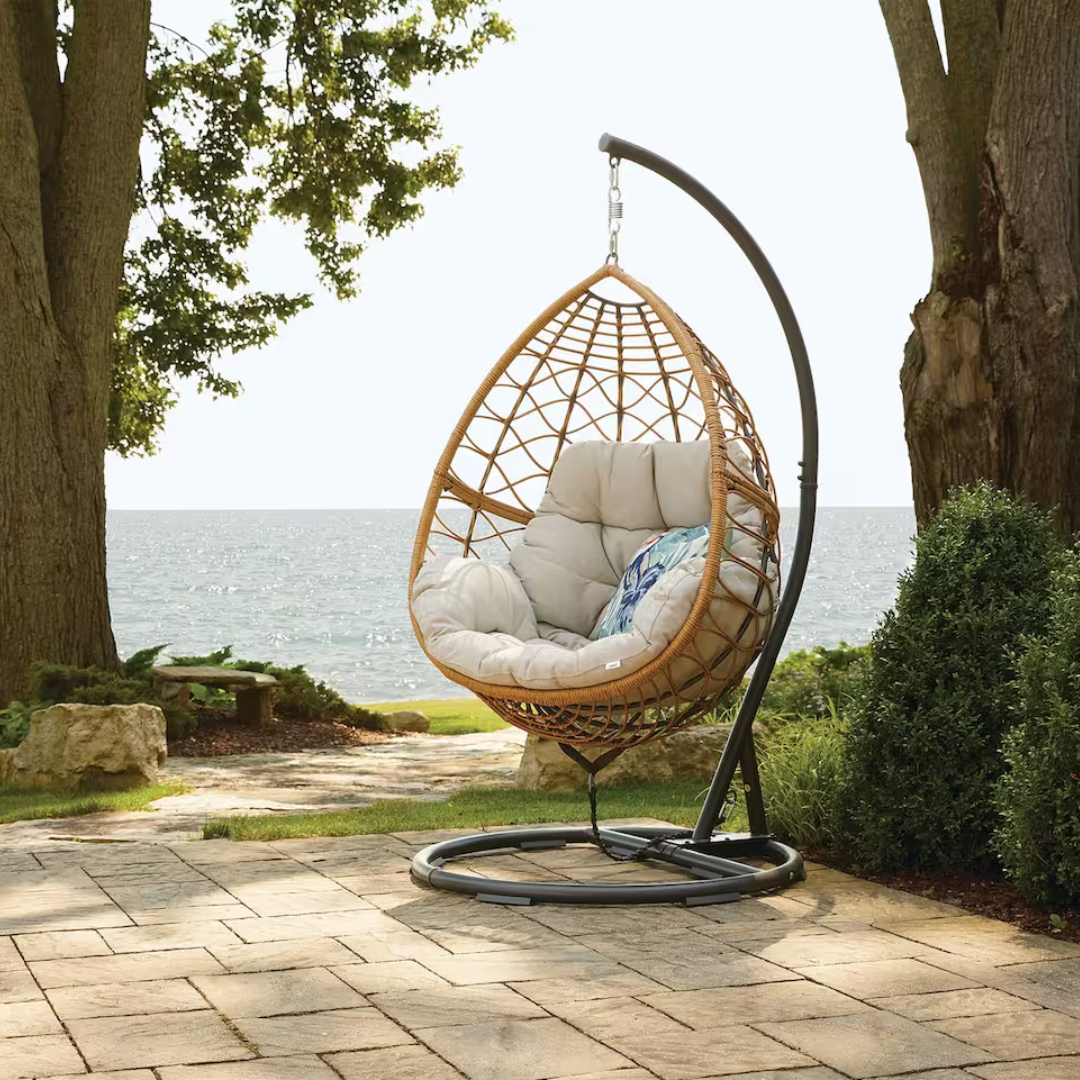 Cozy up with a book and a cup of tea or coffee in this patio swing from Canadian Tire. Even on the chilly mornings, all you need is a blanket and some slippers to stay warm.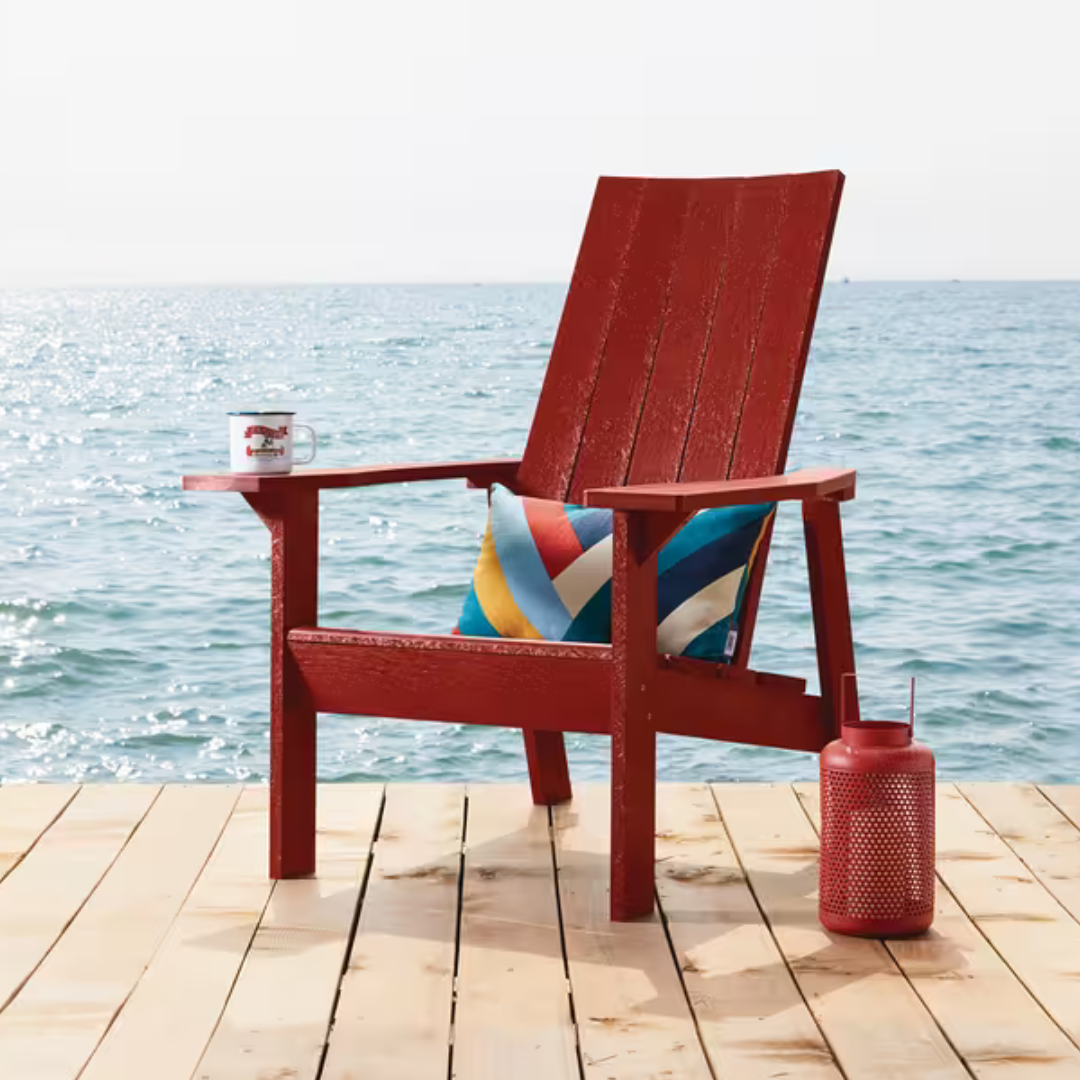 Can't make it to the beach? Bring the beachy vibes to you! Add a pop of colour to your front porch with this red chair and some bright throw pillows.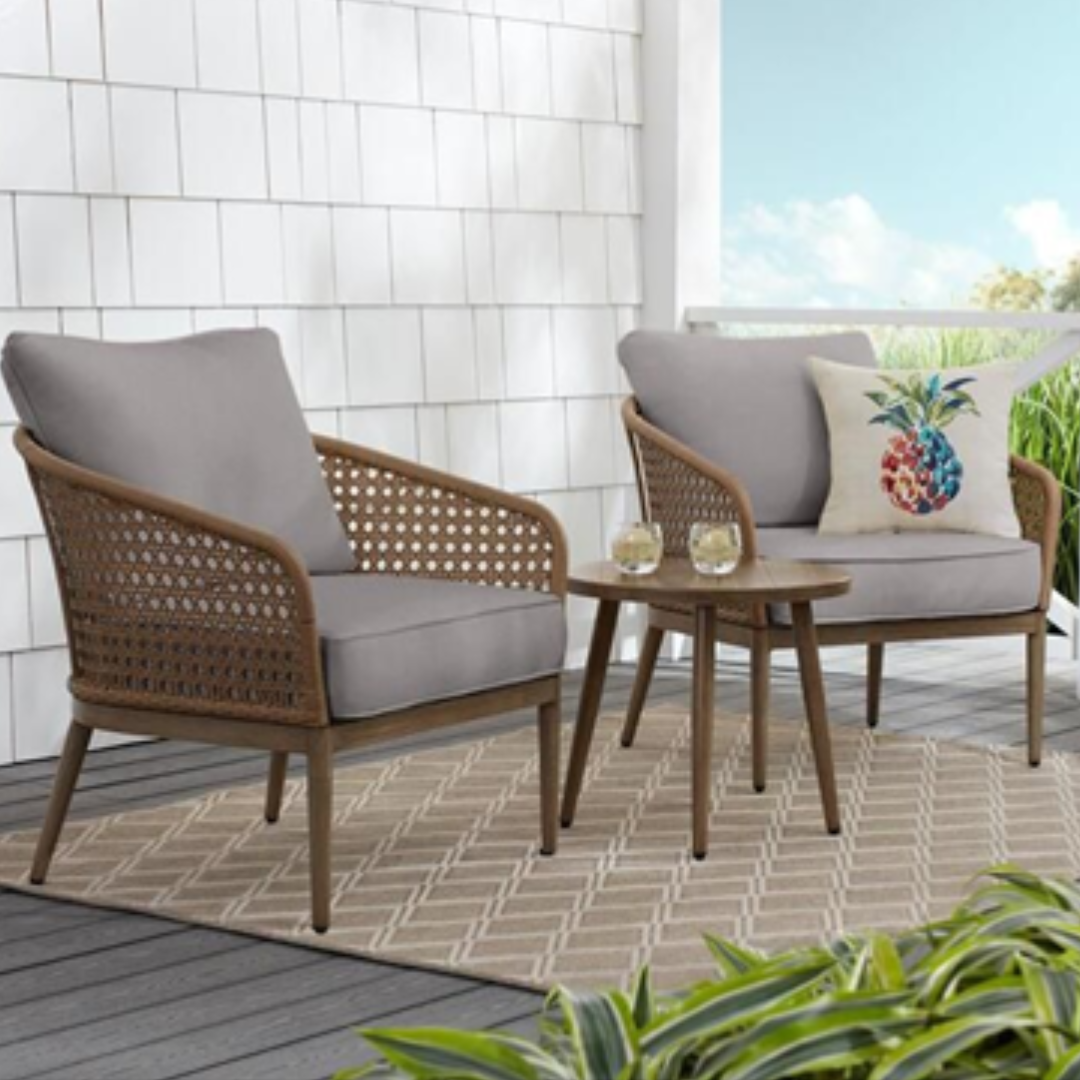 Whether it is watching the kids play in the neighbourhood, catching up after a day at work, or enjoying your favourite drink, you and your partner can enjoy a relaxing evening with this cozy patio set.
Tagged: outdoor | patio | patio season
---
---
Connect With Us