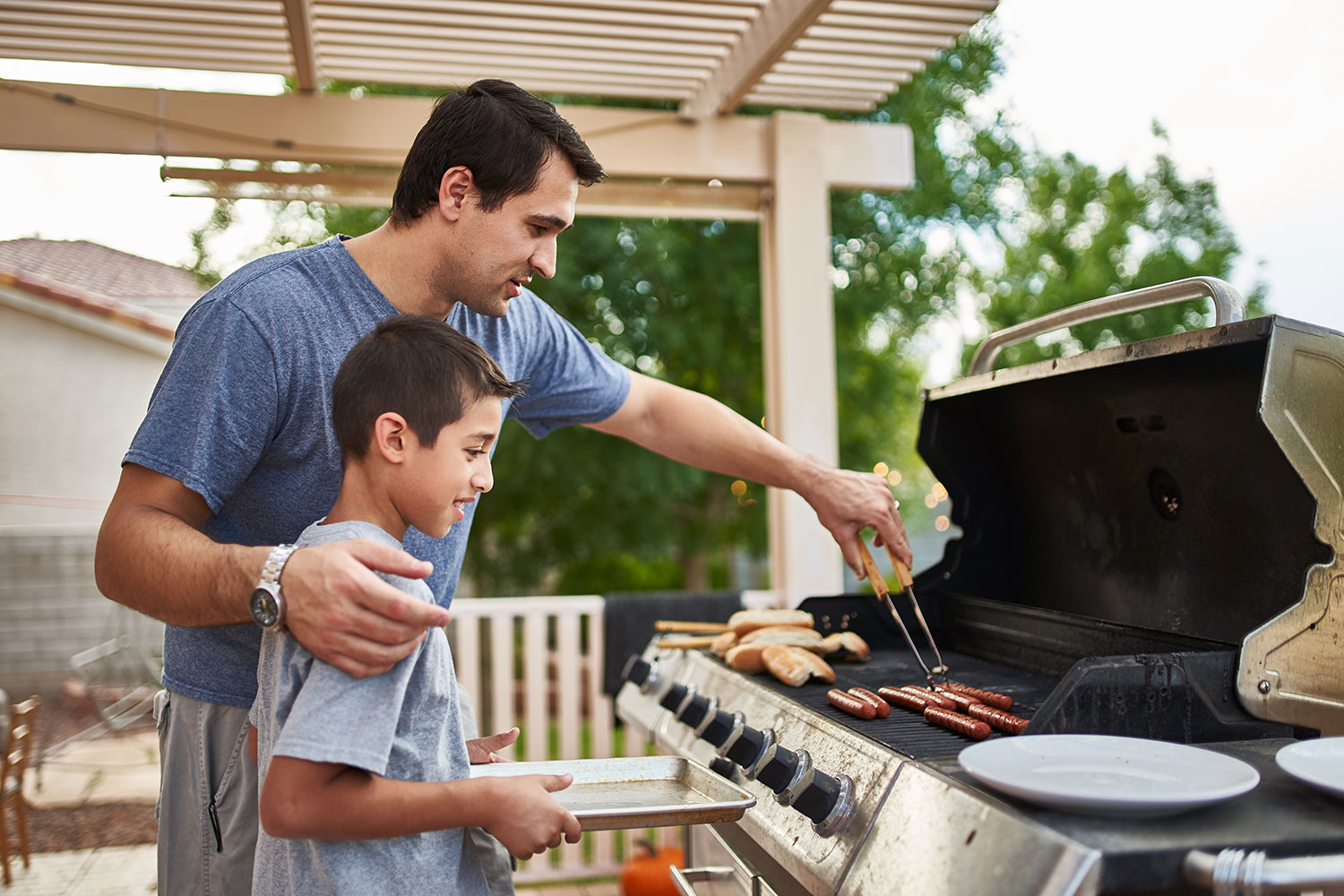 Getty Images
July 27, 2020 | Geoff Geddes
The taste of summer: how to choose the barbecue that's right for you and get grilling in no time
Due to the ongoing safety concerns around dining out these days, the humble backyard grill – already a fixture for many during the summer months – has newfound appeal.
If you're new to the grilling game or your current barbecue has seen better days, it might be time to go shopping. However, there are some key points to consider before you buy.
"One of the first things to address is fuel type," said Garnett Tubman, sales associate with
Barbecues Galore
– Calgary North.
Most new homes in Calgary and surrounding areas have natural gas plumbed in, so it's the most popular choice. Those who prefer high heat or don't have natural gas available may opt for propane, while fans of classic grilling often prefer charcoal.
"Nothing beats charcoal flavour – once you've tried it, it's hard to go back to anything else," said Tubman.
For the adventurous, pellet grills offer an interesting alternative. They don't require propane or natural gas – all you need is a three-prong electrical outlet and a bag of pellets to get you started.
"There are more-compact, modestly priced barbecues that are total powerhouses in spite of their smaller footprint." - Garnett Tubman, Barbecues Galore – Calgary North
Another consideration is the number of mouths you need to feed. For grillers who like to entertain, a larger model is ideal, while those cooking for one or two can look at smaller, more inexpensive units.
"There are more-compact, modestly priced barbecues that are total powerhouses in spite of their smaller footprint," said Tubman.
When restaurants were forced to close for months due to the COVID-19 pandemic, many buyers also became interested in smokers and barbecues with rotisserie attachments to produce restaurant-quality food at home.
But why stop there? Full outdoor kitchens are also becoming more popular than ever, but these elaborate projects require a lot of thought and planning to make them a reality.
"We have professionals on staff to help customers plan an efficient outdoor kitchen with the right construction material," said Tubman. "We work with home designers and landscapers to devise the optimal configuration and offer full delivery and setup."
For a modest full-size barbecue made in North America, prices start at around $475, and can reach as high as $10,000 for top-of-the-line models.
Regardless of the size and model you choose, there is one thing you cannot avoid: grill maintenance.
"It is everyone's favorite pastime, and we recommend cleaning your grill at least once a year," said Tubman.
"If you're barbecuing year-round, you should clean it once in the spring when you take it out of storage and once in the fall before putting it away for the winter."
Tagged: backyard | Barbecue | Barbecues Galore | BBQ | Calgary | Calgary Real Estate | Calgary Real Estate News | Charcoal | Coronavirus | COVID-19 | COVID-19 | Feature | Grill | House & Home | How To | How To | Natural Gas | outdoor | outdoor kitchen | Propane | Rotisserie | Smoker
---
---
Connect With Us