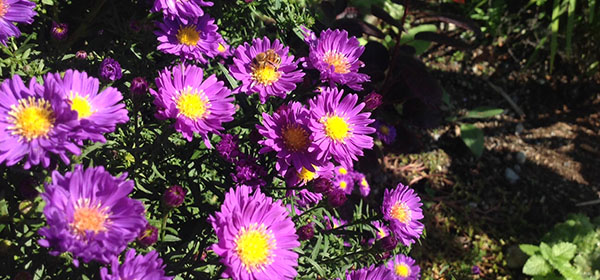 Donna flowers
Nov. 13, 2015 | Donna Balzer
Fool the eye
Create a natural focal point this fall to view from the inside looking out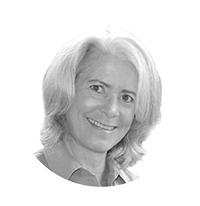 I had a single dahlia plant left in my garden. It was battered into the ground by heavy winds and rain. The flowers on the plant, already lying on the ground, had aphids, spiders and slugs living in them. But from a distance, they looked shabby chic beautiful.
Studies show views of nature improve our mood and relax our minds. Improving the view of nature from your window, even if you live on the 10th floor of a high-rise building, might seem impossible this late in the season. But as long as you have a balcony or small patio, improving the view is simple. Just add flowers, dead or alive.
Instead of cutting my dahlias and dumping them, or bringing dahlia blooms with bugs into my home, I clipped the best blooms from my plant and placed them in a large, shallow, water-filled salad bowl. Then, I left the bowl outdoors on my patio table, where I enjoy them from my dining room.
Even in late fall, plants battered into the ground or growing by a protective hedge or south wall might still carry a few blossoms. But the blooms brought home don't have to be alive. Interesting and naturally dried flowers of Echinacea, hydrangea and clematis tucked between colorful evergreen, red dogwood or yellow willow twigs make an interesting contrast.
It is better for plants found around your home, apartment, back alley or neighborhood to be clipped off with scissors or shears than ripped randomly with your fingers, so take your tools with you on walks.
A tall vase might topple on the next windy day on your patio, but a shallow salad bowl filled with blooms or dried materials is low and stable. Place the bowl on a side table or brick on the patio so it is easily visible from indoors.
Dry or woody material is more stable when stuck in solid matter. Try play dough or children's clay in a small empty yogurt container surrounded by rocks for support of dry plants, heavier twigs and branches.
Arranged bouquets of plants past their prime bring nature one step closer while remaining distant enough to fool your eyes. Best of all, they let you enjoy nature longer than you thought possible this fall.
Donna Balzer is a garden writer and speaker. Sign up for her blog feeds at www.gardenguru.net or follow her on Twitter @NoGuffGardener.
Tagged: backyard | flowers | front yard | Gardening | Guest Column | patio
---
---
Connect With Us