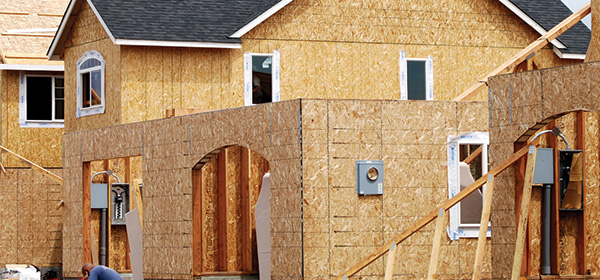 Nov. 14, 2012 | CREBNow
Protection is the Name of Alberta's New Home Warranty Game
The New Home Buyer Protection Act introduced in the Alberta legislature in October carries a lot of weight, and we hope the government will give it some teeth.
Making mandatory warranty coverage for all new homes built in the province effective by the fall of 2013 offers a number of benefits to homebuyers.
The number one benefit of course, is peace of mind on what is arguably the biggest purchase of your life.
But, as president of CREB®, I think Bill 5 also goes one step further in that it will actually help to enhance the protection for the homebuyer.
While complying with the rules, I expect builders will also feature the new home warranties as an added value to the consumer. Explaining the details of such warranties will help to give comfort to people about their purchasing decisions.
Transparency is vital so the consumer, with the help of his or her REALTOR®, can make an informed decision.
CREB®'s Political Action Committee (PAC) and the Canadian Home Builders' Association of Alberta are interested in talking with government officials to offer expertise to ensure Albertans are protected by good, strong legislation in the best interests of consumers.
It would also be great to see our government create stronger legislation in the Condominium Property Act to protect people with regards to buying and selling condos.
Bill 5 is a definite improvement and a big step in the right direction.
Once the new rules come into effect, buyers of new homes will be able to take comfort in knowing the labour and material that went into their houses is covered by the warranty for the first year, that delivery and distribution systems are covered for two years and that their home's envelope – its outer walls, ceiling, windows, doors and floors – is covered for five years.
In announcing the legislation, Municipal Affairs Minister Doug Griffiths stressed accountability.
"This is the strongest home warranty protection in all of Canada," he said. "The legislation, though, strikes the right balance. It does it in a way that makes sure builders are more accountable but that homes are still affordable."
While naysayers might see the legislation as an effort to punish good builders, I would argue it'll create an even more level playing field.
Good builders can celebrate the fact they provided warranties on new homes before this legislation. Knowing all builders will have to comply lends credibility to the ones who continue plying their trade.
All builders should be held accountable and be happy to provide strong warranties on what they build. Regulation by the government in this area, making it mandatory for all builders, is, as domestic diva Martha Stewart would say, "a good thing."
The extra $1,700 to $2,000 it'll add to the bill of the average home of more than $300,000 is just a fraction of the cost of a new home.
Having clear standards and guidelines means there will be another layer of accountability.
Take a moment and think of all the things we, as consumers, buy that automatically come with warranties – from small gadgets such as a GPS to big-ticket purchases like a new car. And just try to get out of those high-pressure big-box stores without adding the extended warranty to that big-screen TV or that new laptop.
So, I think it is about time Albertans who buy new homes will automatically be covered.
Protection, peace of mind and getting someone to say, in writing, that they will back up their product, means added value.
CREB® President
Bob Jablonski
Tagged: Alberta | Calgary Real Estate | Calgary Real Estate News | Home Buyers | Home Owners | House & Home
---
---
Connect With Us