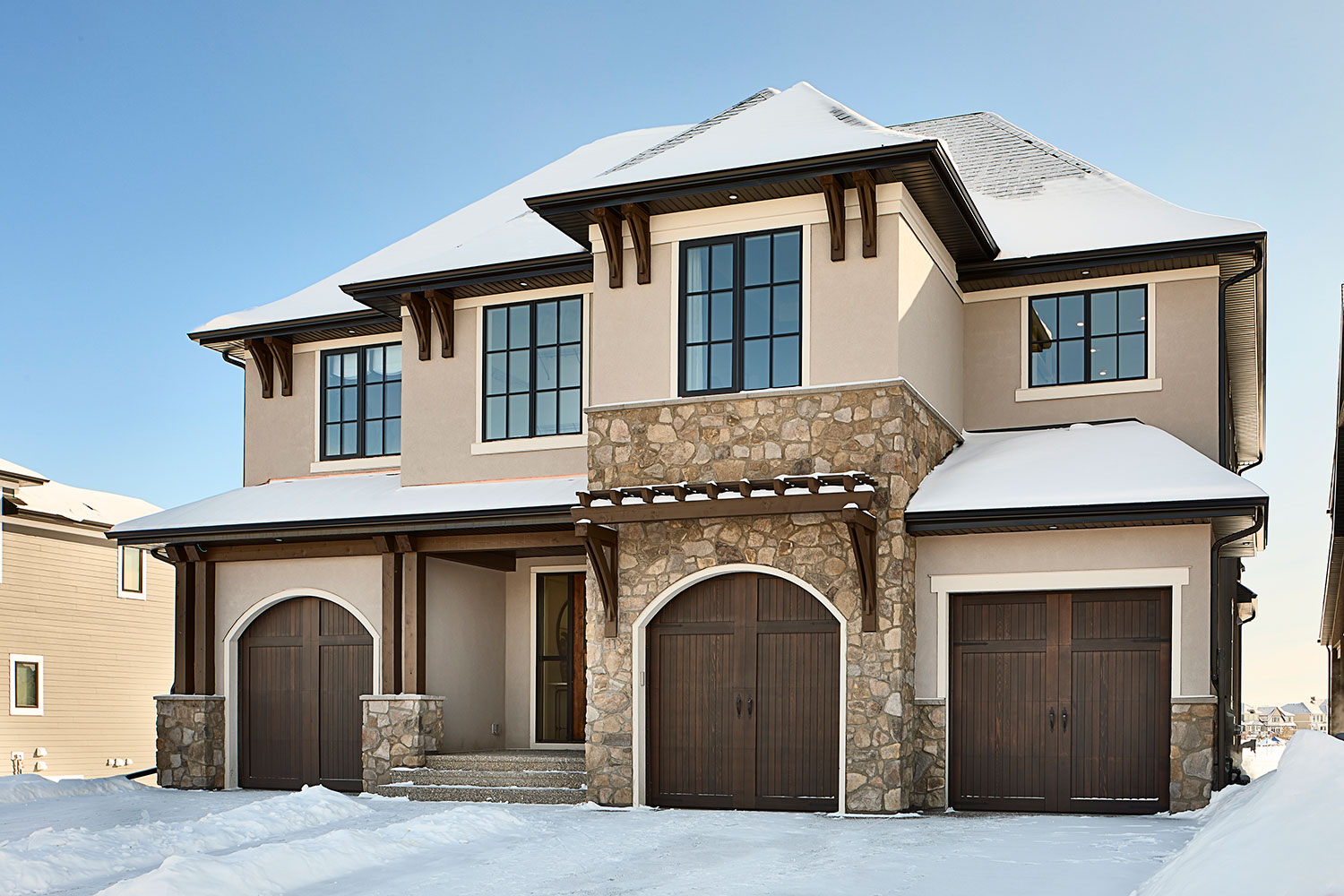 The $2.6-million grand-prize Mahogany showhome in this year's Foothills Hospital Home Lottery. Courtesy of Foothills Hospital Home Lottery
March 11, 2021 | Andrea Cox
Wellness and relaxation take centre stage in Foothills Hospital Home Lottery prize showhomes
With demand for mental health supports skyrocketing in Alberta during the COVID-19 pandemic, the launch of the Foothills Hospital Home Lottery couldn't come at a better time. Proceeds from this year's lottery will go towards enhancing urgent and critical mental health services in the province.
"Prior to COVID, one in five Albertans sought mental health support, but now that number is much higher," said Valerie Ball, director of marketing, communications and community engagement for the Calgary Health Foundation, the organization behind the lottery. "People are facing things that they have never had to face before and that's causing a lot of uncertainty as people try to navigate this new world."
This year's lottery prize offerings run the gamut from luxury vehicles to cash, but the most coveted offerings are the two showhomes. The grand prize is a custom-built, lakefront home in Calgary's southeast community of Mahogany and the early bird prize is an executive two-bedroom-plus-den condo in Canmore.
"There really is a calmness and peacefulness to the home, and the definition of space allows people to breath and absorb everything that they see." - Eelco Kleinleugemors, Calbridge Homes
Designed by the team at Calbridge Homes, the $2.6-million grand-prize showhome blends the traditional elegance of old-world design with more contemporary elements to bring balance and interest to the overall aesthetic. Maximizing views of the lake from every vantage point, the nearly 6,000-square-foot, two-storey home incorporates plenty of beam work and French Country touches.
"These old-world ingredients really create a home that has history, a home that has a story to tell," said Eelco Kleinleugemors, architectural planning and development at Calbridge Homes.
However, he says the real focus of the home is on health and wellness.
A state-of-the-art yoga studio and attached spa with sauna anchor the home's lower level, which offers walkout access to the lake. Kleinleugemors says the design team wanted to take the concept of wellness to a different level, beyond the tangible spa-like features.
"We approached it from an architectural perspective as well," he said.
High ceilings, plenty of glazing to let in natural light, an open-concept design with pockets of definition provided by glassed French doors, beam work and archways, and a neutral colour palette all contribute to the home's tranquil feel and flow. It's a design that promotes integration and relaxation.
"There really is a calmness and peacefulness to the home, and the definition of space allows people to breath and absorb everything that they see," said Kleinleugemors.
Similarly, the early bird prize – a 1,800-square-foot condo at Jack Pine Lodge in the heart of Canmore's Spring Creek community – packs a powerful punch when it comes to relaxation, with breathtaking mountain views and luxurious finishes. A spa-inspired ensuite featuring a large soaker tub and walk in shower, a cozy fireplace, geothermal heating, and a calming colour palette of blush pink and cognac, with kitchen cabinetry in a jewel-toned green, make this a retreat like no other.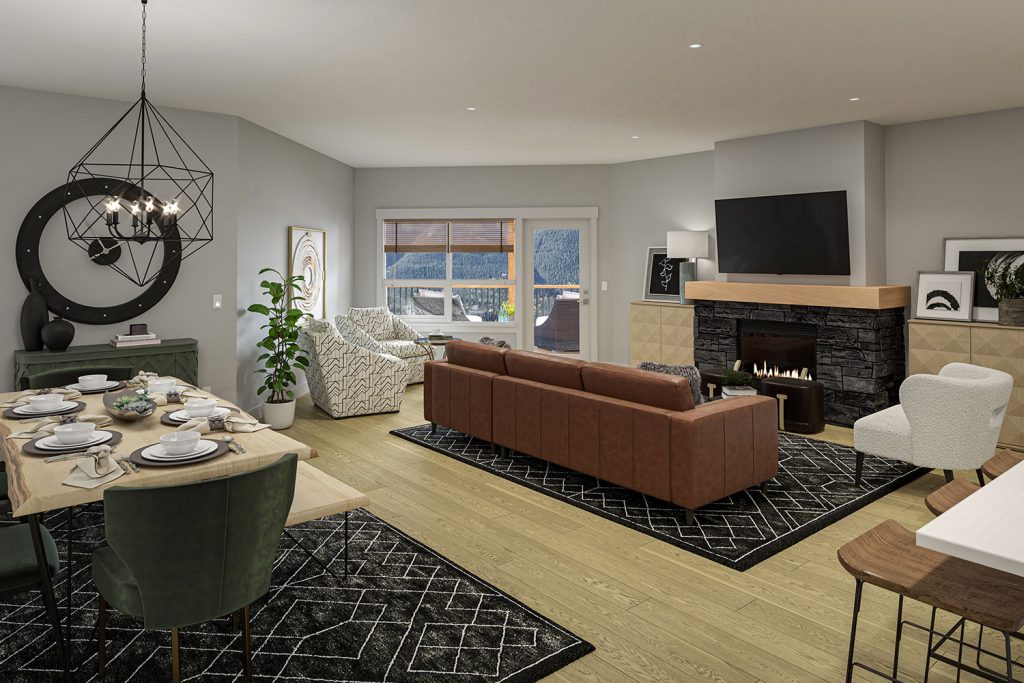 "The palette evokes a strong mountain vibe, but it's also really playful," said Michelle Jones, the home's designer and principal at Canmore-based MK Design Group.
For more information about the showhomes or to purchase tickets, visit
foothillshospitalhomelottery.com
. The early bird ticket purchase deadline is April 23, with the draw slated for May 4.
Tagged: calbridge homes | Calgary | Calgary Health Foundation | Calgary Real Estate | Calgary Real Estate News | Calgary Real Estate News | Canmore | Condo | Feature | foothills hospital | Foothills Hospital Home Lottery | Health | House & Home | Jack Pine Lodge | lake | lakefront | Mahogany | MK Design Group | mountains | Prize | showhome | Spring Creek | wellness
---
---
Connect With Us