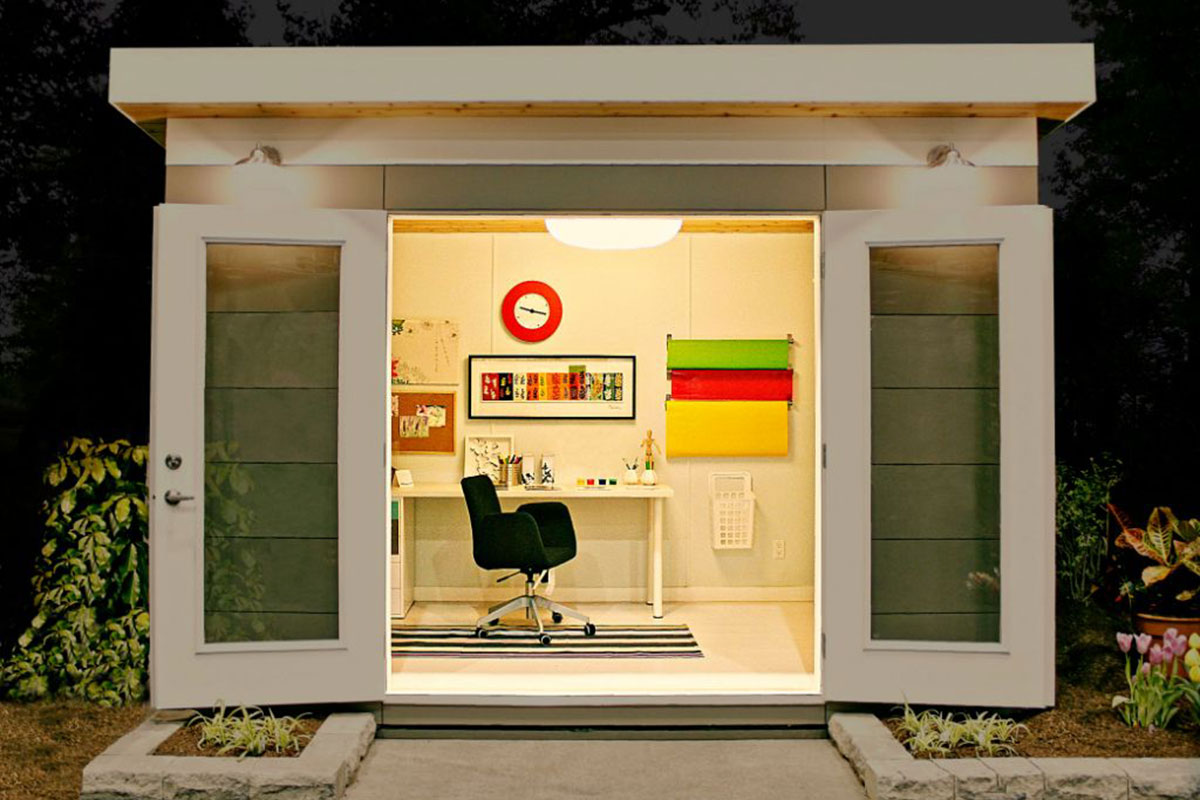 Courtesy of Urban Shed
March 30, 2021 | Natalie Noble
Convenience and productivity converge in the backyard office, with interest among Calgarians at an all-time high
Working from home lent convenience to the lives of many Calgarians over the last year, but distraction can take its toll.
Competing for space with pets, children, a spouse or roommates can steal concentration quickly. As a result, backyard offices have become a trendy way to create a healthy boundary between home and work.
"As more people are working from home, they are looking to increase their productivity and workflow," said Jason Fisher, owner of Urban Shed. "You'll also enjoy your new 30-second commute to work with the convenience of having your office steps from your back door."
Urban Shed builds custom onsite backyard rooms according to the Alberta Building Code. "This means that clients have more flexibility in terms of size, design and location," said Fisher. "It offers the highest quality craftsmanship with maintenance-free use for many years."
Jeremy Johnson, founder of Modern Huts, says interest in backyard office options has spiked. Last week alone he had three office projects head out the door.
"It's really opened up with the pandemic, people are crunched for space where they can get a little peace and quiet too," he said.
"An 8' x 12', installed, heated, well-appointed backyard office starts under $22,000." - Jason Fisher, Urban Shed
Modern Huts' shipping-container units are prefabricated, assembled in their facility and then shipped out. "We still offer that custom aspect and we're happy to adjust our buildings to fit our clients' needs," he said. "This gives us a niche in the market, especially in the world of shipping containers."
People taking advantage of this opportunity for a little bit more work-life balance during the pandemic prioritize function and comfort. In Alberta, that means heating and electricity are essential.
"We offer efficient electric heat in all backyard rooms, plenty of power outlets exactly where they need them, data connection, and most full-time users opt for air conditioning," said Fisher. "Clients tend to request as much natural light as possible, which means arranging windows in such a way to take advantage of natural views, sun position and privacy."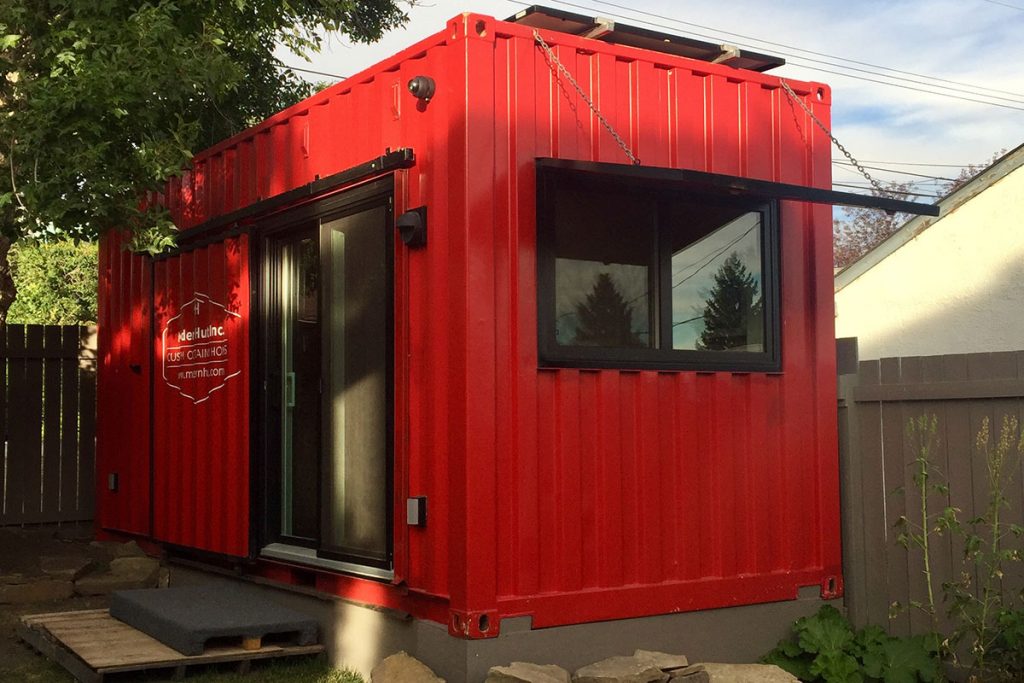 The short time it takes to get these backyard offices up and running is also a major draw – Urban Shed takes less than two weeks to complete a full install – and the backyard structures are less costly than an addition to the home. "An 8' x 12', installed, heated, well-appointed backyard office starts under $22,000," said Fisher.
At Modern Huts, finished, insulated, heated and powered backyard offices can be installed in half the time of a standard site build. They cost around $14,000 and rental terms are offered as well. "Cost-efficiency wise, our product is about par with onsite building," said Johnson.
These small structures are also usually under the square footage threshold for requiring a building permit.
Should things return to normal, backyard offices owners still have options. Modern Huts' structures are easily picked up or moved, while both Modern Huts and Urban Shed have also converted their structures for new uses.
"Some of our favourite uses are the art studio, she shed and man cave, golf simulator, teen hangout, and yoga or fitness studio," said Fisher.
Tagged: Alberta Building Code | backyard | Backyard Office | Calgary | Calgary Real Estate | Calgary Real Estate News | Calgary Real Estate News | Comfort | construction | Convenience | COVID-19 | COVID-19 | Design | Feature | Function | House & Home | Modern Huts | office | Pandemic | Productivity | Shipping Containers | Urban Shed | work | Work-Life Balance
---
---
Connect With Us