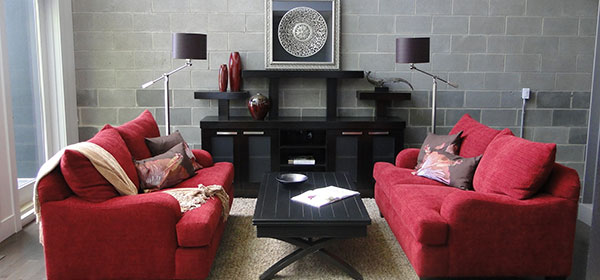 July 17, 2012 | CREBNow
Setting the Stage
When showing your home for resale, one of the biggest influences for buyers is presentation. For some, this means bringing in a professional home stager to transform the space from drab to fab.
Home stager Mickey Foulds of Metamorphosis Design explained the intention of home staging is to maximize appeal. "The intention is to maximize appeal to a wide range of potential buyers," she explained. "Which statistically has been shown to result in both a faster sale and a higher price as a staged property stands out from the competition."
Staging can be as simple as adjusting artwork to more complex changes such as paint or flooring changes.
"Basically most of my work is walking in, arranging the furniture, the art, the collectibles and (proper storage)," said Karyn Elliott of Crazy House Home Staging.
"There are two major facets of staging," Foulds explained. "The first is vacant homes where furniture, art and are rented and the important spaces of the home are beautifully furnished. Secondly, we do a large number of staging consultations for occupied homes, which entails a comprehensive walkthrough with the homeowners, advising them how to best present their property – this includes depersonalizing, de-cluttering and reconfiguring spaces to best show the house."
Both Foulds and Elliot have seen home staging become more prevalent in real estate since they've got into the business.
"We have been in the staging and interior business for six years and have seen a significant increase in staging," said Foulds. "It is rapidly becoming a necessity as real estate is a very competitive industry where presentation is critical. Staged properties have a great advantage and astute REALTORS® and homeowners see staging as a necessity."
According to a 2008 study by the Real Estate Staging Association (RESA), vacant homes included in the study that were staged spent 85 per cent less time on the market than their non-staged counterparts while occupied homes spent 89 per cent less time on the market.
For those who take a stab at home staging themselves, both professionals offered up some advice.
"The biggest thing I see (is) 99.9 per cent of houses cannot . . . hang art properly," said Elliot adding clutter is also a major factor. Foulds said the best place to start with home staging is to hire a professional.
"Staging is not simply decorating or making your home look pretty, nor is it stripping all the décor out of it in an attempt to de-clutter; it is a fine balance of neutralizing the interior without destroying the ambiance. In addition, the spaces need to be optimal for architectural photographers as the online presentation is extremely important — this is often overlooked by amateurs."
Have you ever used a stager for your home?
Tagged: Calgary Real Estate | Calgary Real Estate News | Home Buyer | Home Owners | House & Home | How To
---
---
Connect With Us