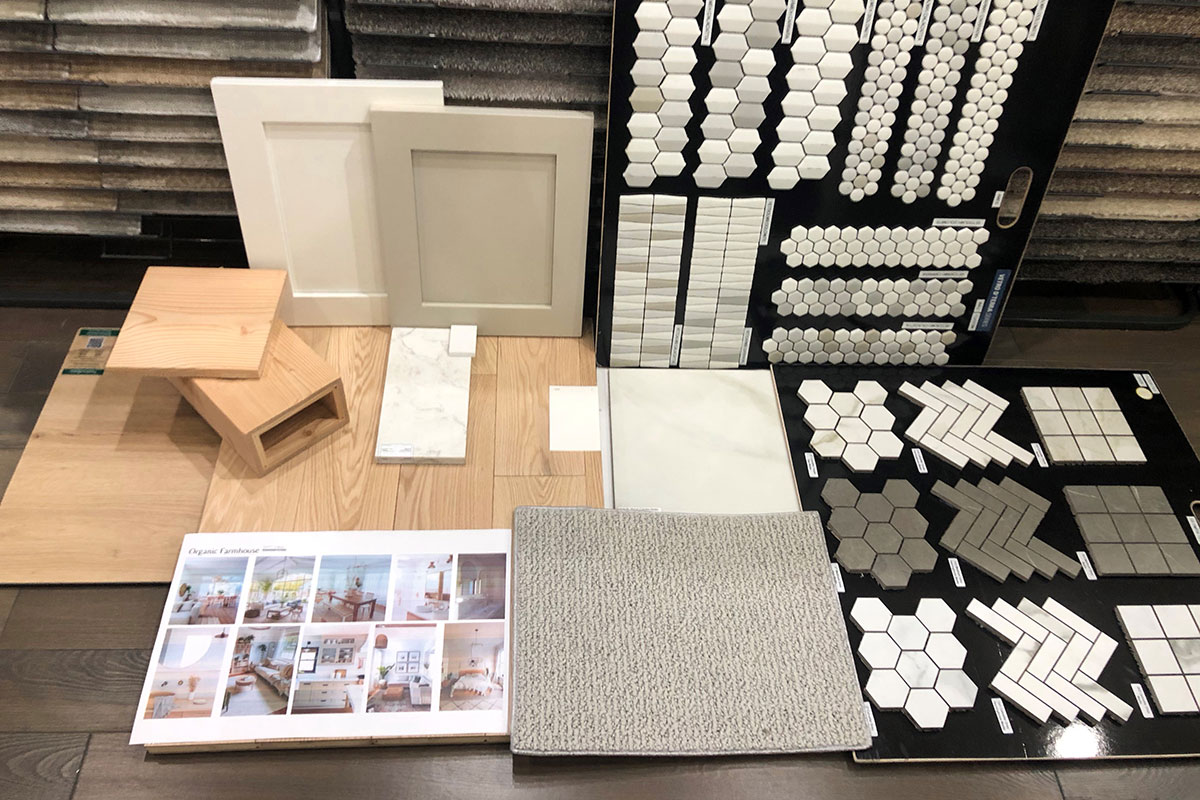 Courtesy of Homes by Avi
May 03, 2021 | Andrea Cox
Design for dummies: five foolproof themes and colour palettes for the home
Curating the perfect home is no easy feat, especially if you are doing it without any professional help.
For all the design DIYers out there in need of a little direction, we reached out to a couple Calgary designers for their foolproof colour palettes, design schemes and decorative themes that are sure to sizzle in any space. The best part is that anyone can pull these looks together – no experience necessary.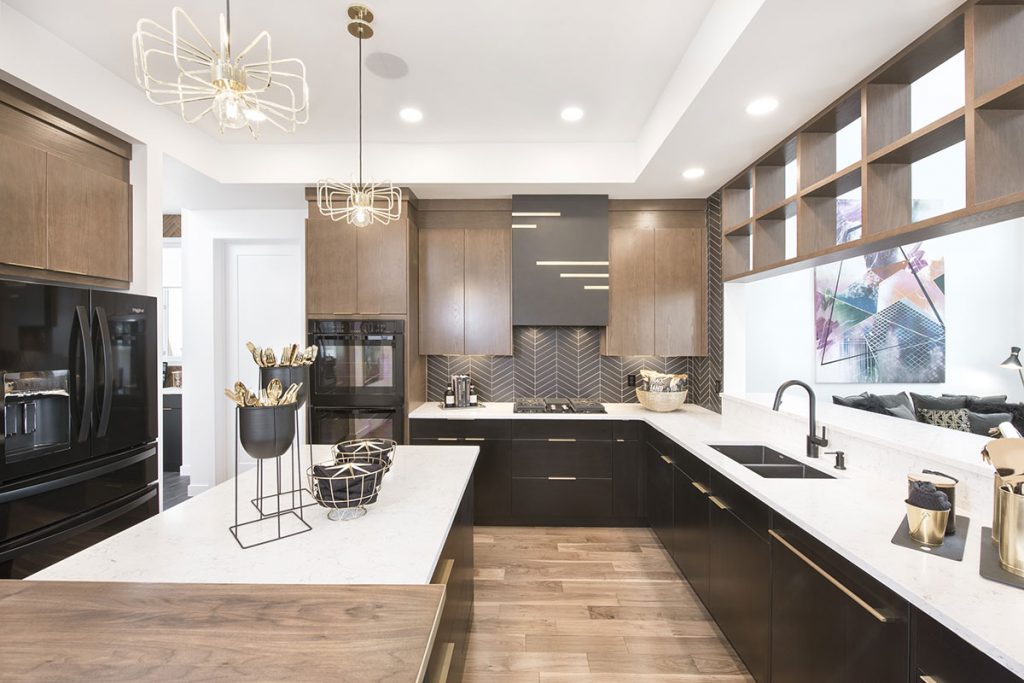 1) Modern Luxe
Weaving together neutrals like black, white and gold will achieve a richness and elegance in any space. Think hits of black stainless steel in the appliances, an ebony barn door or a black railing. This look works best with plenty of layering for texture, plus accents of marble and warm woods to create visual interest.
"We like to use geometric shapes in wallpaper and tile selection to give it the luxurious feel and to avoid adding other colours to keep it sophisticated," said Julie Punter, showhome manager of selections and presentation for Homes by Avi.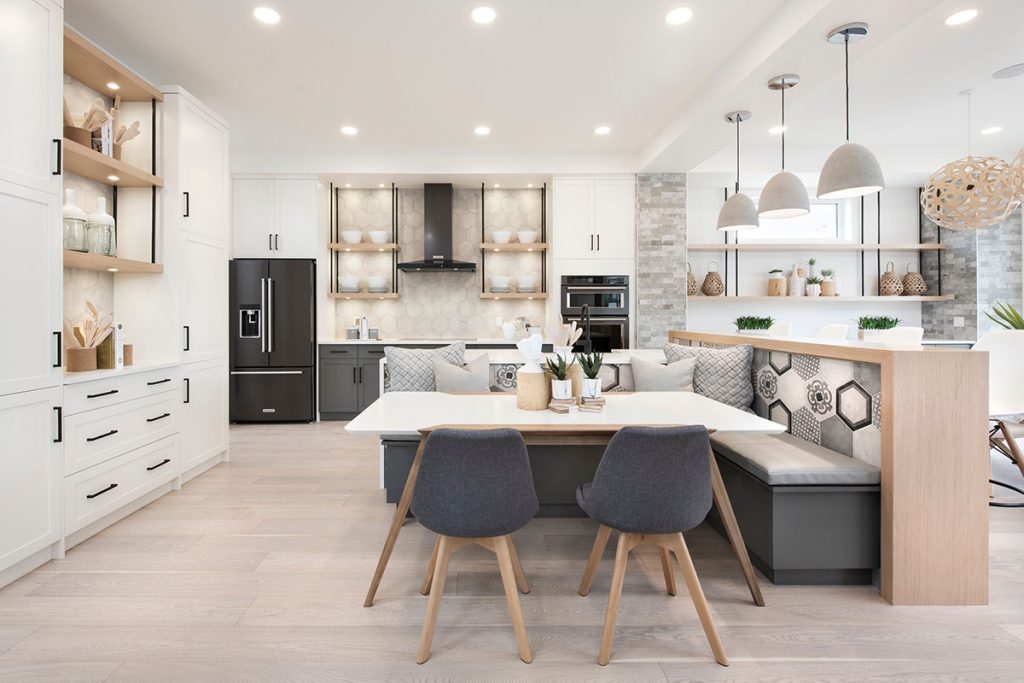 2) Natural Organic
If you want to achieve a sense of calmness and serenity, then this is the design theme for you. Set the scene with a backdrop of white or off-white walls, light-toned hardwood and white wood cabinetry, then add in tones of sage and sand. Next, plunk in texture with rattan, wicker and area rugs. Punter says visual interest can be ramped up using wooden beams and architectural features, as well as hits of metal – chrome, brushed or gold hardware and plumbing fixtures.
"Another fun way to add texture and warmth is with lighting," said Punter, suggesting fixtures with wood or woven detailing.
3) California Beach Vibes
This soft, relaxing design theme conjures up feelings of peacefulness and nature. Start with neutral tones in soft beige and white, then layer in a variety of textures – linens, velvets and bouclé. Create even greater beachy drama with plenty of wood in tones of light grey, natural birch or whitewash.
You can even bump the entire scheme up a notch with a dash of leather. "It's a great addition to create warmth," said Alykhan Velji, principal at
Alykhan Velji Designs
.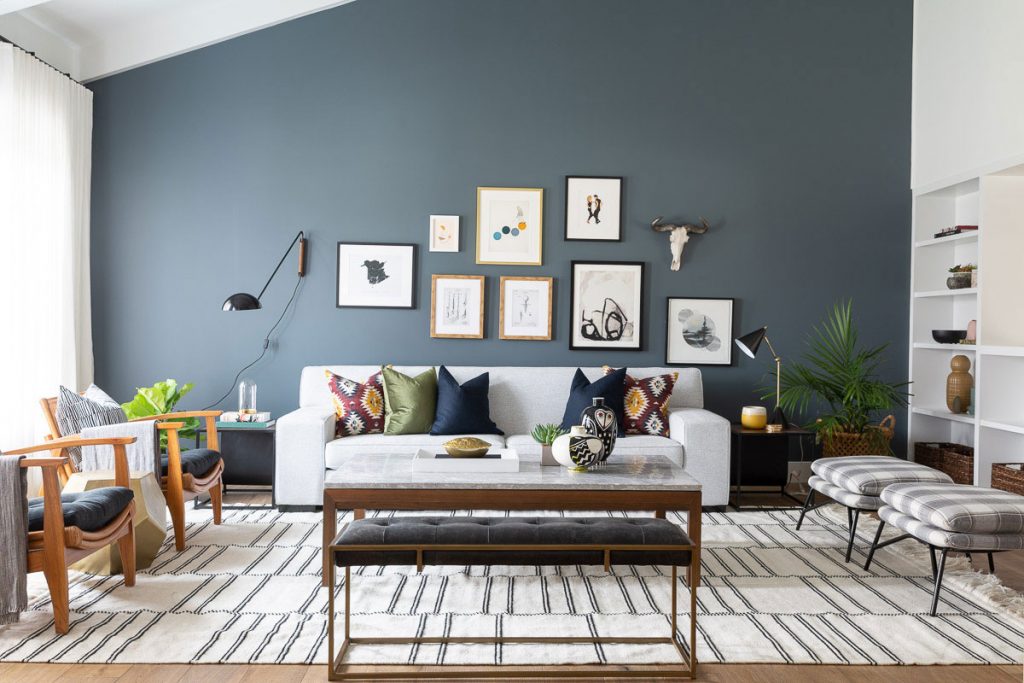 4) Amped Up Boho
Sultry and sexy, this playful scheme is all about letting your inner artist take hold. Mix it up with patterns, vintage accents and modern furnishings. Then, for a dash of fun and visual interest, curate an eclectic gallery wall or two.
Introduce loads of saturated colours in the furnishings, throw cushions, art and decorative items – don't be shy. "Deep blues and greens work very well," said Velji.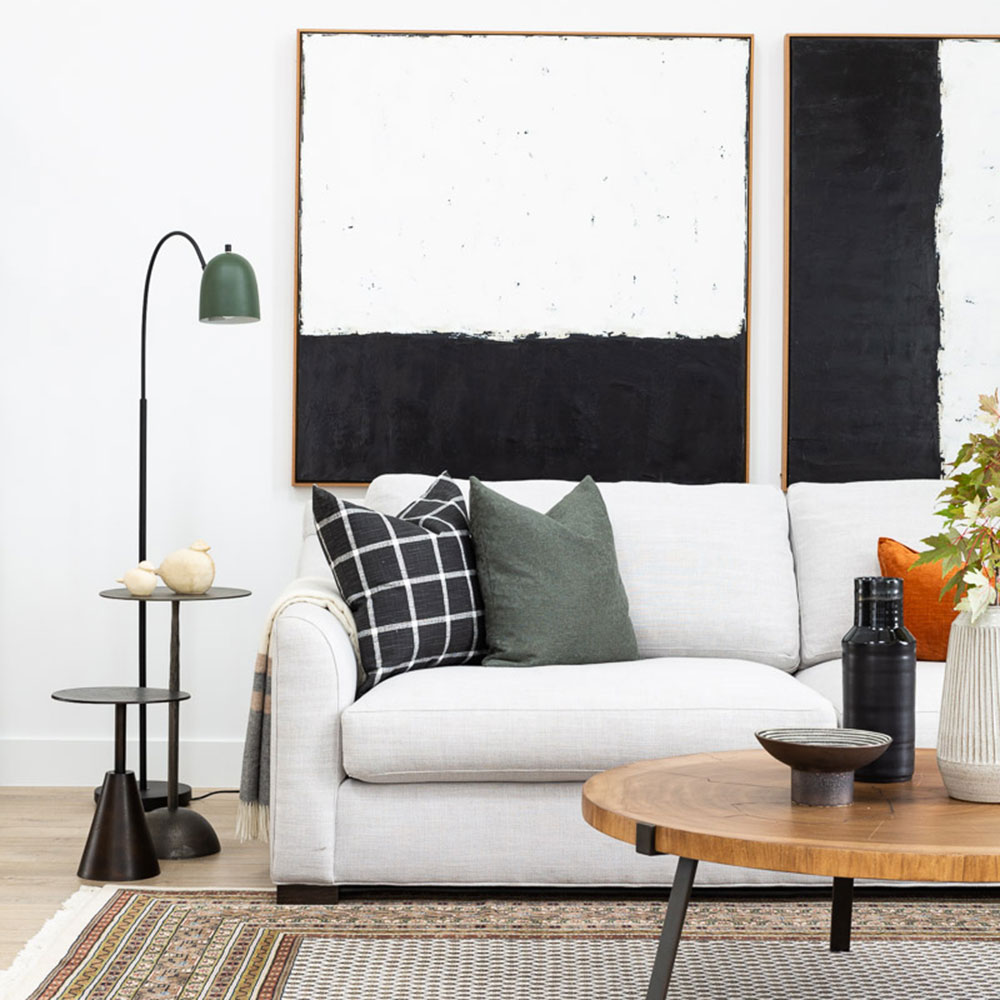 5) Modern Farmhouse
This popular and soothing aesthetic starts with a simple and clean canvas of white walls. Make the look pop with hits of black, sage, green and orange, plus loads of colourful, modern art. Ground the space with elements of raw wood and traditional area rugs, Velji suggests.
Tagged: advice | Aly Velji | Alykhan Velji Designs | Amped Up Boho | Calgary | Calgary Real Estate | Calgary Real Estate News | Calgary Real Estate News | California Beach Vibes | colour | Design | Design | DIY | do it yourself | Feature | Homes by Avi | House & Home | house and home | How To | How To | Julie Punter | lighting | Metal | Modern Farmhouse | Modern Luxe | Natural Organic | Neutrals | Palette | showhome | Themes | Wood
---
---
Connect With Us