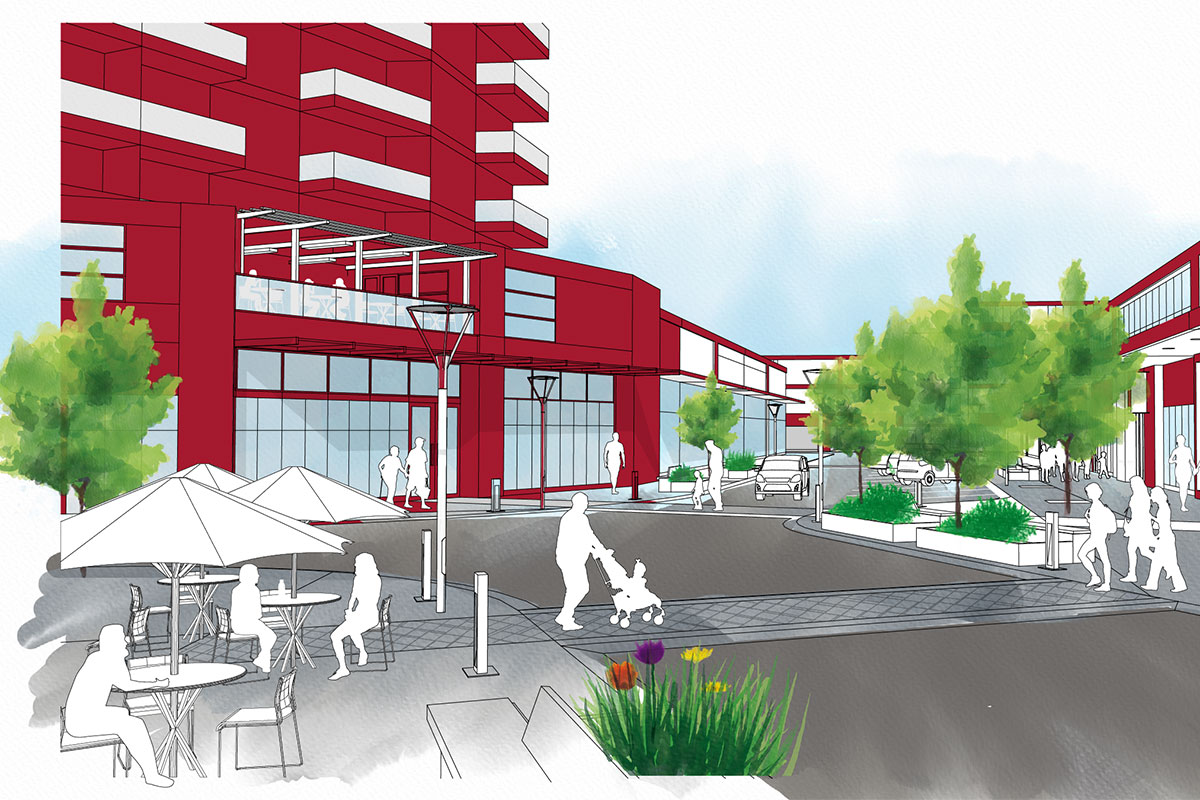 Courtesy of the City of Calgary
June 01, 2021 | Geoff Geddes
Guide for Local Area Planning prepares Calgary communities for growth
Growing without a plan is like driving without a map: You may reach your destination, but don't count on it. As it charts a course for growth, the City of Calgary is counting on its Guide for Local Area Planning to help communities find their way forward.
"Two years ago, we were looking at our development goals and found that many communities didn't have a plan for growth," said Lisa Kahn, co-ordinator for the guides team with the City of Calgary. "We wanted to streamline the process, so we created a guide that provides the tools for each local community to craft that plan."
That might sound like a cookie-cutter approach, but Kahn says it's the opposite.
"Each community can pick and choose how to apply the guide, but it standardizes the terminology so that everyone uses the same language, while still allowing for flexibility," she said.
While promoting the guide, which was formerly known as the Guidebook for Great Communities, the City encountered some misconceptions about its contents and how it would be implemented.


"While many communities feared that it would alter what they could build on a particular piece of land, it is just a tool to talk about growth and evolution at the community level," said Kahn.

Because the City focused its initial efforts on areas that were in the process of community planning, some neighbourhoods were concerned they were being left out. However, Kahn says all communities will be engaged once they reach their own planning stage.

As an example of real-life application, the guide was used in the drafting of the revised North Hill Communities Local Area Plan, which covers several areas, including Tuxedo Park.

"I think creating a practical plan for our community without some sort of guide on how to do it might have led to disappointment," said longtime Tuxedo Park resident Susan Moore. "It's a big, important job, so you want to get it right the first time."

City council recently made some changes to the guide, and an up-to-date version is published on the City's website and available for download
here
.
"The guide is intended as a living document rather than something you just put on a shelf and walk away from," said Kahn.
"We are committed to working with all communities as we go through the local area planning process to ensure the guide is responsive to their needs and effective in helping shape the future of our city."
Tagged: Calgary | Calgary Real Estate | Calgary Real Estate News | Calgary Real Estate News | City Council | City Council | City of Calgary | communities | Development | Feature | Growth | Guide for Local Area Planning | Guidebook for Great Communities | Local Area Plan | North Hill Communities Local Area Plan | Planning | Tuxedo Park
---
---
Connect With Us