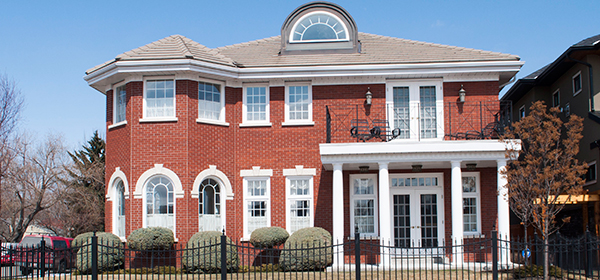 Feb. 06, 2014 | Cody Stuart
Calgary Second in Nation For Luxury Sales Growth
Calgary's luxury homes market narrowly missed claiming top spot nationwide in 2013, with year-overyear sales growth in the sector outpacing nearly all other Canadian centres.
According to
Re/Max's Upper-End Report
, sales of homes priced at $1 million or more in Calgary increased by 34 per cent in 2013. In Vancouver, where the luxury market is defined by Re/Max as homes priced at $2 million or more, luxury sales increased by 36 per cent. "Canada's upper-end housing market continues to set a new standard year after year," says Sylvain Dansereau, executive vice president, Re/Max Quebec. "Demand and sales are unprecedented, but what's also striking is the increasing level of luxury that homebuyers are demanding and that homeowners are instilling in existing product. From high-end homes to condominiums, the market is evolving. It's not only raising the bar, but price tags in the process."
Unlike Vancouver, where luxury sales plummeted by 37 per cent in 2012, the increase in Calgary follows a year of similarly solid growth, with $1 million-plus sales rising by 23 per cent in 2012. Since hitting 340 sales in 2009, transactions in Calgary's luxury have doubled over the last five years.
"Strong confidence, based on sound economic fundamentals, is behind the growth in upper-end sales, along with steady trade-up activity, bolstered by equity gains, incomes, in-migration and immigration," stated the report.
One particularly bright spot, according to Re/Max, has been the city's condo market, as luxury sales in the condo sector increased by 88 per cent in 2013. Amongst the areas singled out in the report as being in high demand were established inner core neighbourhoods, along with newer areas such as Aspen.
Punctuating the year in luxury sales was an $11.1 million home which set the record for the highest MLS® sale price ever in the city. The former home of retired Shaw executive Jim Shaw, the $11.1 million home in Crescent Heights offered a spectacular view of the downtown core.
Looking to the future, Re/Max predicts the good news to continue.
"With solid confidence in place, Calgary is expected to mirror 2013's stellar performance, with the luxury market proving strong and steady. Another record year is possible, particularly with the optimism that's now building," said the report.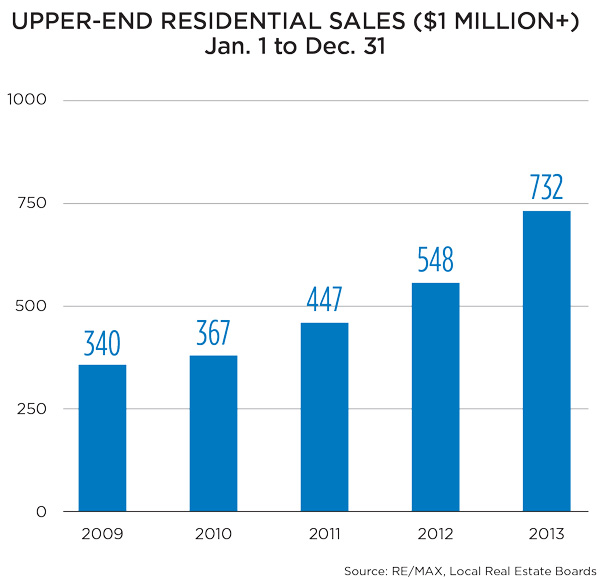 Tagged: Calgary Luxury Real Estate | Calgary Real Estate | Calgary Real Estate News | RE/Max Canada
---
---
Connect With Us