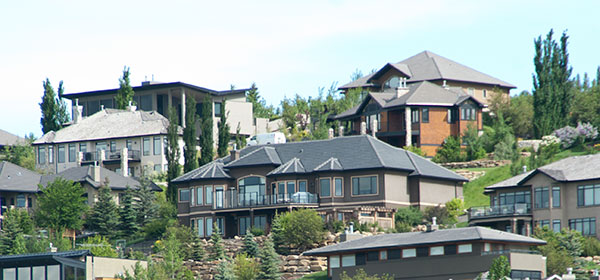 Jan. 16, 2014 | Cody Stuart
Million Dollar Raise
Calgarians were eager to embrace a little opulence in 2013. As outlined in a
report from Sotheby's International Realty Canada
, Calgary lead the country in overall sales growth, with property sales over $1 million increasing by 33 per cent compared to the year prior – the biggest increase in Canada.
In total, there were 722 homes over $1 million (condominiums, attached and single family) sold in 2013 in Calgary. Sales over $1 million set records in 10 of the 12 months in 2013, with attached homes sales in the category increasing by 94 per cent year-over-year. "2013 proved to be a year that defied many analyst predictions," said Sotheby's International Realty Canada CEO Ross McCredie. "We expect to see continued growth in western Canada's high-end housing market, specifically in attached and single family homes in Vancouver and Calgary. Entering 2014 we also anticipate Toronto maintaining its current upward sales trajectory."
According to Sotheby's, rising international immigration,inter-provincial migration and foreign investment continue to put Calgary in an enviable economic position entering 2014, making for a strong outlook for high-end properties and neighbourhood.
Elsewhere in Canada, Vancouver and Toronto also counted amongst the markets that exceeded expectations in 2013. Coming off a sluggish 2013, a total of 2,505 homes (condominiums, attached and single-family) sold over $1 million in Vancouver, marking a 19 per cent increase over 2012. In Toronto, a total of 5,449 properties (condominiums, attached and single-family) sold in 2013 over $1 million, representing an increase of 13 per cent over 2012.
Also recently released,
Royal LePage's House Price Survey and Market Survey Forecast
showed increases weren't confined solely to the million dollar homes market. According to Royal LePage, the Calgary market saw healthy price appreciation across all categories in 2013, with average prices for detached bungalows increasing 6.4 per cent year-over-year to $468,967 and standard two-storey homes increasing 6.1 per cent to $461,089. Standard condominiums saw the greatest price growth, rising seven per cent to $269,778.
"Prices in the Calgary market have gone up across the board in the fourth quarter," said Ted Zaharko, broker/owner, Royal LePage Foothills. "There are three good reasons for this: a longstanding shortage of inventory, the steady influx of individuals to the area and the city's healthy economy." Zaharko went on to say sales in the city, which numbered 23,489 in 2013, would have been even higher had there been more inventory available for buyers.
"There is a tremendous amount of pent up demand from would be buyers looking to purchase a home in Calgary," said Zaharko. "There are simply not enough homes for sale to meet the needs of the market."
Through the rest of 2014, Royal LePage predicts average home prices in Calgary will increase by 5.1 per cent, with the total number of home trading hands predicted to increase by five per cent.
"A few short months ago, the country's housing market emerged from a year-long correctional cycle of dramatically slowed sales volumes. Later 2013 was marked by a transition to buoyant sales volumes and above average price growth," said Phil Soper, president and chief executive of Royal LePage. "In the absence of some calamitous event or material increase in mortgage financing costs, we expect this positive momentum to characterize 2014.
In fact, we expect a market tipped decidedly in favour of sellers for the first half of the year, after which we project a shift to a more balanced market."
Tagged: Calgary Luxury Real Estate | Calgary Real Estate | Calgary Real Estate News | Royal LePage | Sotheby's Realty Canada
---
---
Connect With Us