July 09, 2014 | CREBNow
Staying in Strathmore
Historic Albertan town a stone's throw from Calgary, chock full of community spirit
Strathmore's roots dig deep into Alberta's history.
In 1883, during the eastward construction of the Canadian Pacific Railway, the tracks ended at a small hamlet. That hamlet would come to be known as Strathmore, reportedly named by Scotsman James Ross, who was in charge of the rail project. Today, the town is a hustle and bustle of families and travelers making their way along the TransCanada Highway.
A resident of Strathmore for 17 years, Valerie Heck agreed the town has a good sense of community.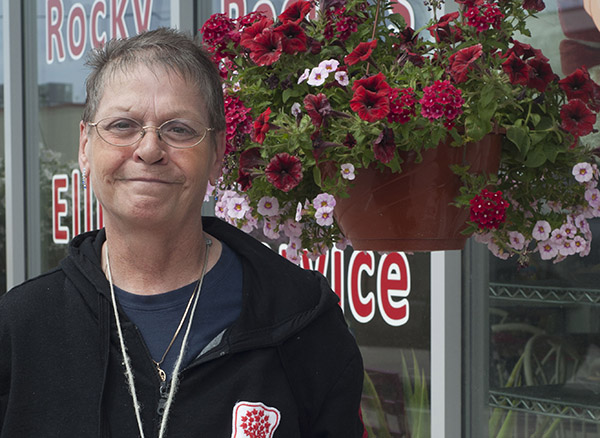 "They're friendly," she said.
Heck has done a lot of volunteering around town, including the seniors lodge and youth awards. She was also behind starting the Strathmore Snow Angels, an initiative encouraging neighbours to help those in need with snow removal.
Just a 20-minute drive from Calgary, Strathmore is an attractive place to call home in a bustling housing market.
As of the 2012 Town Census, the town was home to 12,352 residents in 5,399 dwellings. The town saw 48 homes sold in June for an average price of $340,165.
Year-to-date sales in the town were at 224 as of the end of June, a 36 per cent increase compared to the same time in 2013. As far as new listings in the town, there were 308 as of the end of June, a 23 per cent increase over the same time last year.
Moving from Lethbridge to open a business in Calgary in 2006, Dave and Brenda Allan decided on Strathmore as the place for their family to call home.
"In 2006, Calgary home prices were ridiculous," said Brenda.
The Allans wanted a home comparable in size to what they had in Lethbridge as well as easy access to schools for their two daughters. Eight years later, they're still happy with their choice.
"Hands down, the best part [of Strathmore] is that it is a great place to raise a family," Dave said. "Good neighbours, good schools. We could always use better sports facilities – even better care taken of existing facilities – but plenty of volunteers and people interested in strong community."
Heritage Days Stampede
For those hankering for more hay bales and hoof beats once the Calgary Stampede is over, the Strathmore Stampede runs Aug. 1-4. Not your average stampede, the event includes Canada's only running with the bulls event. This year marks the 11th anniversary of the run, with participants having the chance to win $1,000.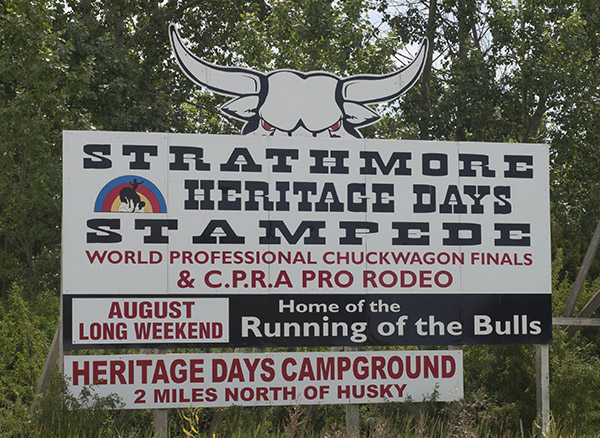 The Red Carrot
With its striking red roof and characteristic name, the Red Carrot is an eclectic stop in Strathmore's downtown. While the store offers up clothing, handmade crafts, furniture and more, the space is also home to the Happy Cat Sanctuary. The charitable foundation acts as a sanctuary for abandoned, stray and feral cats that are unable to be taken in for adoption. Adoptable cats are available at the Sunridge Petsmart in Calgary.
Kinsmen Park
Located in the heart of the community, the Kinsmen Park includes pathways, gazebos, fishing for kids 16 and under and washroom facilities. Kinsmen is also home to the Strathmore Lions Spray Park, which includes a variety of water adventures for the little ones. Other greenspaces in Strathmore include Lambert Park and the Agricultural Society Campground.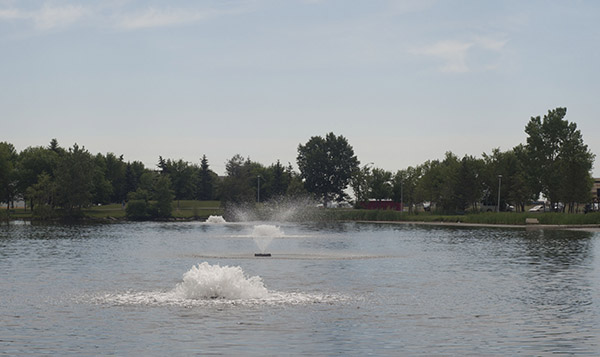 Pure Country Meats
Sometimes there's nothing more Albertan than gathering with friends and family and throwing a few steaks on the barbecue. Pure Country Meats in Strathmore is "100 per cent Alberta owned and operated." All products are made in-store and include beef, bison, chicken, lamb and pork. For a selection of recipes you can whip up at home over the summer, head to
www.purecountrymeats.com
.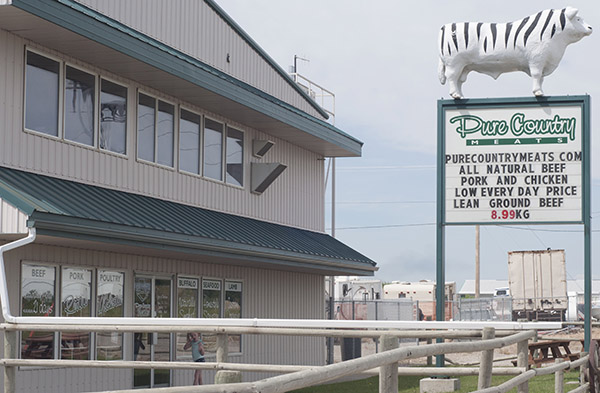 Tagged: family | Feature | Heritage Days Stampede | Kinsmen Park | living | Pure Country Meats | Red Carrot | Strathmore
---
---
Connect With Us