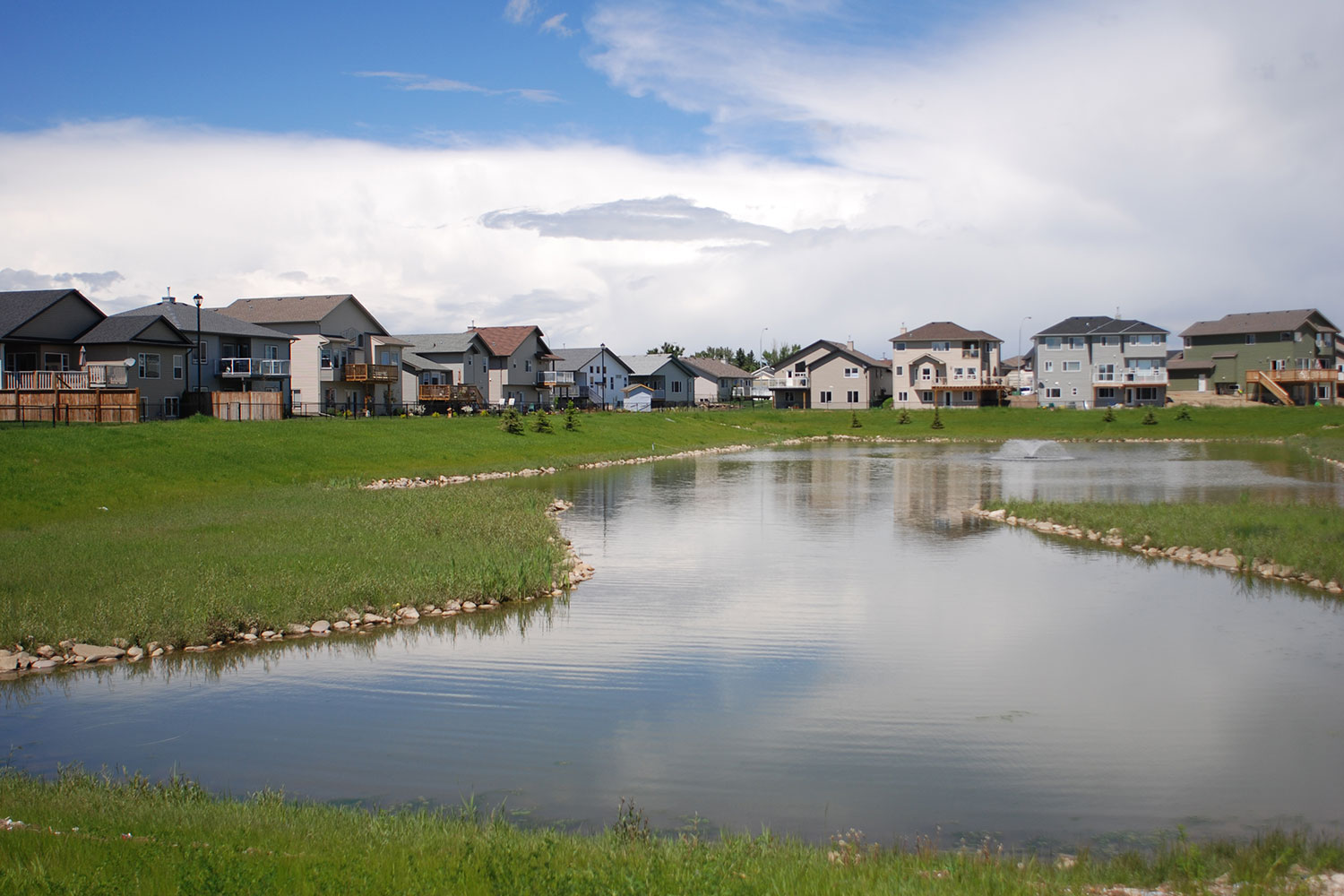 Courtesy Town of Strathmore
April 10, 2019 | Andrea Cox
Strathmore: amenity-rich commuter community offers great value for Calgary buyers
With its tranquil canal system and ample green space, the town of Strathmore is an oasis outside the bustle of the big city. Yet, it's only 40 kilometres east of Calgary's downtown core, making it an ideal commuter community.
"I would really consider that one of our amenities, being so close to Calgary," said Strathmore Mayor Pat Fule. "It just takes such a short time to get downtown, and if you are commuting for work, the sun is always behind you, so you never have to drive into it."
Almost 2,500 of the town's 13,528 residents commute to Calgary for work. However, with three access points – Highway 1, Highway 21 and Country Hills Boulevard via Highway 17 – along with a daily commuter bus, sitting in traffic is unheard of, as is navigating unpaved roads.
"We never have to fight traffic, which makes such a huge difference," said Strathmore resident and REALTOR® with RE/MAX First Christa Aleman. "I can be to the airport in Calgary from the north side of Strathmore in 30 minutes."
Access to the city is just one of the perks of living in Strathmore. A top-notch school system and plenty of recreational opportunities are also big pluses.
"We have something called a school of choice program. Regardless of where you live in the town, you can send your child to the appropriate school for them, whether it is sports-oriented or a French immersion program," said Aleman. "You can have three kids and they can go to three different schools."
"The value in this town is amazing." - Christa Aleman, RE/MAX First
Strathmore is also renowned for its rodeo events – the Strathmore Stampede takes place over the August long weekend each year – and thriving sports and artistic communities.
The town boasts a new 50,000-square-foot recreational facility in the neighbourhood of Edgefield, attached to the new George Freeman K-9 sports-oriented school. The community's developer, Pollyco, donated the land, while funding was provided by a partnership between the Town of Strathmore, Wheatland County and the Golden Hills School Division.
Over the past decade, Strathmore has experienced some innovative changes, including new walking trails to join the interconnected pathway system and a $6-million downtown revitalization.
Currently, a campaign to ramp up the town's economic development is on the front burner. The buzz starts with a new civic centre in the downtown core, with construction beginning in August.
"Moving Town Hall from the outskirts to the town's core will have a big impact," said Fule.
Strathmore also offers several new communities, including the recently launched Lakewood Meadows– the town's first freshwater lake community.
"The value in this town is amazing," said Aleman. "You can get into a brand-new, 1,800-square-foot home in Lakewood Meadows for under $400,000."
She notes that even though the economic factors affecting Calgary also affect the surrounding areas, Strathmore's real estate market has been active as the spring market picks up.
"Plus, I really think that there will be a renewed sense of optimism following the upcoming provincial election and that will spill into the real estate market," she said. "Right now, everyone is just in a holding pattern, waiting."
Tagged: Calgary | Calgary Real Estate | Calgary Real Estate News | Feature | Lakewood Meadows | New Communities | Strathmore | Surrounding Areas | Surrounding Areas
---
---
Connect With Us