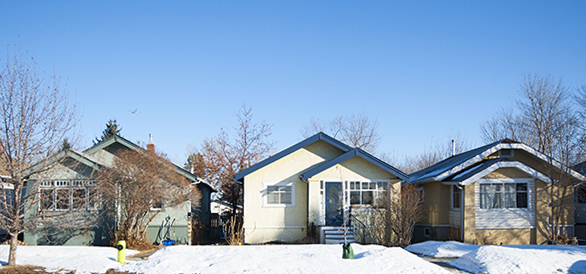 Nov. 19, 2014 | CREBNow
Inglewood
Once destined for freeway construction, historical community now a local jewel
* Old neighbourhoods, new Calgary: A look at some of Calgary's earliest communities and how they're evolving with the times
Few neighbourhoods in Calgary can match Inglewood's storied history. From its beginnings in 1875 as the city's first main street to its more recent resurgence as a hot spot for boutique shopping, fine dining and live music, the inner-city community has reimagined itself to keep pace with an evolving landscape.
Most recently, Inglewood was bestowed one of its biggest honours, being named the Greatest Neighbourhood in Canada by Great Places in Canada. The competition included 32 nominations and more than 14,500 votes from Canadians across the country over a seven-month period. "We moved to Inglewood after many years in Calgary's lovely Mount Royal and Elbow Park communities, and we felt that we had finally come home," said Meg Van Rosendaal on the Great Places website."The best of Inglewood's attributes is the people who live and work here – a lively mix of neighbourly folks of all ages who walk, bike, stand on the corner and visit, and play an active role in celebrating Inglewood's past and building its future."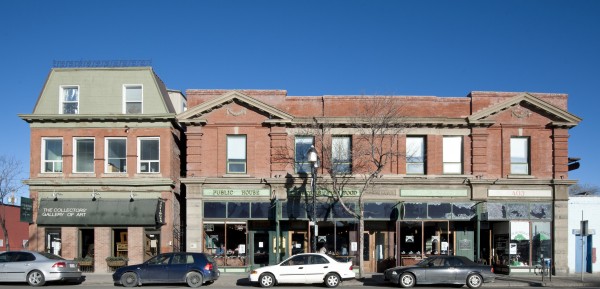 Inglewood's history dates back to the first days of Calgary when the North West Mounted Police constructed a fort at the confluence of the Bow and Elbow Rivers. Originally known as East Calgary, or Brewery Flats, the name Inglewood was bestowed upon the community by Col. James Walker in 1911.
Construction boomed at that time before the onset of the First World War, which, like much of the rest of a young Calgary, stalled construction to focus on supporting the war effort.
In the 1960s, Inglewood weathered an attack by city planners who wanted to knock down 320 homes in the community to make way for a network of freeways, including widening Ninth Avenue and 12th Street S.E. into a large roadway dubbed the "Downtown Penetrator."
"Today, Inglewood with its century-old clapboard and brick mansions of some of Calgary's earliest gentry and its tiny shacks of turn of the century labourers is like a village from another time," writer Jack Hanna said in a 1985 Calgary Herald article.
Residents banded together again in 1988 to keep a massage parlour out of the community. The opposition was led by local activist Rose Smeaton, who said keeping the parlour out of the area was part of the "battle to clean up the area in addition to keeping prostitutes out."
Since then, Inglewood has become a top draw for both visitors and homeowners alike. The Ironwood Stage and Grill, originally the 1936 Garry Theatre, and Blues Can collectively contribute to the city's live music scene, while establishments such as the Rouge Restaurant and Spolumbo's Fine Foods and Deli offer uniquely different dining experiences.
Not surprisingly, homebuilders and developers have also turned their attention to Inglewood. In 2012, M2I Development Corp. unveiled its plans for SoBow (south of the Bow), a six-building master-planned community located alongside Pearce Estate Park. Offering studio, one- to three-bedroom and townhome offerings, the development is expected to offer more than 400 units when complete.
Its latest phase, 1912 Cross, is offering 120 apartment-style and 22 two-story townhome-style condos, with first occupancy slated for December.
Even more recently, builder/developer Sarina Homes announced i.D. Inglewood, a four-storey development offering 19 boutique condos that offer one-bedroom, one-bedroom-plus-den and two-bedroom floor plans. Located on Ninth Avenue S.E. between 14th and 15th streets, the development is expected to offer first possessions in fall 2015.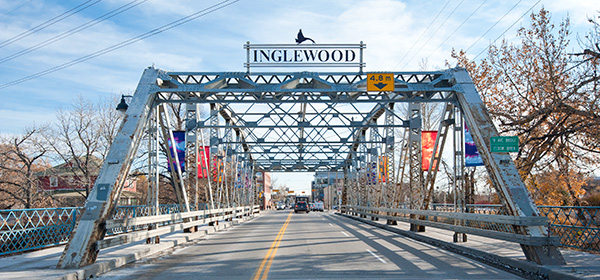 Inglewood's resale housing market has been equally active. Sales up until the end of October totalled 81, on par with the same period last year, while listings have declined slightly to 131 from 140.
"Homebuyers' interest in communities like Inglewood reflects a growing desire to 'have it all.' By that I mean location relative to great amenities, downtown and a vibrant, thriving atmosphere," said CREB® president Bill Kirk. "It's really a lifestyle choice and we expect that as these communities continue to evolve, buyers will continue to look at them as an option when selecting their next home."
Tagged: Calgary Community | greatest neighbourhood | Inglewood | Old neighbourhoods new Calgary | series
---
---
Connect With Us