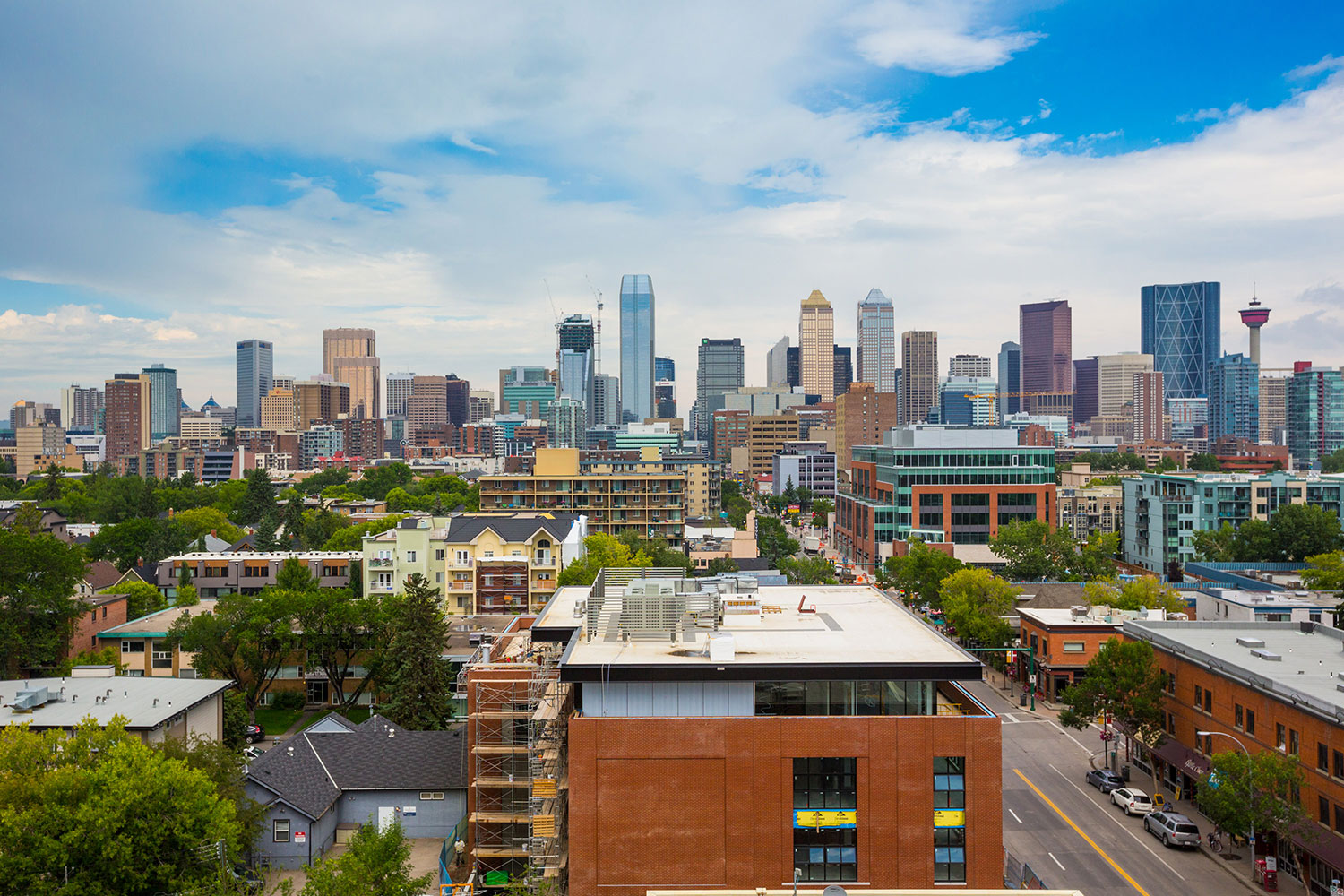 CREB®Now Archive
March 06, 2019 | Andrea Cox
A day in the life: what it's like to live in some of Calgary's trendiest areas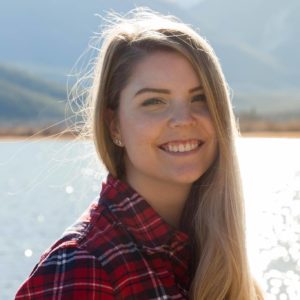 Nicole Butz - Mission
For Nicole, the day begins with a short stroll from her riverside, two-bedroom condo (she has a downtown view and awakens to the honking sounds of geese) to La Boulangerie Bakery Cafe on Fourth Street to grab a latte.
She calls herself an ardent inner-city junkie. "I don't really do the suburbs well, and Mission's vibrant but a little bit out of the core, so you get a different vibe. It just feels like home."
Two years ago, she took the plunge into inner-city life, buying her first condo. Now she lives, works and plays in the area – you'll often find her running along the river trails or enjoying a little Asian fusion cuisine at Shokunin. She's also taken a deep dive into connecting with her neighbours through her volunteer role as the communications director for the Cliff Bungalow-Mission Community Association.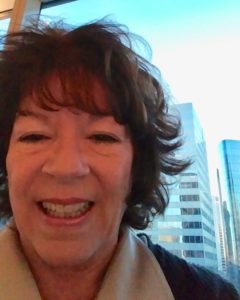 Patricia Insole - Beltline
Patricia and her husband Mike settled into a cozy, 1,800-square-foot penthouse apartment with jaw-dropping skyline views as renters over 20 years ago. Two years later, a condo conversion caught them by surprise, but they scrambled to find the money to buy their place. Today, they are mortgage free and living the life.
Pat works in the core, loves the big-city vibe and hardly ever gets in her car – she either walks to work or grabs a Car2Go. In her free time, she hangs out at local eateries. Via Cibo is one of her favourites, and on a sunny Saturday afternoon, you might find her at the Ship and Anchor patio on 17th Avenue, sipping a drink and people watching with her husband. On Sunday mornings, you'll find her power walking along the river trails located just steps from her condo.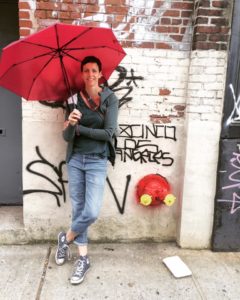 Ali McMillan - Bridgeland
Ali McMillan moved into a new infill in the riverside community of Bridgeland four years ago with her two children, husband and French bulldog. Her day job allows her the luxury of hanging out in her home-based office. For the occasional meeting in the core, she'll hop on her bike or use the Lime bike-share app on her smartphone.
In her off-time, she's immersed in community events as the planning director for the Bridgeland-Riverside Community Association. When not at her computer, she's walking – with her dog in Tom Campbell's Hill Park, along the river, or on St. Patrick's Island with her family. Afterwards, they'll hit Luke's Drug Mart for an ice-cream and hang out in the central plaza with neighbours and friends. "We have two cars, but we really don't use them much," she said.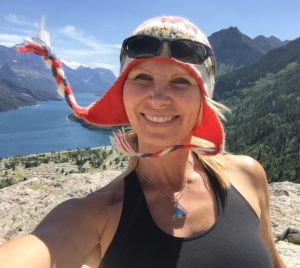 Shauna Sky-Romano - Marda Loop
High-performance fitness and lifestyle coach Shauna Sky-Romano purchased a fixer-upper bungalow in Marda Loop 20 years ago. "I felt like I had won the lotto when I realized what this area was all about," said the mom of two university-aged children and two cuddly terriers, Chewy and Chezie.
Every day, she heads to the dog park at River Park, where she chats with neighbours and enjoys the beauty of nature. In the summer, she'll hop on her bike and hit the river trails, and most days, you'll find her wrapped in tree pose as she hits a yoga class down the street at Yoga Nova. She banks at Garrison Corner – her branch welcomes dogs and always offers up treats – and shops locally.
After a long day of training, she'll head out to one of the neighbourhood's vibrant restaurants or spend an hour at Distilled Beauty Bar & Social House with her girlfriends enjoying a glass of Viognier and a relaxing pedicure.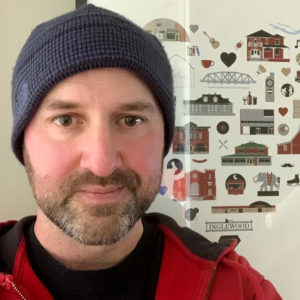 Nik Thierry - Inglewood
As a newcomer to Canada – he's a graphic artist and designer from the U.K. – Nik is now fully invested in the Canadian experience. While working on a website design, he met his Canadian wife and together they landed on Inglewood's doorstep 10 years ago, ready to begin life together in a hip and vibrant neighbourhood. They purchased a three-bedroom townhome with a river view next to Nellie Breen Park, where they hang out every day.
Today, the couple has two beautiful kids and active connections within the community. When Nik's not hanging out with the family or designing a gorgeous mural in his home office, he can be found riding his bike along the river pathways, touring the Esker Gallery with the kids, flipping through paperbacks at Fair's Fair Books or sipping a cup of java at Rosso Coffee Roasters.
"Inglewood is really all about the people and the experiences," he said.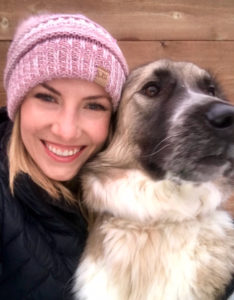 Sarah Hesford - Kensington
Sarah landed in Sunnyside in a rather unconventional manner. She had leased her home in Renfrew while working on contract in Edmonton. When the contract ended earlier than expected, she danced around living options while waiting for the lease on her home to expire, eventually zeroing in on an Airbnb in Sunnyside big enough for her dog – a St. Bernard/German Shepherd/Collie cross named Sienna. She's been living in the neighbourhood for almost three months now and loves it.
Her days begin with a coffee from Vendome (she loves the cinnamon buns, too) and then a long walk along the river trails, looping around downtown and Eau Claire with Sienna. "It's so social and nice to be around the river," she said.
She usually ends up back at her home office (she's a consultant) to sort through her day's demands, or walks to her downtown office.
At the end of the day, several acclaimed restaurants are just around the corner – Vero Bistro Moderne is one of her favourites.
Tagged: Altadore | Beltline | Bridgeland | Calgary | Calgary Community | Calgary Real Estate | Calgary Real Estate News | Feature | hillhurst | Inglewood | Kensington | Marda Loop | Mission | South Calgary | Sunnyside | Trendy
---
---
Connect With Us