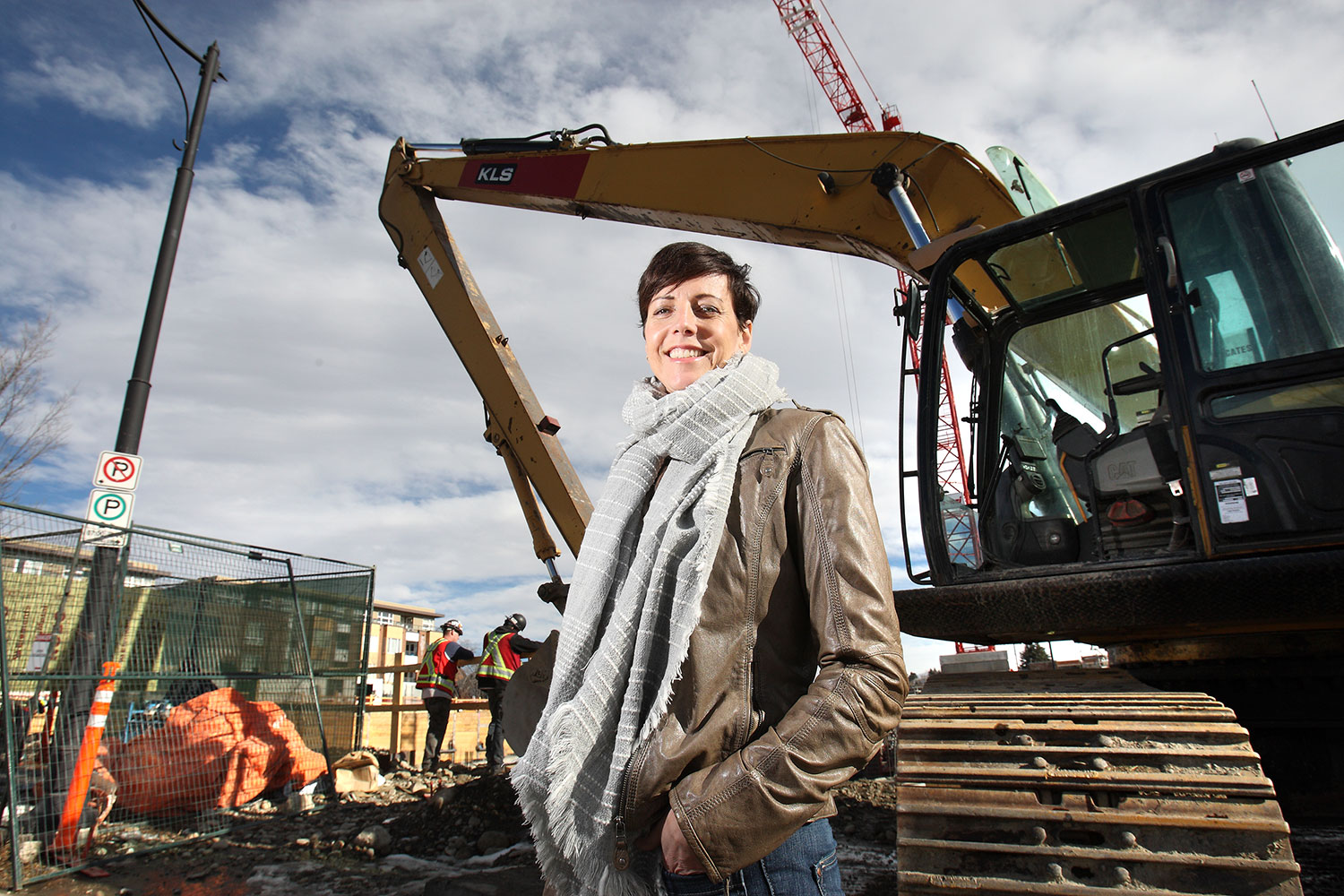 Showhomes in D'Arcy are currently under construction, and two showhome parades will be opened in May. Duplexes will start in the low $300,000s and laned homes will start in the $370,000s. Courtesy Anthem United
March 05, 2021 | Gerald Vander Pyl
Community improvement: City invests $200 million in infrastructure upgrades for Inglewood and Ramsay
The historic communities of Inglewood and Ramsay will be bustling with activity as the City of Calgary moves ahead with more than 20 infrastructure projects valued at $200 million-plus in the coming years.
A new Zoo bridge is under construction on 12th Street S.E., another is planned for 9th Avenue, creation of a new bus-only route is underway, river parks and streetscapes will be improved, and major transit projects, including the Green Line LRT, will eventually enter the communities.
"There are many different projects and they're all kind of happening for different reasons," said Emma Stevens, a communications spokesperson for transportation infrastructure with the City of Calgary.
Stevens says replacement of aging, 100-year-old bridges from Calgary's horse-and-buggy times is being done for safety reasons.
Other projects are transit-related, including the 17th Avenue BRT, a bus rapid transit route from 17th Avenue S.E. to downtown, along new bridges over Deerfoot Trail and the Bow River, and passing through Inglewood.
Stevens says green spaces are also being improved, including the Bioengineering Demonstration and Education project, a joint effort by the City and the provincial government to stabilize riverbanks, improve wildlife habitat and diversity, and create new nature trails along the Bow River.
As part of planning, the City has sought community input both online and at six public information sessions so far.
"We've done something different," said Stevens. "Instead of having information sessions for each project, we hold a session where all of the projects (are presented) at the same time.
"They provide information and seek input. It's a one-stop shop for residents so they don't need to go to multiple events."
In Inglewood, which is facing construction and traffic road disruptions as a result of the ongoing projects, residents are watching the changes closely.
"There are many different projects and they're all kind of happening for different reasons." - Emma Stevens, communications spokesperson for transportation infrastructure with the City of Calgary.
"I think you can describe us as being cautiously optimistic," said Inglewood Community Association president Sara Poldaas. "Certainly, it's a challenge, but we're really committed to working with the City as a partner because nobody knows our community better than we do."
Poldaas says replacement of the 12th Street and 9th Avenue bridges, two of only four remaining century-old steel bridges in Calgary, is a difficult loss.
"Nobody is interested in travelling over an unsafe bridge, obviously, (but) we do think of them as pretty significant gateways into the community," she said. "And certainly the general response from the community to the design of the Zoo bridge on 12th Street has been pretty underwhelming."
But Poldaas says she feels the community and City both learned from planning that project, and residents hope those lessons will be applied to the 9th Avenue bridge design.
She adds that new bridges are not as important to residents as projects like the 9th Avenue Streetscape master plan.
The community's iconic main street is hugely important to residents, Poldaas says, but sometimes it's viewed by the City only as a means to move as many vehicles through the area as fast as possible.
"We recognize how unique our main street is, and we also recognize that it is a pretty significant transportation route for people living in the east of the city," she said. "So how do we best balance those?"
Both Stevens and Poldaas say maintaining the unique character of Calgary's older communities is important.
"We're a growing city and we have lots to focus on as we grow," said Stevens. "But 9th Avenue in Inglewood is Calgary's first real main street, and that's kind of where it all started."
Tagged: Calgary Community | Calgary Real Estate News | City of Calgary | Emma Stevens | Feature | Inglewood | Inglewood Community Association | Ramsay | Sara Poldaas
---
---
Connect With Us