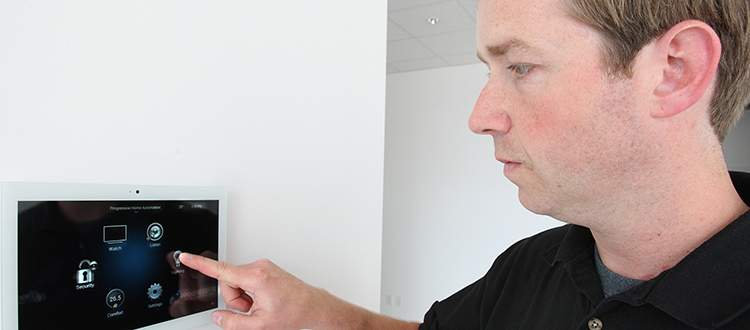 Automated lighting control allows homeowners to shave costs off their monthly energy bills, said Ryan Lowe, owner and senior project manager at Progressive Home Automation in Calgary. Photo by Wil Andruschak/For CREB®Now
June 30, 2016 | Miles Durie
Tech that saves
Appliances and automation solutions that can save homeowners money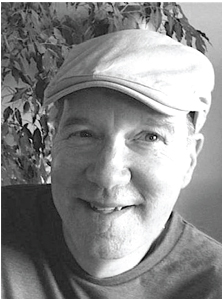 "It's cool, yeah. But will it save me money?"
For most of us, that's the obvious question when it comes to technology products for the home.
The answer may very well be yes. If you are a homeowner, a little research will show you that spending a little up front can reduce energy bills, insurance premiums and hassles down the road.
And if you're shopping for a home, it helps to know what features are all flash and which are truly worth cash.
One technology that gets high marks for both wow factor and practicality is automated lighting control, said Ryan Lowe, owner and senior project manager at Progressive Home Automation in Calgary.
"It can be extremely cool and convenient, but also energy-saving," he said. Controls can be set so the default lighting is 10 or 15 per cent less than maximum power. Lighting can be programmed for specific events — cooking, mealtimes or watching TV, for example — to eliminate wasted energy.
Lighting can also be linked to a home security system, automatically invoking an "away" mode when you leave the house. No more wondering if you remembered to turn off the bathroom light.
And how about lighting controlled by motion sensors? "When an area is unoccupied, the lights turn off," said Lowe.
A window on efficiency
Now that you're not wasting electricity on lighting, how about optimizing nature's thermal properties with automated window blinds?
"They can play a large part in helping to heat or cool the home," said Lowe. "You can have specific shades open and close at different times of day as the sun moves to aid air conditioning in the summer and heating in the winter."
Climate control can also be optimized with a programmable thermostat. Combined with motion sensors and connected to your security system, the thermostat will know when to kick in hot or cool air. (Security systems are a subject for a future column, but for now keep in mind the more capable your system, the more likely you are to get a break on insurance premiums.)
Money laundering
When it comes to energy consumption, the worst offender in your home is your laundry room – specifically the dryer, which can account for 20 per cent of your electricity bill. Major advances in appliance technology are making a big difference there, said John Anderson, manager of builder sales at Coast Wholesale Appliances.
"Dryers use massive energy," he said.
Tumbling wet clothes while blowing heated air through them just seems inherently wasteful — and it is. That's why there's a lot of buzz around a new dryer that uses heat-pump technology, which essentially dehumidifies its contents without the need for an air vent.
The multiple award-winning HybridCare dryer by appliance giant Whirlpool consumes up to 73 per cent less energy than a conventional dryer, while drying loads within normal times. The fact it doesn't require venting to the outside means easy installation and one less opportunity for an efficiency-robbing air leak in the home.
Overall, Anderson said, appliance-makers are attacking the efficiency issue on multiple fronts, with European consumers being the first to adopt many of the newer concepts. Dishwashers that connect only to cold water are just one example.
"It's cheaper for the dishwasher to heat its water than for your water heater to do it," he said.
Added Coast Wholesale Appliances service manager Nadine Harris: "You do need to invest more up front to get both efficiency and durability, but when you add it all up you have an overall package that's going to save you money."
Miles Durrie's Digital Downlow column appears exclusively in CREB®Now biweekly. Questions? Story suggestions? Email digitaldownlowcalgary@gmail.com.
Tagged: appliances | automation | Calgary Real Estate | Calgary Real Estate News | coast appliances | digital down | energy bills | Guest Column | homeonwer | Miles Durrie | Technology | YYCRE
---
---
Connect With Us