3D tours allow buyers to virtually walk through a seller's home 24 hours a day. CREB® photo
Aug. 08, 2016 | CREBNow
Just like being there
3D technology offers potential buyers round the clock viewing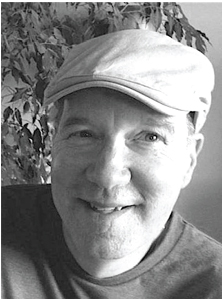 Technology with its roots in video gaming is now making it increasingly easy to tour a home, or any other space, without leaving your couch.
Online home tours photographed with a 3D camera like the Matterport Pro are so close to being there, about the only thing you can't do is reach out and touch the walls. It's the maturing of technology that was first brought to the mass market in an Xbox game controller.
"Around 2010, 3D cameras were becoming available to detect gestures — the Microsoft Kinect being the best-known example," said Bill Brown, the CEO of Matterport, a Silicon Valley firm that specializes in immersive 3D media, including hardware, software and real-world uses for the technology.
"Matterport began to understand that this could be used to create visualizations of spaces in three dimensions — and to allow you to move through the space," Brown said. "Our target from the start has been to give people the feeling of what it's physically like to be in a space."
Sounds like a dream come true for homebuyers, right? The residential real estate industry has embraced the technology, and in fact CREB earlier this year invested in a Matterport camera. The CREB® team is currently doing 3D scans of two to three homes per day, said Jamie Zachary, CREB®'s manager of media services.
"We try to simulate what it would be like to walk through the house," Zachary said, adding this includes setting the Matterport camera at the average person's eye level before beginning a scan.
"Market demand is driving this," Zachary said. "Canadians are busy, and the days of buyers wanting to be shown 10 houses are gone. They arrive with so much knowledge they might need to look at just a few to see them with their own eyes."
The 3D imaging, which takes a couple of hours for a typical home, also has advantages for sellers, he said. "As a home seller, you want other people know what you know about how great the place is. This is a way to convey the true feeling of being in that place."
The Matterport camera is a piece of very advanced technology, with a price tag of around $8,000. But contrary to what you might expect, the device is very easy to use. It knows when it needs to be repositioned to capture the various spaces within a home, and it assembles various renderings of the data it has captured (such as the "dollhouse" view of a home) with very little user input.
This is no accident, Brown said.
"We really set out to make this as easy to operate as a toaster. We didn't want it to be for an audience that has technical ability and training. It's a more advanced technology that doesn't require technical skills."
You gotta see this
If a picture is worth a thousand words, then a 3D image must be worth... what, a zillion? But rather than reading more, check out these links.
Go to matterport.com/gallery and "walk through" homes, museums, historic sites and the first-ever Boeing 737 aircraft.
Tagged: Calgary Real Estate | Calgary Real Estate News | Guest Column | Home Sellers | home selling | Jamie Zachary | matterport | REALTORS | Technology | YYCRE
---
---
Connect With Us