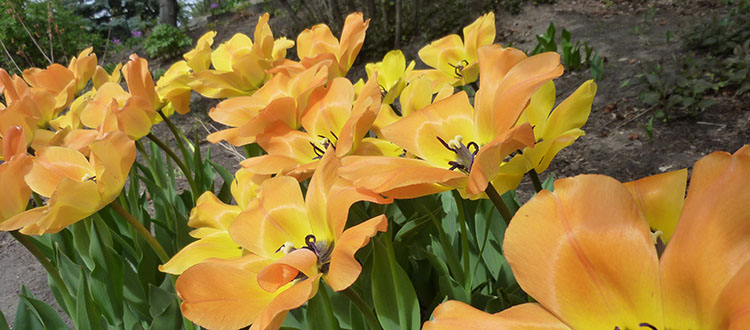 Sept. 22, 2016 | Donna Balzer
No regrets
Don't make the mistake; plant your bulbs now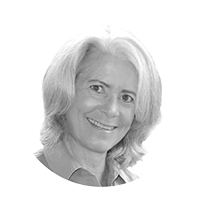 It's simple garden envy, but there is a cure.
And it doesn't matter if your patch is just a tiny spot beside a townhome or a broad sweeping patch in a big country acreage.
If you are in a new garden and don't add bulbs now, you will regret it next spring. There is no shortcut to the blooming beauty we welcome with spring bulbs.
Here are some further tips: Muscari are also called grape hyacinth. These miniature blue-blooming bulbs are so hardy some people accuse them of being invasive. They definitely come back year after year, and have the truest blue you can imagine for most of May. Buy at least 25 because they are nice when clumped in patches that will spread and sprawl over time.
Species Tulips are tiny versions of the big showy tulips we see in bouquets except these are easier and reseed readily, which means they multiply over time. The star-like Tulipa tarda with pale yellow, white-edged petals, have proven hardy here in Calgary, and quickly make big patches.
Multi-flower or Bouquet tulips: These unusual little bulbs may have to be ordered from an online supplier if you can't find them locally. Both Red Bouquet and Tulipa praetens fusilier have more than one bloom on each short stem. This means if your space is small, you can still have the bouquet effect without planting dozens of bulbs.
Darwin tulips have big blooms, and I like them in big swaths on big properties. If the word Darwin appears on the tulip bag, you know you are in for long-lived large flowers on stocky stems. Like Double or Parrot or Lily-flowered tulips, the Darwin's come in a range of colours.
Chionodoxa luciliae: One of the smaller bulbs, but very hardy in Calgary. Easily spread throughout your perennial or shrub beds because they insert themselves in and among other plants. Chionodoxa start blooming in late April and are very similar to Squill. The difference is these bulbs look up at you with their star-shaped faces, while Squill (Scilla siberica) nod their pretty blue heads down.
Donna Balzer is an enthusiastic gardener and entertaining speaker. Sign up for her e-newsletter at www.gardenguru.net or follow her on Twitter @NoGuffGardener.
Tagged: advice | blubs | Calgary Real Estate | Calgary Real Estate News | Donna Balzer | flowers | Gardening | gardens | Guest Column | No Guff Gardener | YYCRE
---
---
Connect With Us