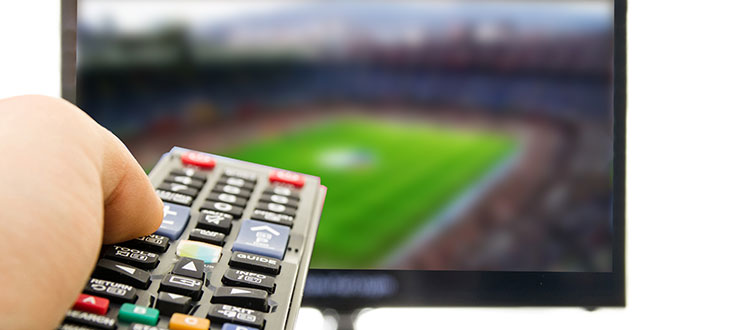 According to Toronto-based Convergence Consulting Group, almost 26 per cent of Canadian households today do not have a traditional TV subscription.
Jan. 28, 2017 | Miles Durie
CUTTING THE CORD
More Canadian homes are abandoning conventional TV services
If you're the New Year's resolution-making type — and more than half of us are, statistically speaking — it's likely that better financial decision-making is one of your goals for 2017.
You're not alone; spending less money was one of the top three resolutions in a survey done earlier this month by the Statistic Brain Research Institute in the U.S.
So it follows that you'd be interested in saving anywhere from around $50 to $100-plus a month by making a simple change that would have virtually no impact on your quality of life, right?
I'm talking about joining the growing number of Canadian households without a cable TV subscription. Since 2012, the estimated number of people cutting the cord has been adding up year after year — 13,000 in 2013, 105,000 in 2014, 190,000 in 2015 and a projected 191,000 more in 2016 (hard numbers for last year aren't in yet). This is according to Toronto-based Convergence Consulting Group, which estimates that almost 26 per cent of Canadian households today do not have a traditional TV subscription.
The reasons aren't hard to see. We're already paying for Internet access — 87 per cent of Canadian households are connected — and about 40 per cent of households subscribe to Netflix, the most popular streaming online video service.
Really, how much TV can a family consume?
In my experience, people's desire to maintain a subscription to conventional TV can usually be summed up in one word: sports. If you are a dedicated fan, a big cable package is still a great way to get access to all the games, everywhere, all the time – but not the only way.
Rogers Sportsnet Now, for example, offers a $24.99-per-month package (after a seven-day free trial) that lets viewers watch a limitless cornucopia of hockey, basketball, baseball, soccer, curling, auto racing, wrestling and more.



Really, how much TV can a family consume?



If the nightly newscast is a ritual in your house, I have three words for you: Get an antenna. I write from experience here. I cut the cable (and home phone, but that's another column) at my house in mid-2013. I switched to faster Internet service, picked up an $80 indoor digital antenna, and have never looked back.
All local stations (in Calgary, that's CBC English and French, CityTV, CTV, Global, Omni and YesTV) broadcast in high definition over the air. The picture quality is better than anything via cable, DSL or satellite, and I've tried 'em all. You'd be surprised how much content is available via this old-school, absolutely free method.
Over-the-air signals are weaker in some parts of Calgary than others, so you may have to try a few different antennas (antennae?), including the outdoor variety. But even the top-end units will only set you back around $200.
Cable and satellite companies are more than aware of the trend away from their conventional services. For now they are meeting the challenge with some very enticing introductory packages. Be sure to read all the fine print.
The future is on its way, though, and my guess is that a transition to IPTV (Internet protocol television) is coming at some point.
IPTV technology is working its way through a few technical and legal kinks at the moment, but is potentially the best of both worlds. It could let viewers interact with network television the same way they do with Internet-based services like Netflix today, while allowing providers to track viewer behaviour just as social media and websites do now.
Miles Durrie's Digital Downlow column appears exclusively in CREB®Now biweekly. Questions? Story suggestions? Email digitaldownlowcalgary@gmail.com.
Tagged: broadcasters | cable | Calgary Real Estate | Calgary Real Estate News | Digital Downlow | Guest Column | Internet protocol television | Miles Durrie | Netflix | satellite companies | Technology | YYCRE
---
---
Connect With Us