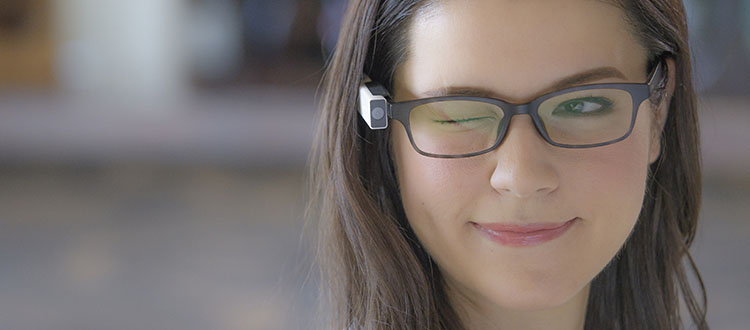 Blincam has a sensor that watches the user's eye. When it detects an eye-wink that's any longer than your natural blink, it takes a picture and sends it instantly via Bluetooth to a Blincam app on your smartphone. Photo courtesy Blincam
Nov. 28, 2016 | Miles Durie
Blink of an eye
Hands-free camera technology offers applications for homeowners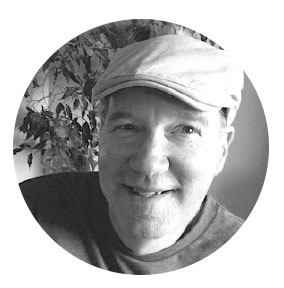 If you had a camera that was always on, aimed and focused on whatever you're looking at, ready to shoot a photo, would you take more — and better — pictures?
Shota Takase is betting you would. That's why the young entrepreneur invented Blincam, a small, glasses-mounted camera that will photograph anything you're looking at, literally in the blink of an eye.
And it's completely hands-free, meaning you can take photos while riding a bike, carrying groceries, cooking or doing just about anything else you can think of.
The Blincam has a sensor that watches the user's eye. When it detects an eye-wink that's any longer than your natural blink, it takes a picture and sends it instantly via Bluetooth to a Blincam app on your smartphone.
Based in Tokyo, Takase was inspired to create Blincam after becoming a father. Like any parent, he wanted to capture important moments in his daughter's life, but found the process of taking out his phone, launching the camera app and snapping a picture cumbersome and distracting.
"I designed this camera because you should see these things with your eyes, not the screen of a smartphone," Takase said. "Capturing a moment should never get in the way of living it."
The Blincam uses a simple hook system to attach to any pair of glasses. It's easy to remove and pocket when you're in an area where photos are forbidden — a locker room or a museum, for example.
Battery life is a claimed eight hours on standby. The camera shoots in HD, has 16 GB of storage and a micro USB port for charging and connectivity.
Along with the ability to capture life's special moments easily and naturally, the practical applications for homeowners and homebuyers are endless.
Imagine simply walking through your home and photographing all your belongings for insurance purposes, just by looking at them. How about unobtrusively capturing photos of the key features of every home your real estate professional shows you? Or taking pictures for later reference and comparison as you shop for light fixtures, countertops, appliances, fixtures and decor items.
"Let's say you're going to check out a new home or you're redecorating the house. You won't have to deal with fumbling with your smartphone, trying to turn on the camera app as people move around and block your view of the perfect couch or garden setup that you want," said Takase.
"Blincam can capture the moment on the go as you pass by a furniture showroom or a perfect dining table setup at an open house without you having to touch or set up the camera."
Takase founded his own company – also called Blincam — to manufacture the device, bringing on board a team of experts that includes top global business and finance expert Shinji Yamamoto as a strategic adviser.
An initial fundraising campaign via Japanese crowdfunding site Makuake raised more than $220,000. A similar Indiegogo campaign in North America just recently exceeded its $30,000 target, with Blincam pre-orders being accepted until Nov. 29.
For the rest of us, the cameras are expected to ship in April 2017 at a retail price of around $200 US.
Visit blincam.co for more information.
Miles Durrie's Digital Downlow column appears exclusively in CREB®Now biweekly. Questions? Story suggestions? Email digitaldownlowcalgary@gmail.com.
Tagged: Calgary Real Estate | Calgary Real Estate News | Digital Downlow | Guest Column | home technology | Homebuyers | Homeowners | Miles Durrie | Technology | YYCRE
---
---
Connect With Us