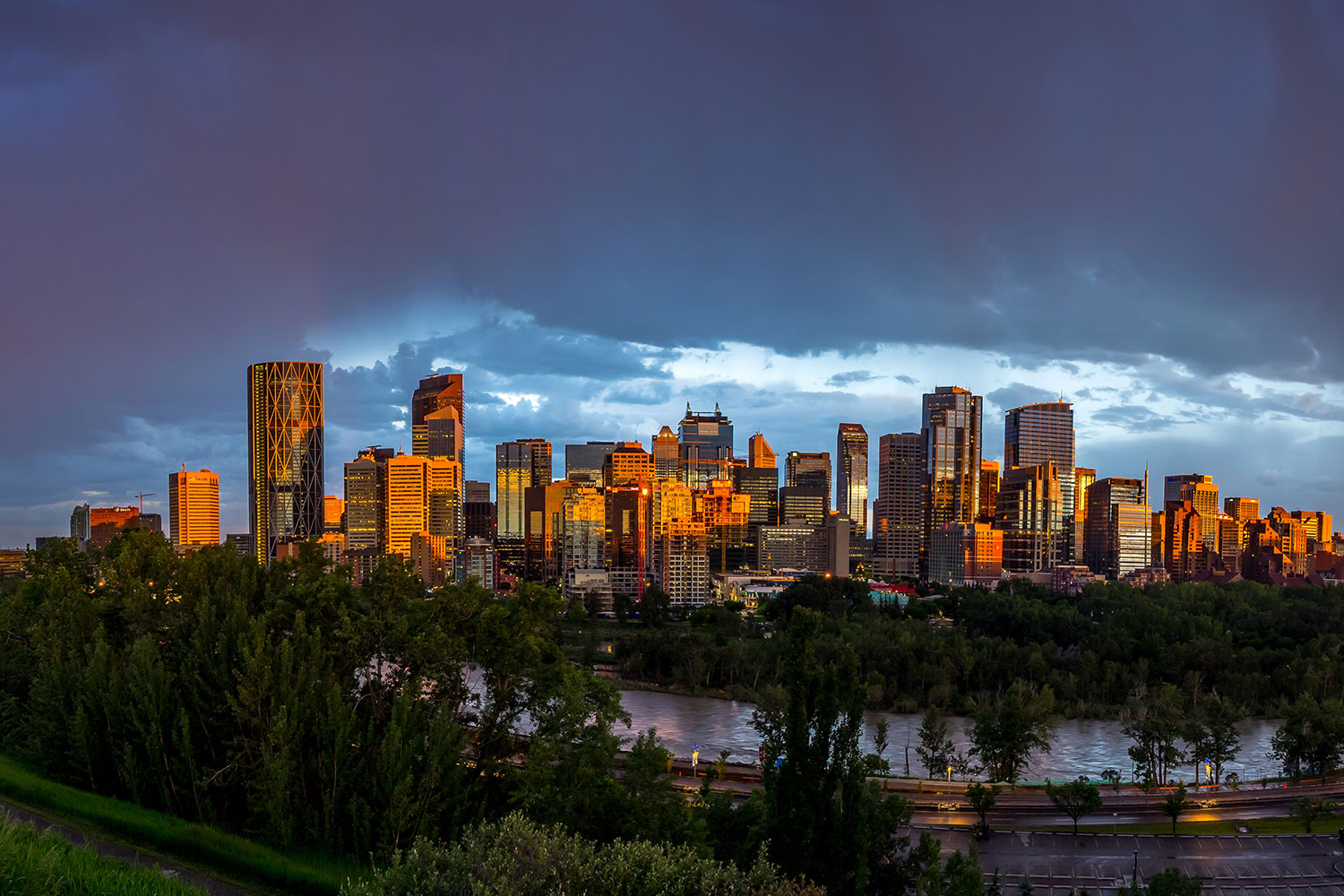 Getty Images
Aug. 01, 2018 | Geoff Geddes
How where Calgarians are born influences where they buy
If you equate moving to the other end of the city with relocating to Mars, you're not alone. For many homebuyers, where they grew up or first settled down in Calgary can influence where they look when it comes time to move.
"The number-one driver in choosing a neighborhood is economic circumstances," said Matt Patterson, an assistant professor of sociology at the University of Calgary. "That said, I have talked to people in places like east Calgary who feel a strong association to certain aspects of the area and the people who live around them."
According to Patterson, many things create a sense of attachment to specific quadrants of the city.
"Studies have shown that people want to live in places that reaffirm their sense of identity." - Matt Patterson, University of Calgary assistant professor of sociology
"People often choose to live where there are businesses that they're attracted to. This is especially true of immigrant communities and certain cultural minority groups who want to be close to amenities that aren't plentiful in the city at large," he said.
"I think the longer people live in the city, the more they establish attachments to everyday things like restaurants and daycares. They may even have sentimental connections to certain parks or the main street in the neighbourhood they grew up in."
While some of this is speculation on Patterson's part, much of it is also rooted in research.
"Studies have shown that people want to live in places that reaffirm their sense of identity," he said.
"Whether that comes by being close to areas where certain cultural holidays are celebrated, or by proximity to art galleries and cafes, we try to ensure that our identity is at least somewhat validated by where we live and work."
For Realtors, this regionalism can present a challenge.
"I know from my own experience moving to Calgary from Edmonton that I wound up close to 17th Avenue S.W. and stayed there a long time," said Julie Dempsey, an associate with Sotheby's International Realty Canada in Calgary.
Some of her clients talk about the prospect of moving from north to south or vice versa as "going to the other side." However, while factors like the relative prestige of living in certain communities can play a role, she finds decisions are usually made on more practical grounds.
"If people still have family where they grew up or a short commute to work, they tend to want to stay there," she said. "As Calgary grows, though, and traffic becomes more intense, buyers are more likely to relocate to another zone if it means they can cycle to work. In the end, it comes down to quality of life and where and how you want to spend your time."
Tagged: Calgary | Community | economics | Feature | Homebuyer | Housing Market | identity | Julie Dempsey | Matt Patterson | neighbourhood | regionalism | sociology | Sotheby's International Realty | University of Calgary
---
---
Connect With Us