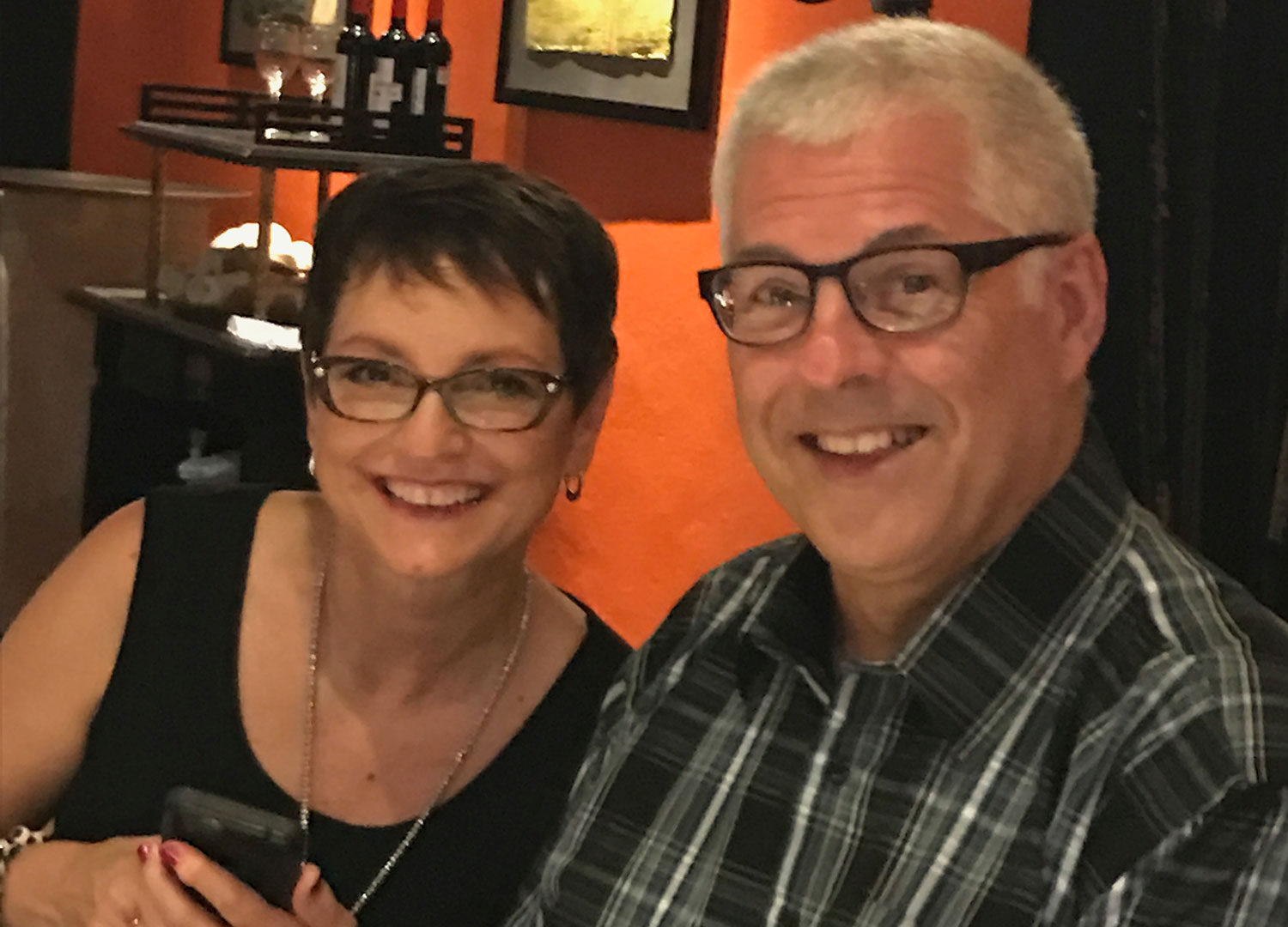 Courtesy Dragica and Ron Presiloski
March 07, 2018 | Andrea Cox
Livingston lifestyle
Couple nearing retirement secured lifestyle close to family and amenities with new-build condo
Dragica and Ron Presiloski are nearing retirement and looking to move closer to family. The couple is still working full-time – Dragica in dentistry and Ron in commercial water treatment. They've been living in Regina for several years, where they own a condo, but their son and his wife reside in Calgary, as do most of the couple's extended family. So, it was a natural progression for the Presiloskis to begin their home search here.
The couple have been married for 42 years and enjoy the condo lifestyle. They found what they were looking for at the Maverick, a 177-unit condo complex designed by Avi Urban, in the new north-Calgary neighbourhood of Livingston. The project features a fresh, modern design aesthetic, with lots of metal cladding, stucco and Hardie Board. Great architecture, large terraces and walkability to Livingston's Towne Centre (a mixed-used, one-million-square-foot commercial and retail development), along with proximity to a proposed future link to the Green Line LRT, cinched the deal for the couple. As an added bonus, the project is still mid-build, with possession slated for the fall of 2018, allowing the Presiloskis time to wrap up their lives in Regina.
CREB®Now:
What attracted you to the Maverick and how did you find it?
Dragica Presiloski:
We really enjoy condo life and were looking for a reputable builder and Avi fit the bill. A member of our family, who is in construction, suggested that we look at Livingston. We were impressed with what we saw at the Maverick – the huge balcony really appealed to us. We looked at a couple of other projects, but the quality of the standard finishes just wasn't there.
CREB®Now:
How will your new home's plan and design work for your lifestyle?
Dragica Presiloski:
The condo that we chose is 941 square feet with two bedrooms, two bathrooms and a den. I can't wait to barbecue and spend time with family on our 174-square-foot balcony. And the condo is very bright – the large windows allow for lots of natural light, which is great.
CREB®Now:
Can you speak to the community of Livingston?
Dragica Presiloski:
We love the location. It gives you that open, prairie feeling, and yet it is not far away from shopping and other amenities. But it will be exciting to see what shops and services come to Livingston. We are not travellers, but enjoy going to the mountains for short hikes and soaking in the hot springs in Banff, so being close to Stoney Trail was a real asset.
CREB®Now:
Do you see yourself staying here long-term?
Dragica Presiloski:
The plan is that the Maverick will be our forever home. We have lived in an apartment-style condo for the past 15 years and do enjoy it. We will be downsizing a bit when we make the move from Regina, but we learned over the years to simplify and only surround ourselves with what we truly value and need.
Tagged: Avi Urban | Buyer Profile | Condo | Dragica Presiloski | Homebuyers | livingston | regina | Ron Presiloski | Stoney Trail | The Maverick
---
---
Connect With Us