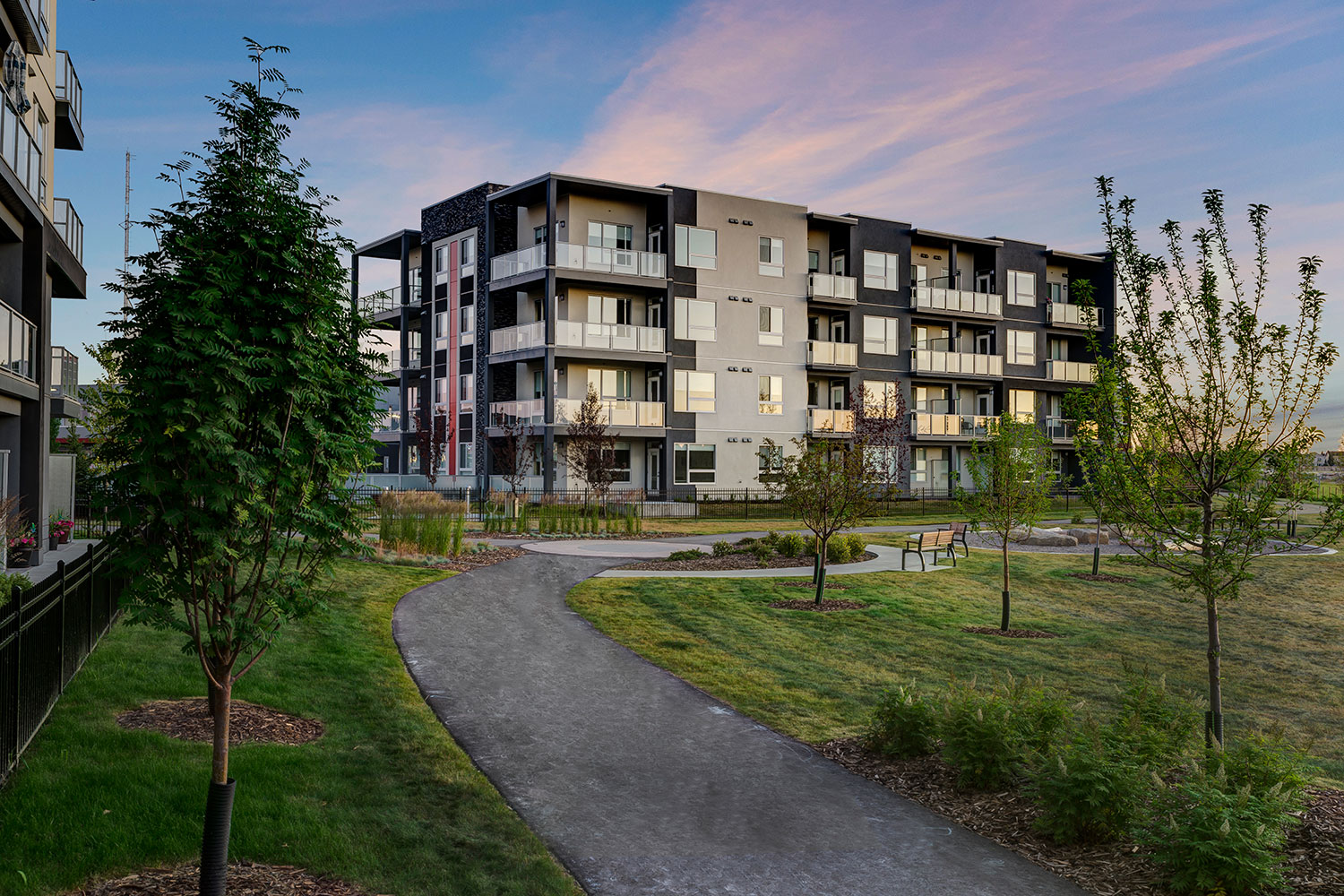 Courtesy StreetSide Developments
Oct. 16, 2019 | Barb Livingstone
Current new-condo purchase incentives focus on buyers' bottom lines
In a market flush with oversupply and lingering economic difficulties, condo builders need to stand out from the crowd to reach potential buyers.
While some offer trips to Las Vegas or New York to seal the deal, two of Calgary's longtime builders say the key to success in today's market is good developments with incentives that help a buyer's financial bottom line.
"You have to get creative today, especially with stress tests (for mortgage approvals)," said Ian Macdonald, vice-president of sales/marketing with StreetSide Developments. "Otherwise, it's daunting for buyers to get to the dream of homeownership."
Kevin Hatch, sales manager for Avi Urban, says his company's focus is on ways to help purchasers with monthly costs.
"There are builders offering trips, but we want to make sure buyers are happy and supported before and after they move in," he said.
So, in the current market, what is attracting buyers?
"There is definitely a new market in multi-family. The benefits are to the buyer more than ever before." - Kevin Hatch, Avi Urban
StreetSide is currently selling eight projects (featuring apartment-style condos, townhomes and villas) and will add two more in October (townhomes in Harmony and Redstone).
Incentives include everything from $30,000 off units at Vivace West 85th in West Springs, $10,000 off at Redstone's Ember Park and free condo fees for a year or more at multiple projects.
"It's particularly beneficial to those new to condo ownership, whether first-time buyers or rightsizers," said Macdonald.
StreetSide also offers a Virtuo move-in concierge service, simplifying the new-home transition for buyers. The dedicated concierge can provide everything from downsizing tips and moving company quotes to assistance transferring utility accounts.
"It's seamless and welcomed by buyers," said Macdonald.
For its Villas of Silverado project, StreetSide also offers a $5,000 moving credit.
For buyers who must sell a home before moving, StreetSide offers its own list of REALTORS® (and pays for their part of the sales commission), along with partner mortgage brokers.
At Avi Urban, with four current condo and townhome projects, there are a variety of price incentives or free upgrades available, including up to a $10,000 value for everything from basement development to quartz countertops.
There is also a free listing service to help sell existing homes, an extra $2,500 discount for first responders like nurses and firemen, and an after-care program Hatch describes as "a warranty program on steroids."
Hatch says what has proven particularly popular is the one year of free condo fees, which can amount to a savings of $200 to $400 per month.
"It really affects the bottom line when you move in," he said. "There is definitely a new market in multi-family. The benefits are to the buyer more than ever before."
Tagged: Avi Urban | Calgary | Calgary Real Estate | Calgary Real Estate News | Calgary Real Estate News | Condos | Condos | Ember Park | homebuilders | Housing Market | Incentives | New Communities | new homes | new-build | redstone | silverado | StreetSide Developments | Villas of Silverado | Vivace at West 85th | West Springs
---
---
Connect With Us