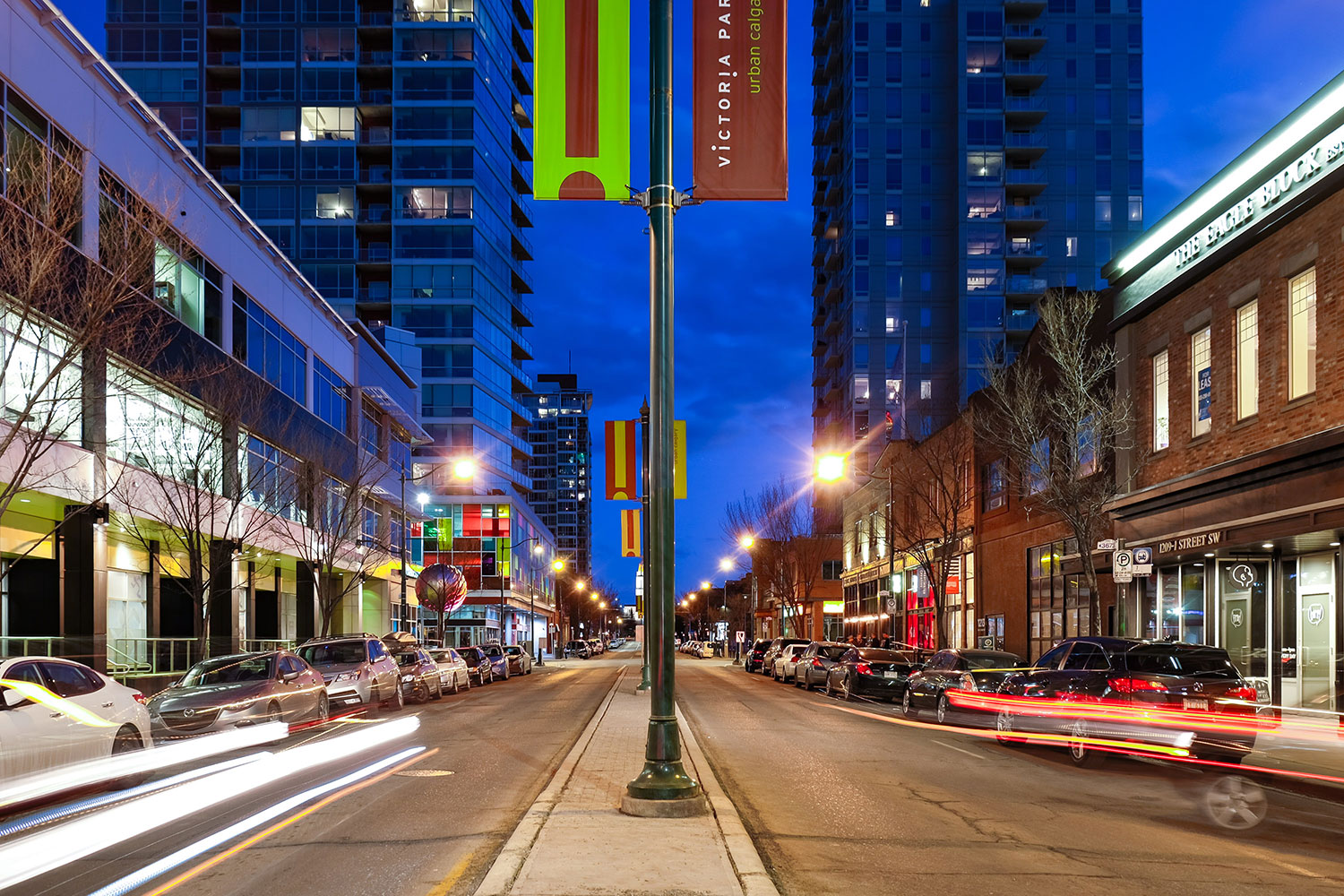 Andrea Cox / For CREB®Now
March 05, 2021 | Andrea Cox
Advancing Aspen: homebuyers and developers like what they see in evolving west-Calgary community
The established community of Aspen Woods is slated for some growth thanks to the optimistic outlook of a few developers. On the south side of 17th Avenue S.W., immediately south of Aspen Landing Shopping Centre, Ronmor Developers Inc. is in the conceptual stages of its latest project – Springbank Hill Market, a 20-acre, mixed-use, commercial and residential development.
"Over the years, the commercial offerings just haven't kept up with the residential growth and that growth is going to continue," said Doug Porozni, president of Ronmor Developers Inc. "Over the next 20 years, there is probably going to be another 20,000 homes built south of 17th Avenue."
Plans for the Springbank Hill development are substantial and will feature more than 242,000 square feet of space that will house retail, medical services, a daycare and possibly a fitness centre. Even though the project is still in its conceptual stage, an anchor tenant, which Porozni says is a grocer, has already been signed.
"It's really heavy on the pedestrian linkages. There will be a neighbourhood activities centre and a landscaped urban park." - Doug Porozni, Ronmor Developers Inc. president
Even though Aspen Landing Shopping Centre is across the street from the proposed development, Porozni says the neighbourhood is lacking some key providers.
"Aspen Landing had no trouble filling and there is still a big demand for medical, even though the Westside Recreation Centre is just down the road on 69th Street S.W.," he said. "It is completely oversubscribed."
Ronmor Developments Inc. is no stranger to creating upscale commercial space in Calgary. Some of their projects include Garrison Corner in Marda Loop and Cooper's Town Promenade in Airdrie.
The project will grace the farmlands extending from 81st Avenue S.W., which is currently a gravel road leading to the upscale enclave of Springbank Hill. Designed by Zeidler Architecture, the same firm to design Aspen Landing, Springbank Hill will be both a place maker and a gathering place for the community.
"It's really heavy on the pedestrian linkages," said Porozni. "There will be a neighbourhood activities centre and a landscaped urban park."
The development will also have a residential component. Rohit Communities will be developing three acres on the east side of the property, adding 300 condos to the mix.
Considering all the amenities in the neighbourhood, it's no wonder that its population has grown by 30 per cent since 2013. Aspen Woods offers residents a downtown selection of restaurants and pubs – many of the popular Fourth Street and 17th Avenue eateries have opened new locations in the area to service those who would rather live, work and play in their own neighbourhood. The delicious Italian meals and ingredients of Mercato, the fabulous wine selections of Vin Room, and the lively atmosphere of Fergus and Bix are all within walking distance.
A selection of top-notch public and private schools dot the area, including the prestigious Rundle College and Webber Academy, along with the new state-of-the-art Ernest Manning High School.
And with the new Springbank Hill Market scheduled to come online in March 2020, life on Calgary's west side can only get better.
Tagged: Airdrie | Aspen | Aspen Landing | Aspen Woods | Calgary Community | Calgary Real Estate News | Cooper's Town Promenade | Doug Porozni | Ernest Manning | Feature | Fergus and Bix | Garrison Corner | Marda Loop | Mercato | Rohit Communities | Ronmor Developments Inc. | Rundle College | Sprinbank Hill | Vin Room | Webber Academy
---
---
Connect With Us