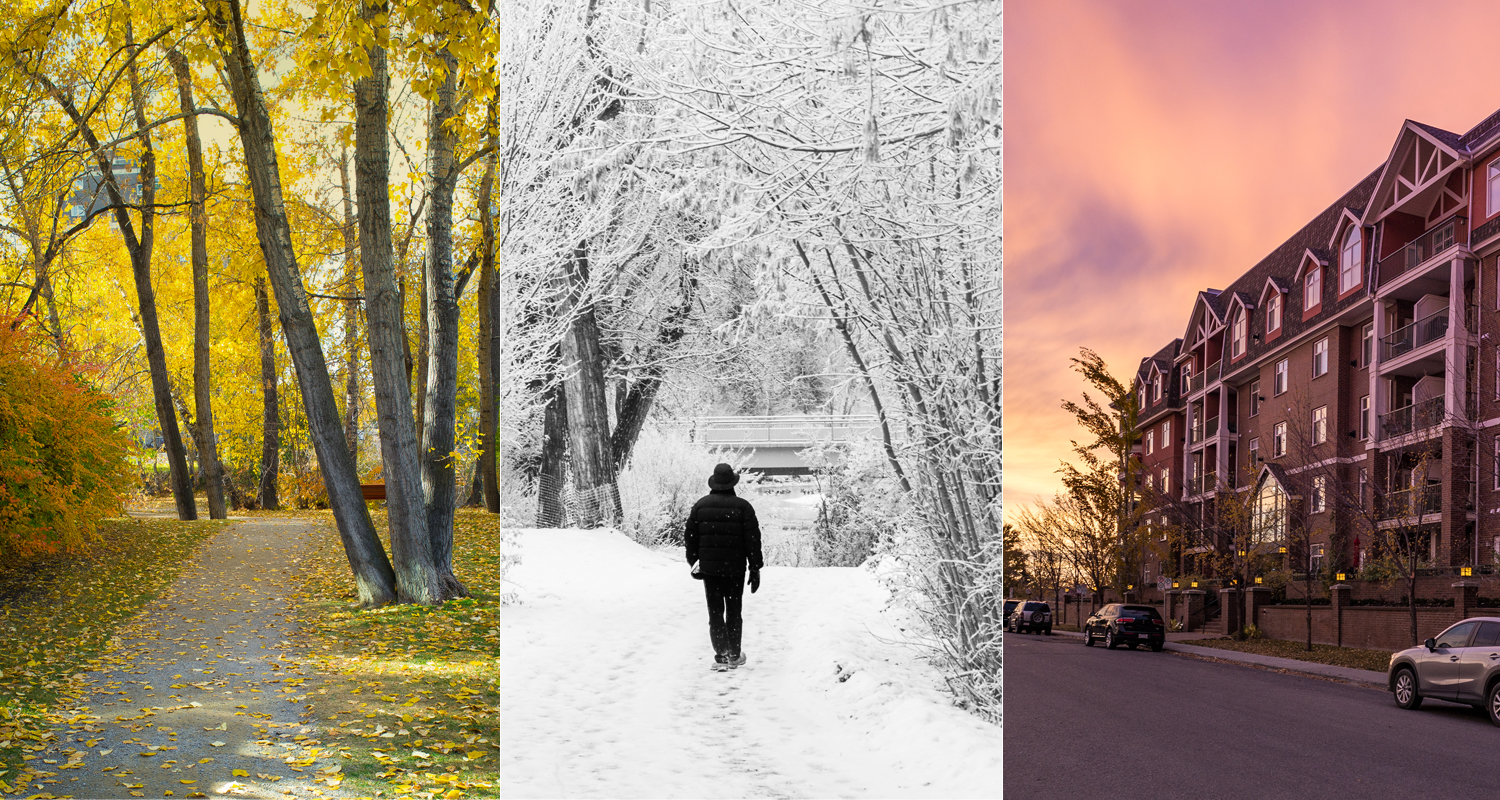 FRAM + Slokker's Verve condo development is currently under construction. Courtesy FRAM + Slokker
March 05, 2021 | Kathleen Renne
A decade of redevelopment has transformed Calgary's East Village, but the best is yet to come
Nearly ten years into the East Village Master Plan, which was developed in 2009, the Calgary Municipal Land Corporation (CMLC) has invested close to $400-million into its delivery.
"That has attracted nearly $3 billion in private investment, including RioCan's urban retail centre, now under construction, and various condo developments," said Clare LePan, CMLC's director of marketing and communications.
LePan says the "lion's share" of infrastructure delivery (e.g., streetscapes and public spaces) has been completed in East Village, including Calgary's new Central Library, which will open this year.
"It'll add a huge component to the community," said LePan.
This year, two new residential towers are scheduled for completion, with fall occupancy: INK by Battistella and FRAM + Slokker's Verve. LePan says construction is also underway on the Hat, a rental residential tower by Cidex Developments that is scheduled for completion next year.
"There's a rich and diverse fabric unfolding in East Village that offers an opportunity to embrace all different lifestyles." - Clare LePan, CMLC director of marketing and communications
Before the development of the past decade, East Village was home to approximately 1,200 residents. LePan says that number is now around 4,000, with another 500 anticipated to move in this year. "It changes the dynamic of the community as new residents move in," she said.
Looking to the future, LePan says she's expecting new residential sales launches from Bosa Development (Arris) and FRAM + Slokker (Vibe) next year.
Deb Pedersen, FRAM + Slokker's director of sales, says Vibe – a mid-rise development – is currently in the development and planning stages. A date for shovels in the ground has not yet been determined, as Pedersen says the company is "waiting to see more confidence in the market."
"With the Verve condo, we are offering an 'affordable luxury' proposition, and it has been very well received," said Fred Serrafero, vice-president of development and construction with FRAM Building Group. "Our next condo, Vibe, is designed to take a second look at affordability, yet with a clean, contemporary feel."
Pedersen says over the course of FRAM + Slokker's involvement with East Village, the only change in strategy the company has undertaken has been to eliminate planned commercial space. Three floors of commercial space were planned for Verve, for example, but that was changed out to create an extra 100 residential units.
Another future milestone for East Village is the opening of RioCan's 188,000-square-foot retail centre in 2020, which will house Loblaws as the anchor tenant, along with a Joe Fresh store and a Shoppers Drug Mart. Atop this retail centre will be the two residential towers of Bosa Development's Arris.
LePan says East Village's retail strategy is to mix the "urban" and "village" formats, with stores that meet the everyday shopping needs of residents, as well as unique, independent business.
"The vision for East Village from the very start was to create a vibrant, urban, downtown community that blended both residential and commercial," said LePan. "We're seeing that already. There's a rich and diverse fabric unfolding in East Village that offers an opportunity to embrace all different lifestyles."
Tagged: Arris | Battistella Developments | Calgary Community | Calgary Municipal Land Corporation (CMLC) | Calgary Real Estate News | Cidex | Clare LePan | CMLC | Condos | Condos | Deb Pedersen | East Village | Feature | FRAM + Slokker | FRAM Building Group | Loblaws | RioCan | Verve | Vibe
---
---
Connect With Us