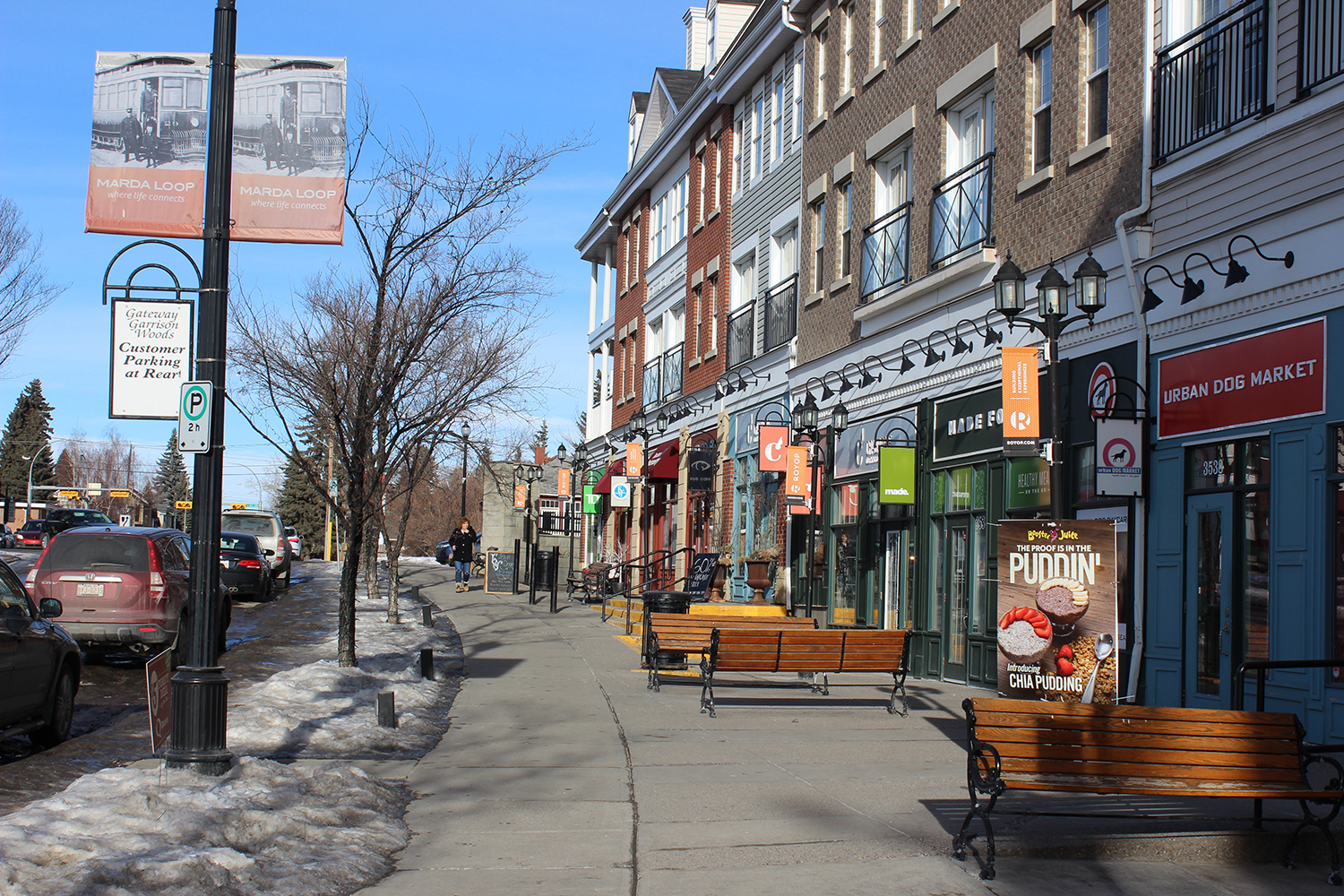 CREB®Now Archive
March 04, 2021 | Andrea Cox
Community Profile: Altadore
With new residential developments popping up everywhere – along with a growing selection of culinary gems, coffee shops, yoga studios, craft breweries and funky boutiques – the buzz around Calgary's inner-city community of Altadore just keeps getting stronger.
Shauna Sky-Romano moved into the community almost 20 years ago. She recalls that at the time, the real estate market was tight.
"There was nothing on the market, so when I saw this little bungalow for sale, I snapped it up," she said, adding the purchase was spurred on by the home's location – close to where she was working at the Glencoe Club – and its layout.
"I felt like I had won the lotto when I realized what this area was all about. The surprises were many."
Her favourite area amenity is River Park and its highly trafficked off-leash dog walk, which is a mere one-minute stroll from her home.
"I felt like I had won the lotto when I realized what this area was all about. The surprises were many." - Shauna Sky-Romano, Altadore resident
"I had no idea how important it would be in my life, to have the river and the ducks and the sounds of the geese and such a beautiful green space in the middle of the inner city. Walking there is the highlight of my day," she said.
Over the years, she has watched the area – which is now home to almost 7,000 people – transform from a small, sleepy village into a lively and vibrant community.
"Now, the traffic is epic, but the whole area has really up-levelled. I guess it is a trade-off," she said, adding that despite the growth, the community has retained its unique vibe and village feel.
In recent years, though, her streetscape has changed significantly, as tiny bungalows are razed and replaced with two-storey duplexes or contemporary, single-family infills.
Currently, 122 homes are under construction in the community, a number that will only continue to grow if trends hold.
"I have developers constantly knocking on my door," said Sky-Romano. "I guess I am what you would call a bungalow holdout."
Top Attractions


River Park is a 21-hectare natural green space on the escarpment above Sandy Beach, with a large off-leash dog park, ample walking and cycling pathways, and great views of the downtown skyline and Elbow River.


With two high streets, one running along 33rd Avenue and the other along 22nd Street, Altadore is packed with eclectic boutiques, upscale grocers, a variety of restaurants and coffee shops, and a diverse selection of health and wellness options.


The Glenmore Aquatic & Fitness Centre, Stu Peppard Arena and North Glenmore Athletic Park – featuring seven sports fields, a velodrome, three ball diamonds and a 400-metre track-and-field facility – are all nearby.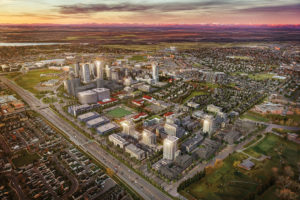 Fun Fact


Currie Barracks is a new community across Crowchild Trail from Altadore and connected by overpasses, exhibits the design principles of new urbanism. This former military barracks now offers 23 acres of green space, a variety of home designs and an urban dog park adjacent to Mount Royal University. Currently, less than 1,000 residents call this area home, but by final build out, the area will be hopping with more than 12,000 people.


Tagged: Altadore | Calgary | Calgary Community | Calgary Real Estate | Calgary Real Estate News | Currie Barracks | Feature
---
---
Connect With Us