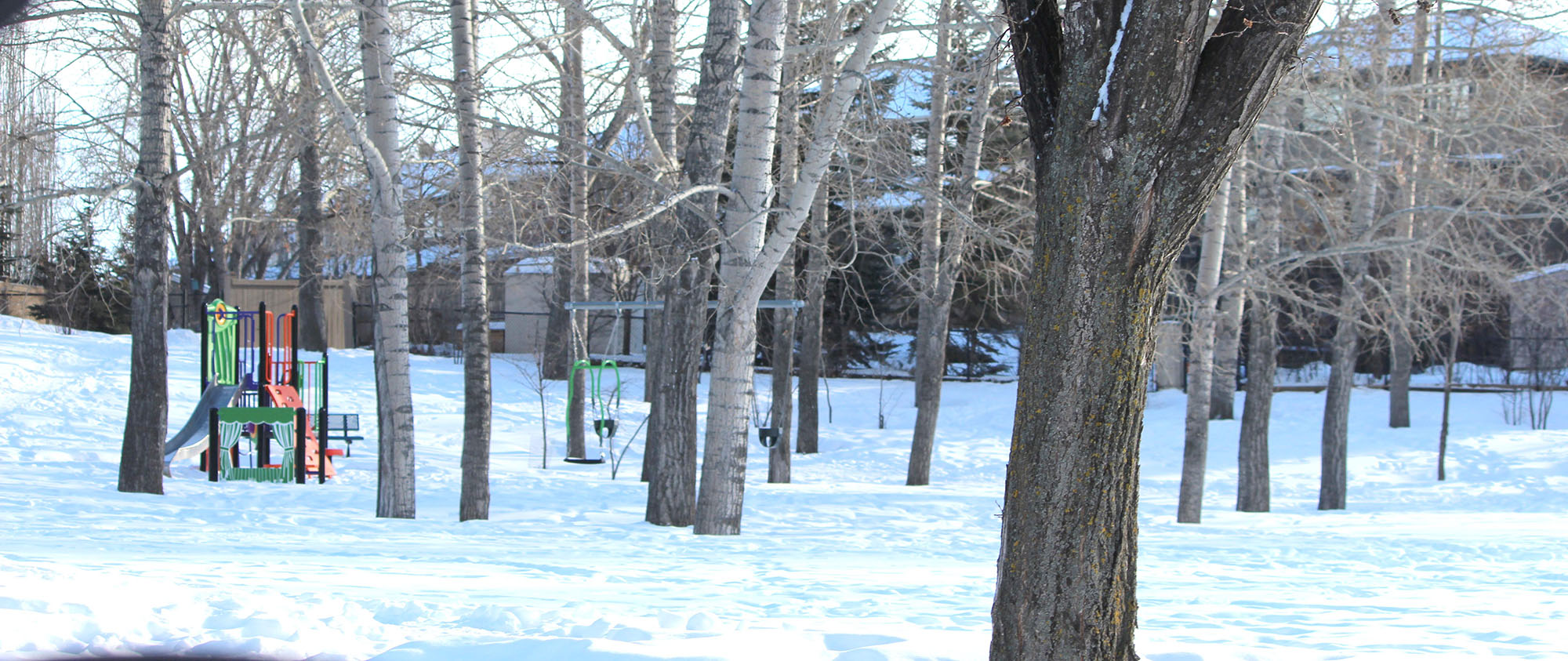 March 05, 2021 | Andrea Cox
Sibling rivalry: McKenzie Lake and McKenzie Towne have a shared history, but unique identities
Two southeast communities conceptualized in the late '80s and early '90s are still turning heads 20 years later. McKenzie Lake and McKenzie Towne share a lineage and a location: they are both named after one of the first homesteaders in the area, James McKenzie, and they sit side by side on the east and west boundaries of Deerfoot Trail. But that is where the similarities end.
The eldest sibling – McKenzie Lake – features a 43-acre, manmade lake at its core, offering residents a sandy beach, a beautiful clubhouse and tennis courts, as well as a myriad of water sports in the summer, and skating and tobogganing in the winter. The lake is surrounded by an 18-acre park filled with 40-year-old trees and lovely landscaping. Multi-million-dollar homes ring the ridge overlooking the lake, and on a clear day, one can experience expansive views of the Rocky Mountains to the west.
Brimming with upscale, single-family homes, the neighbourhood draws families looking for an active lifestyle close to a variety of amenities.
Joanna Dupuis, who recently moved into the area with her husband and two preschool-age children, can't say enough good things about the area.
"It is just so old-school, it reminds me of the neighbourhood I grew up in," she said. "It's really safe and it's so pretty. Plus, we are really excited to use the lake in the summer," she said.
McKenzie Towne, on the other hand, began as an experiment in new-urbanist design. Since its conception in the mid-1990s, it has won several design and urban planning awards, including the Urban Land Institute's coveted title as one of the top master-planned communities in the world. It's no wonder the City projects the population in the area to grow by 60 per cent over the next 25 years.
"Because of the design, you are always out talking to your neighbours," said Shelley Wark-Martyn, president of the McKenzie Towne Community Association. "You get to know everyone. It is very friendly here."
Wark-Martyn has been living in the area for 18 years and has watched it develop into a mature, established community that only reached final build-out four years ago. "My kids grew up here and now my daughter and her family have purchased a home in the area," she said, noting that there is continuity within the community. "People stay here. They start with a starter home and move up."
She says the amenities and the location are what attracted her to the area.
"We came to Calgary from Victoria and we really didn't know the city," she said. "We sat in coffee shops and pubs in several areas across the city, just chatting with the people to find out what they loved about their community. That's how we chose McKenzie Towne. Plus, I needed to be close to the airport because I work all across North America and it's just a quick 20-minute drive down the Deerfoot from here."
McKenzie Towne's new-urbanist design features a walkable, urban high street at its core, brimming with boutiques, pubs, restaurants and coffee shops, and anchored by a grocery store and gas station.
"It's really handy," said Wark-Martyn. "We have everything and I can walk everywhere. I never have to get in my car and go anywhere, except to the airport."
Housing extends in a circular fashion from the urban high street. Homes are designed with front verandas and rear, alley-accessed garages, a concept that brings people to the front of the home, nudging them to interact with neighbours and the community.
"Many people call it Pleasantville," said Wark-Martyn. "We certainly have no plans to leave."
Tagged: Calgary | Calgary Community | Calgary Real Estate | Calgary Real Estate News | City of Calgary | Feature | Residential
---
---
Connect With Us