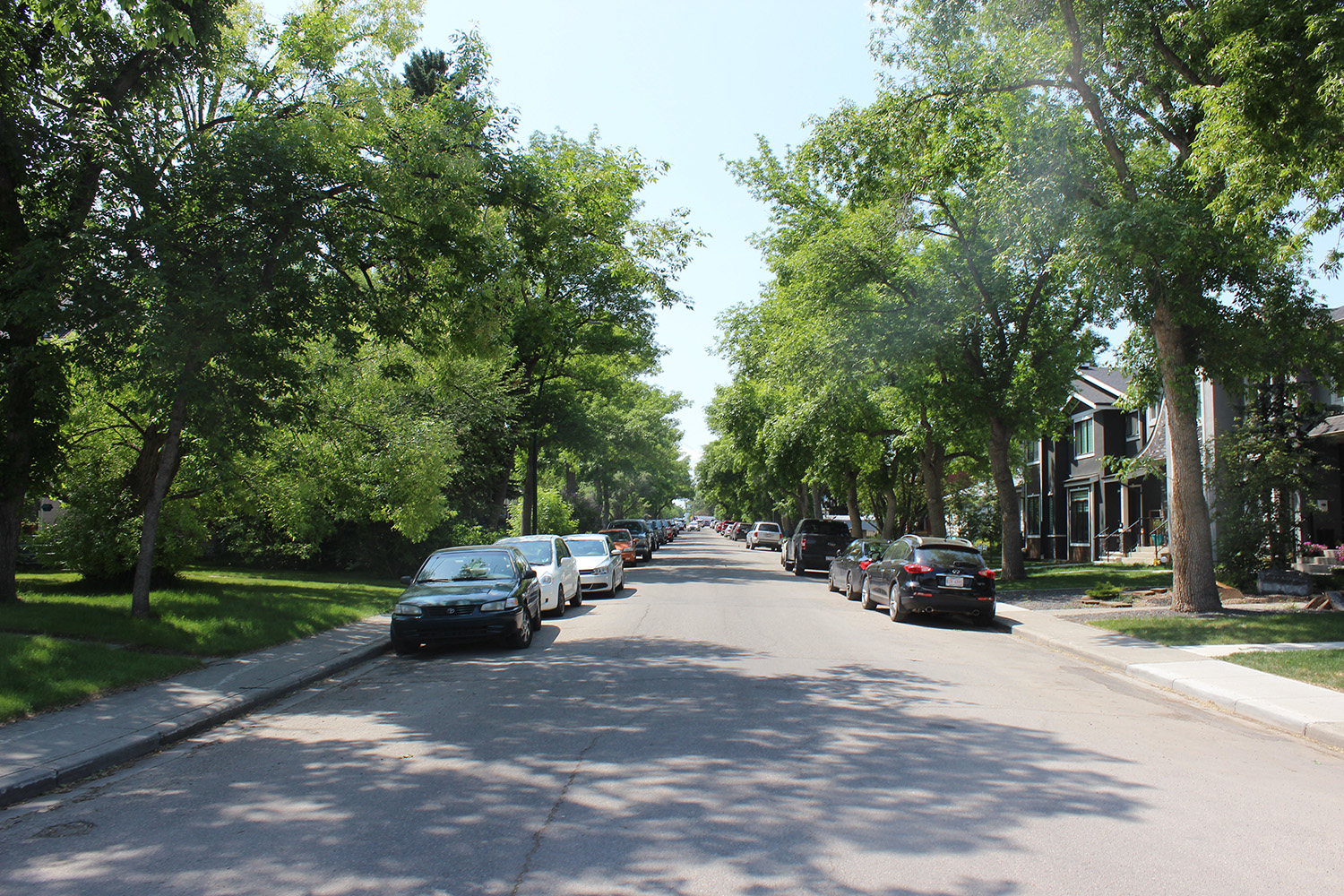 March 05, 2021 | Andrea Cox
Community Profile: historic Tuxedo Park is full of friendly neighbours and fresh ideas
With its diverse mix of housing types, rich history and close proximity to Calgary's core, Tuxedo Park is rapidly transforming into a thriving community of hip, young families.
"There are so many young families in the neighbourhood. And I've met so many new people, just by walking around the community with my baby in his stroller," said Anne Johnson, president of the Tuxedo Park Community Association.
Johnson and her husband moved to the community five years ago from a high-rise condo in the downtown core and they've never looked back. "It just has that small-town, inner-city feel here. People are so friendly and stop to chat," said Johnson, recalling that her condo lifestyle was very insular. "I think that I met two neighbours the whole 10 years we lived there."
Tuxedo Park's population is growing. The 2017 civic census puts it at almost 5,000 residents, and Johnson says the City has it slated for densification, a process that requires a redraft of the current area redevelopment plan that hasn't been updated since the early 1980s.
"The plan will incorporate the main streets – Centre Street, Edmonton Trail and 16th Avenue – and take a look at how densification will look going forward," said Johnson.
Already, many of the older homes have been uprooted and replaced by new infills and low-rise, apartment-style condo developments. The historic Tuxedo Park School, which is currently vacant, will go up for public tender come June, if the City passes on development. "There has been a lot of talk about seniors' housing on the land there, but it may go to developers," said Johnson.
Tagged: Calgary Community | Character Homes | Community Profile | Historical Community | history | Housing Market | Tuxedo | Tuxedo Park | Tuxedo Park School
---
---
Connect With Us