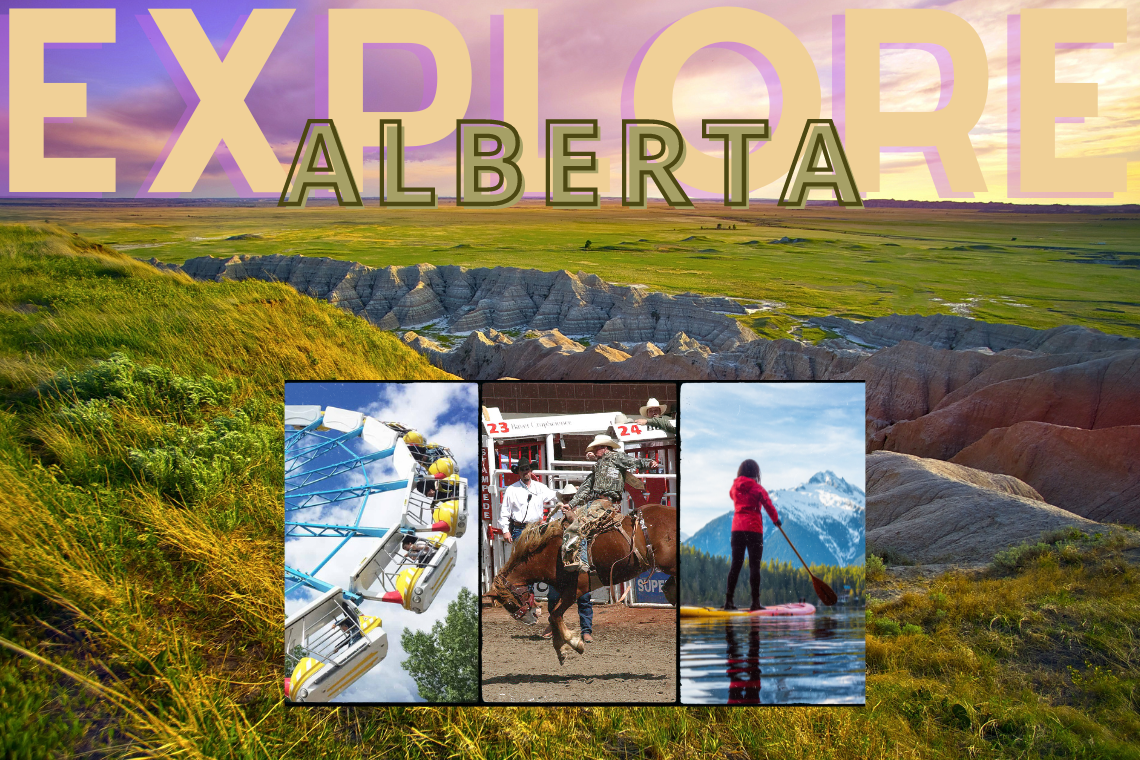 Explore Alberta
June 20, 2023 | CREB
Discover Calgary and surrounding area: A summer adventure guide
Calgary, known for its vibrant culture, stunning landscapes, and warm hospitality, offers an array of exciting activities and attractions for visitors and residents alike. As summer arrives, it's the perfect time to explore and experience the best that Calgary and its surrounding areas have to offer. In this article, we'll highlight some must-see destinations and activities that will make your summer in Calgary a memorable one.
Explore the Calgary Stampede
No summer in Calgary is complete without a visit to the world-renowned Calgary Stampede. Known as "The Greatest Outdoor Show on Earth," this iconic event showcases the city's Western heritage with thrilling rodeo competitions, live music performances, delicious food, and vibrant exhibitions. From the exhilarating chuckwagon races to the awe-inspiring Grandstand Show, the Calgary Stampede offers an unforgettable experience for all ages.
Wander through Heritage Park
Step back in time at Heritage Park Historical Village, a living history museum that beautifully preserves the heritage of Western Canada. Explore over 180 exhibits, including historic buildings, working antique rides, and interactive displays. Take a horse-drawn wagon ride, ride a vintage steam train, or simply stroll through the picturesque park and immerse yourself in the charm of the past.
Embrace nature at Banff National Park
Escape the city and venture into the breathtaking beauty of Banff National Park, located just a short drive from Calgary. Immerse yourself in the awe-inspiring Rocky Mountains, where turquoise lakes, cascading waterfalls, and majestic peaks await. Explore scenic hiking trails, go wildlife spotting, or relax in the Banff Upper Hot Springs. Don't forget to visit the iconic Lake Louise and the picturesque town of Banff for an unforgettable experience.
Discover the badlands in Drumheller
Unearth the prehistoric past at Drumheller, a captivating destination known for its stunning badlands and fascinating dinosaur discoveries. Visit the Royal Tyrrell Museum, one of the world's leading paleontological museums, and marvel at its impressive collection of fossils. Explore the Hoodoos, unique rock formations created by erosion, and take a guided tour of the nearby dinosaur dig sites for an up-close look at ancient history.
Enjoy outdoor adventures in Kananaskis Country
For outdoor enthusiasts, Kananaskis Country offers an abundance of activities in a picturesque mountain setting. Hike through pristine wilderness, bike along scenic trails, or try your hand at fishing in one of the crystal-clear lakes. Kananaskis is also home to several golf courses, campgrounds, and picnic areas, making it an ideal destination for a day trip or a weekend getaway.
Experience the thrills at Calaway Park
Head to Calaway Park, Western Canada's largest outdoor amusement park, for a fun-filled family adventure. Enjoy exhilarating rides, live entertainment, and a variety of attractions suitable for all ages. From thrilling roller coasters to water rides and a dedicated area for younger children, Calaway Park promises a day of excitement and laughter.
Tagged: Calgary
---
---
Connect With Us